A young father who died after sleeping rough through a blizzard has been described as a "lovable rogue" by his grieving brother.
Homeless Matthew Bloomer, 28, was found by police outside the TJ Hughes department store on Argyle Street in Glasgow's Trongate at around 9.10am on Tuesday after spending the night outside in freezing conditions.
Speaking to STV News, his older brother Paolo Barnett-Bloomer, 30, paid tribute to Celtic fan Matthew.
He said: "Matthew was an outgoing, very social lad. A loving uncle to all his many nieces and nephews, who loved him so much, and he is survived by his two children.
"The relationship with the mother of his children had broken down but she is truly heartbroken."
Matthew had struggled with alcohol addiction and mental health issues, which led to him spending long periods sleeping rough on the streets.
But, Paolo revealed, Matthew had recently been making an effort to get his life back on the straight and narrow.
Paolo said: "He stayed in regular contact with my parents and gave them regular updates on his attendances at vigils for the homeless and his progress with mental health and alcohol addiction programmes to make a go of things in his birth city of Glasgow.
"He was a Celtic fanatic and loved to attend the games as a child with eldest brother William."
Matthew was a vocal advocate of homeless people's rights and often attended vigils and protests to support and raise awareness of their plight.
But with his parents based in Aberdeen and brother Paolo in Manchester, Matthew's family were largely unaware of how desperate his situation had become.
Paolo said: "I know my brother was a vulnerable young man with a decade-long fight with alcohol and mental health problems but we just feel that he should have been a priority in the eyes of the council.
"Matthew attended vigils previously and did support the rights of the homeless. We just didn't realise he had been failed this way himself."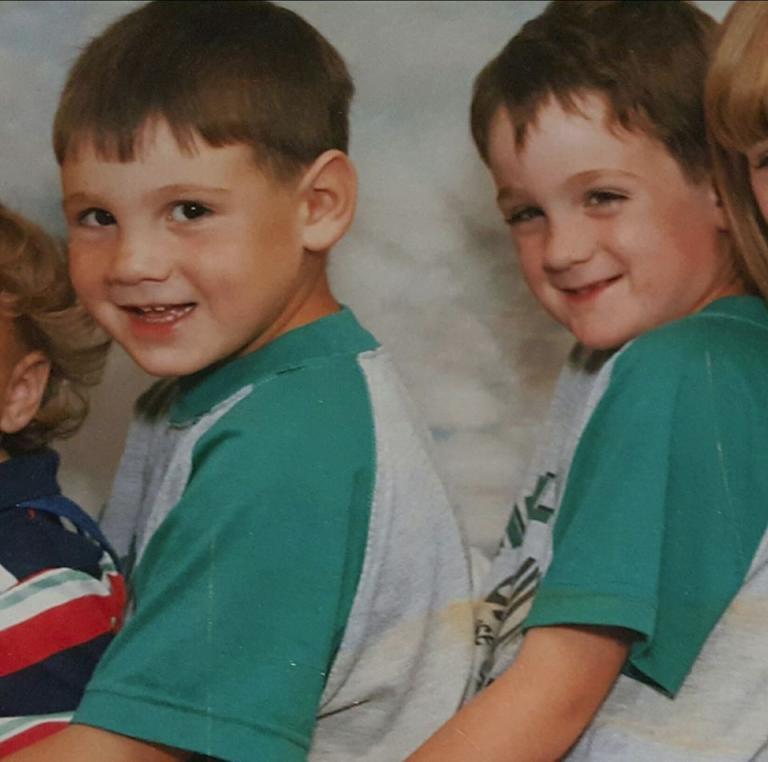 Paolo urged the city council to do more to protect the vulnerable people living on Glasgow's streets.
He said: "I believe we need to protect our homeless people, especially those much more vulnerable with mental health conditions.
"There should be shelter for all homeless at night-time. There's no excuse for allowing people to sleep rough in a 'civilised' society that is known for sub-zero temperatures.
"There's no area more obvious to spot a homeless person than in one of Glasgow's busiest shopping streets.
"It's just a tragedy that one has died there in the cold of night. My brother was left to die there! I wouldn't wish this on anyone."
Homeless charities have been campaigning for the city council to open up empty buildings to offer rough sleepers protection from the elements.
John Glackin, from the charity Streets Kitchen, said: "There are too many needless deaths on our streets. We need to open up all available empty buildings immediately so as to simply ensure that no more people die before their time and get a chance at life without the hardships of surviving on our freezing cold streets.
"We can resolve homelessness overnight with the right political will and adequate funding.
"We demand no more deaths on our streets."
Matthew was popular among friends who knew him for a mischievous sense of humour, his love of football and devotion to his children and niece.
Paolo said: "He was described as a 'lovable rogue' by friends who knew he had a good heart.
"He deserved the chance of rehabilitation just as much as everyone else."
A spokesman for Glasgow City Council said: "This was a tragic death and a police investigation is currently on-going.
"It would be inappropriate to comment on the cause of death until a post-mortem has been concluded.
"Our street team works in the city centre every day to engage directly with people affected by homelessness and to direct them to them to available support, including to the winter shelter.
"The reasons for homelessness can be complex and moving on from a chaotic lifestyle can be very difficult."