Firefighters have tackled a major blaze at a derelict psychiatric hospital for 16 hours after it started.
Fire crews were called to the incident at the former Hartwood Hospital near Shotts after receiving reports at 4.34pm on Sunday.
Crews found a "well developed fire" when they arrived.
Firefighters were unable to tackle the blaze from the inside of the building due its unsafe condition.
They tackled the fire from the outside with the use of an aerial rescue pump and main jets.
Reports on Monday morning stated firefighters were still tackling the blaze at 8am.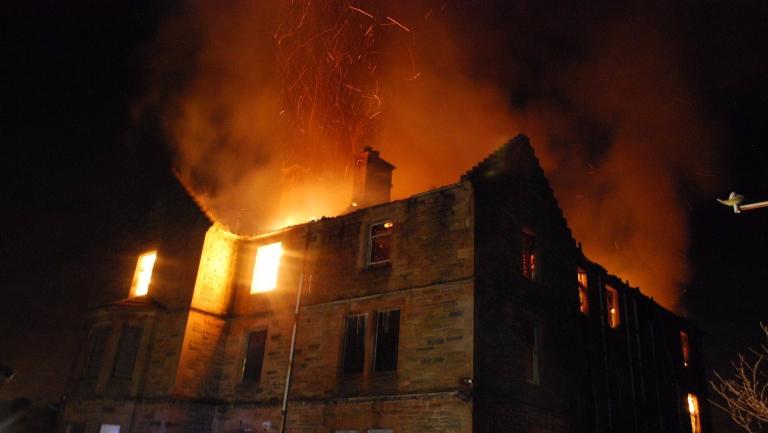 A spokesman for The Scottish Fire and Rescue Service said crews were still in attendance at 10am on Monday.
He said: "Our operations control centre received an emergency call at 4.34pm and had firefighters on the scene within 17 minutes. Seven appliances were mobilised in total.
"The fire involved the whole of the roof space and resulted in considerable damage to the derelict building.
"The fire has now been brought under control but operations continue, along with Police Scotland and North Lanarkshire Council representatives, to make the building safe."
Police Scotland officers have been in attendance to control traffic.
People living in Shotts said there was a strong smell of smoke in the town as a result of the fire.
The former hospital site, which is estimated to have a market value of £1.1m, has been up for sale for several years.
The A-listed building, which has two clock towers, has been targeted by vandals in the past.
A previous fire in 2004 destroyed part of the building.
The hospital closed in 1998. Last year it was reported that a charity was keen to purchase the building and transform the area to create employment.