It's the Scottish town that was formerly compared to Kabul, with a shopping centre that was dubbed a rabbit warren on stilts.
Cumbernauld is on the verge of housing a "world class" TV and film studio, pending a planning application from a private investor, after its Wardpark Studios was used for the award-winning Scots drama Outlander.
It's fair to say the town, population circa 49,600, has had a tumultous history since it was established following an overspill of Glasgow residents.
But let's not forget the reasons why it's quite possibly the best place in Scotland, ever.
In the early 80s an advertising agency was commissioned to come up with a slogan to promote the growth of the area.
They ended up with the memorable ditty "What's it called? Cumbernauld!", four words that assaulted the senses of anyone watching STV, opening a newspaper or arriving on domestic flights at Glasgow Airport.
The soon-to-be home for a "world class" TV studio ironically hasn't had a cinema since the renovation of the original Cumbernauld Cinema in the 1970s.
The town bade farewell to the picture house after only a couple of years of use, as it made way for a bingo hall.
However, the town was unforgettably the setting for award-winning coming of age romantic comedy Gregory's Girl, filmed at Abronhill High School.
Unfortunately, the relic of the town's cinematic history was ripped from its clutches when the school was demolished in 2014.
After approximately three nanoseconds of deliberation, Cumbernauld was bestowed with the Carbuncle Award, a plaudit for the town's dismally drab aesthetic – twice.
Once in 2001 and again in 2005.
(In fairness, it did win an award for Most Beautiful Small City in Scotland in 2013 after Cumbernauld High installed an eco-garden. But no one remembers that.)
Navigating Cumbernauld's roads is a challenge best-suited to Mastermind contestants and those currently working at Nasa.
The town's main drag off the M80 (A8011) leads drivers promptly back out, unless you can pilot your way around a labyrinth of roundabouts – whether this was a deliberate tactic taken by city planners remains to be seen.
(Granted it won Best Town at the 2012 Scottish Design Awards. But no one remembers that either.)
Perhaps one redeeming quality of Cumbernauld's infrastructure is the renowned Angel of the 'Nauld, or Arria statue – a steel four-armed siren beckoning tentative commuters driving over the M80.
(Rather than sitting in the town centre, where you might expect it…)
Cumbernauld's shopping centre was at one point Britain's most hated building.
Fact.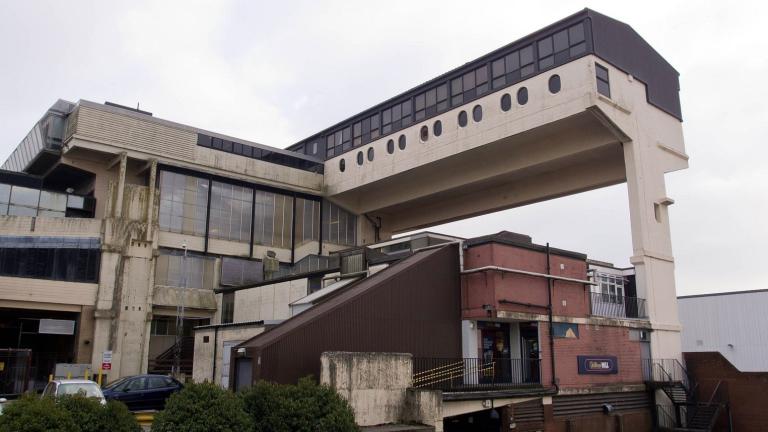 Following a Channel 4 poll, the eight-storey shopping centre with a dual carriageway running beneath was voted the building people would most like to see demolished.
Cumbernauld got its wish in 2007 when the Antoine Centre opened after much anticipation.
This became the setting for a romantic (and very public) proposal in 2013, when resident Greig King popped the question to his beloved Natalie Wilson, after her shift at Specsavers.
The couple had been dating for four weeks.
In fairness, David Bowie may well have paid the old centre a visit that one time in 1976.
Then again, this snap could also be one of the earliest attempts at photo shop. Renowned historian Jamie Ross (Buzzfeed) debunked the myth earlier this year.
After the town was awarded the Carbuncle award for the second year, journalists took to the ground to speak to some of the locals.
The results speak for themselves.
One Kilsyth man professed that he wouldn't live in Cumbernauld even if the council paid his rent every week.
This same man was forced to move to Cumbernauld shortly after this interview – see recreation below.
The lack of enthusiasm from residents is admittedly surprising, given the town is home to the AG Barr facility that produces Irn-Bru.
Not to mention the very positive backing the town has from its politicians.
Then there was the brief rise of indie pop ingenues The Dykeenies, whose waggish turns of phrase (Nothing Means Everything, album title 2007) and social media prowess earned them a cool 1877 Twitter followers.
They sadly broke up in 2012.
Admittedly, Cumbernauld redeems itself in the musical universe as the home town of Travis drummer Neil Primrose.
Then again, we need to accept Cumbernauld also gave birth to Neil Primrose's soul patch.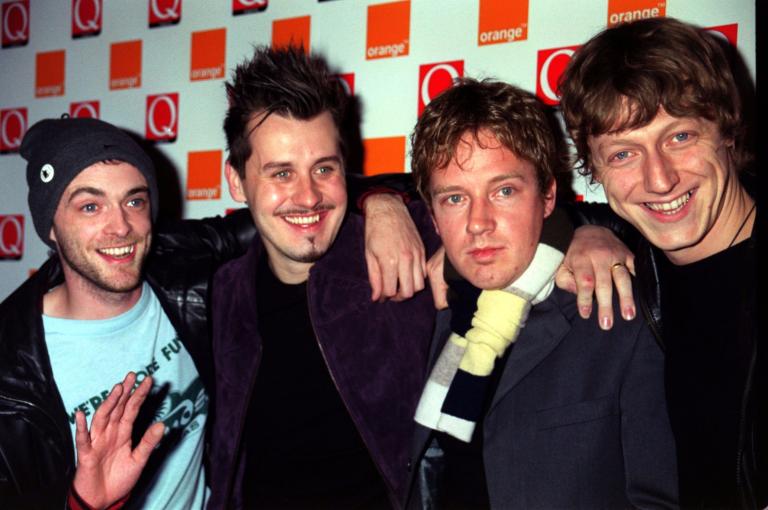 Let's face it – the best thing about this blemish on Scotland's urban landscape is beloved talk show host Craig Ferguson.
And he left.