A father has been cut off from his wife and 18-month-old baby after floods submerged a north east town.
Colin Christie, an accountant from Inverurie, was unable to get home to his family on Thursday when flooding resulted in various road closures across the region.
Janet Christie and daughter Rebecca are currently stranded in their home in Osprey Village – Mr Christie has been away from home since he left for work in Aberdeen on Thursday morning.
As rain battered the north east, many other residents had to be rescued from their homes after the River Don burst its banks.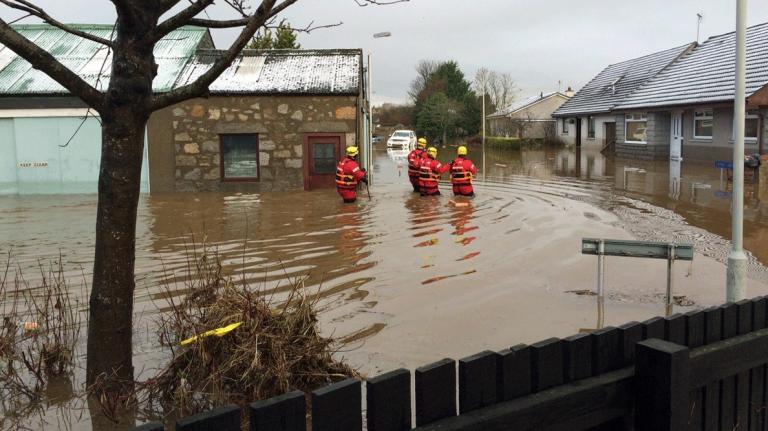 Left without accommodation, Mr Christie heard through Facebook that the Strathburn Hotel were offering flood victims a free bed for the night.
He arrived at the hotel on Burghmuir Drive, where scores of locals had been accommodated by owner David Barrack, including a woman who was eight months pregnant.
Mr Christie said: "I was absolutely worried but the hotel has been first class. They have been taking in as many people as they can.
"People who couldn't get rooms were sleeping on sofas and there's been a real sense of community about it.
"People have been helping to tow cars, carrying luggage and just talking to each other about their experiences. The owner David has been fantastic as well and gave everyone a free breakfast.
"My wife has been keeping me updated and informed me there is also a health care professional in Osprey Village who is helping anyone who needs medical attention."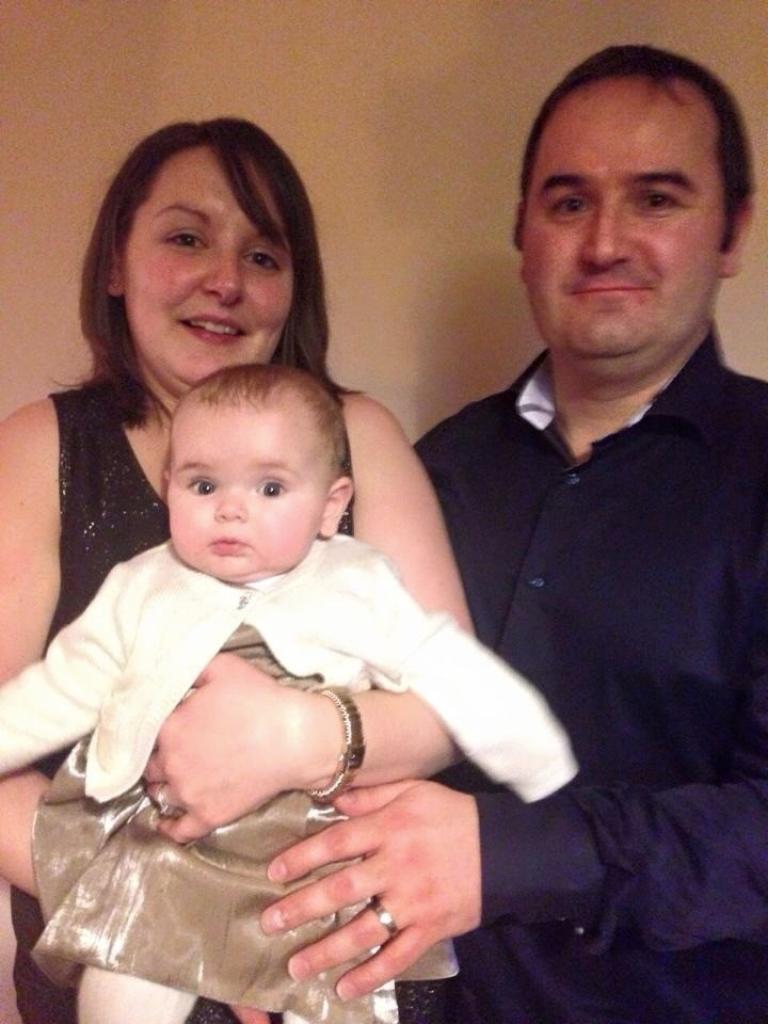 Stranded residents say they have been particularly grateful for local Facebook group Fubar News, a page that has been posting regular updates, photos and videos of flooding for 24 hours.
Mr Christie added: "My family moved to Inverurie in January last year and we knew there would be weather issues, being from the north.
"We changed our car to a four-wheel drive, we expected snow – but you just couldn't have planned for this.
"With this level of water we'd need to have built Noah's Ark."
Strathburn Hotel owner David Barrack said he "couldn't believe" the number of people who were stranded after water levels hit an all-time high.
He visited the local police station and Inverurie Academy, offering help to anyone who was unable to stay at home.
The offer was also posted on the hotel's Facebook and shared over 5000 times throughout the night.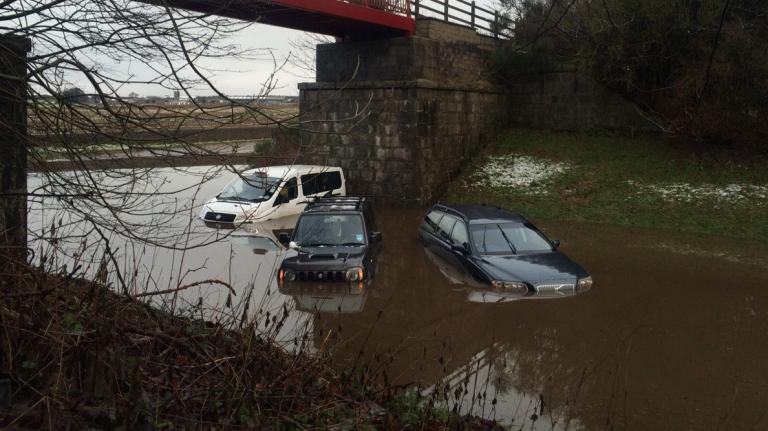 Mr Barrack said: "The response was unbelieve. We had a few nurses staying overnight – people just came in off the streets.
"We even had one lady who came at 12.30am who was 8-months pregnant – one man gave up his room for her and slept in the lounge. People have been very happy.
"Even the local laundry lady came in this morning and offered to wash all the bedding free of charge."