There are a few important things to know when you first meet young Calum McPherson.
The first is that he has one of the most infectious laughs in the world. The second is that he can hear absolutely everything you say.
Just because he hasn't been able to speak for the first ten years of his life, says his mother Stacey, doesn't mean he should ever be underestimated.
Which is why the determined schoolboy has been shortlisted for a prestigious national award after stunning doubters by learning to talk for the first time, with the help of smartphone app Proloquo2Go.
"We don't think of Calum as disabled, just differently abled," says Stacey. "He can do things, just in a different way."
Born with a rare genetic condition which causes severe speech difficulties, Calum was only six months old when his health visitor grew concerned that he wasn't meeting the same milestones as other babies.
Unlike others his age, he wasn't yet holding his head up on his own and so his parents began their journey with the genetics team in Glasgow.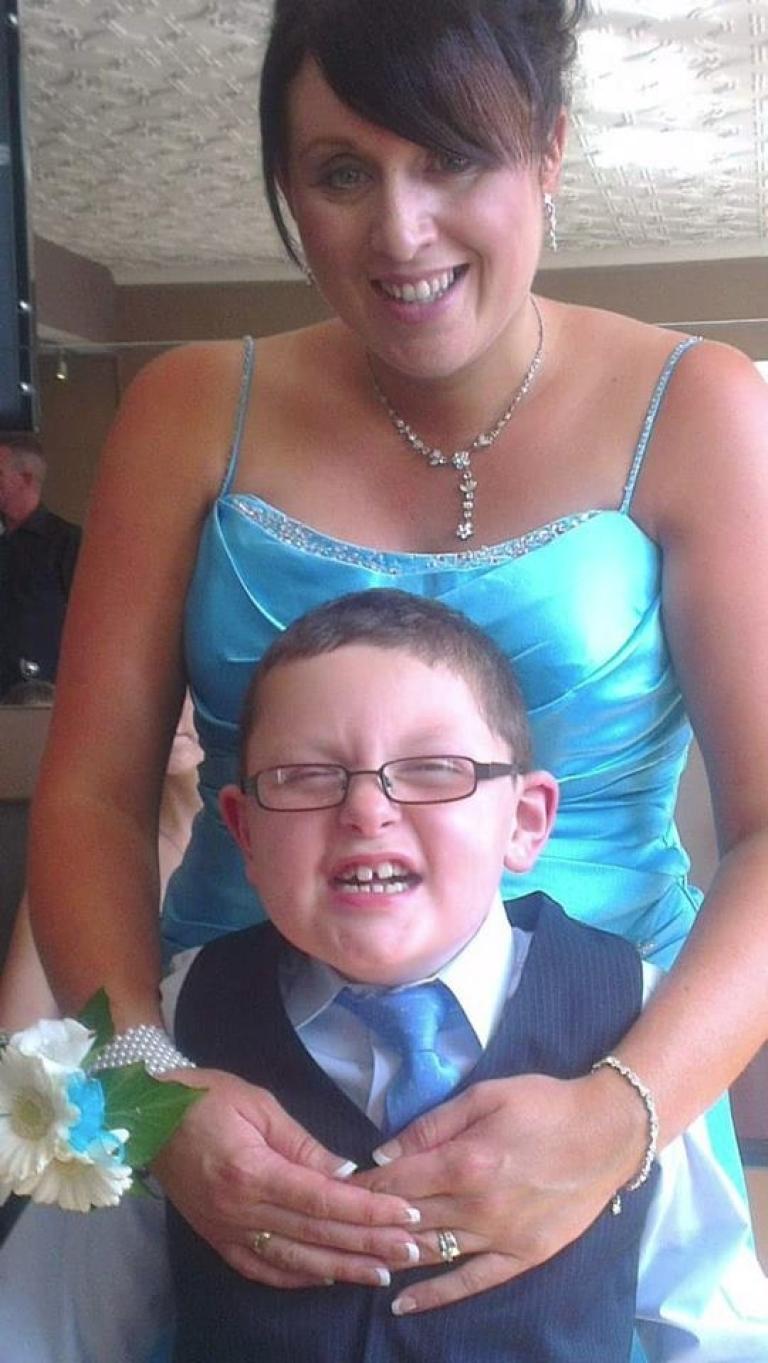 "It was so hard as I was a first time mother and it took so long to find out what was wrong, " says Stacey.
"I used to come out of the doctors meetings in tears, because there just weren't any answers."
Anxious to do everything they could, Calum's parents signed him up for one of the first Deciphering Development Disorders studies, which uses DNA analysis to diagnose conditions.
Many of the children involved were, or still are, in the same position as Calum, undiagnosed and searching for answers to help them understand the conditions they might have.
Two years ago though, Calum's answer came through.
"They called it a rare genetic condition, a mutation of the CHAMP1 gene," says Stacey. "It is a brand new diagnosis that is hard to explain, but it's like a spelling mistake within the gene, where instead of a G it's a D."
The final confirmation from the doctors was a relief for the McPherson family, but the biggest breakthrough was still to come from Calum himself.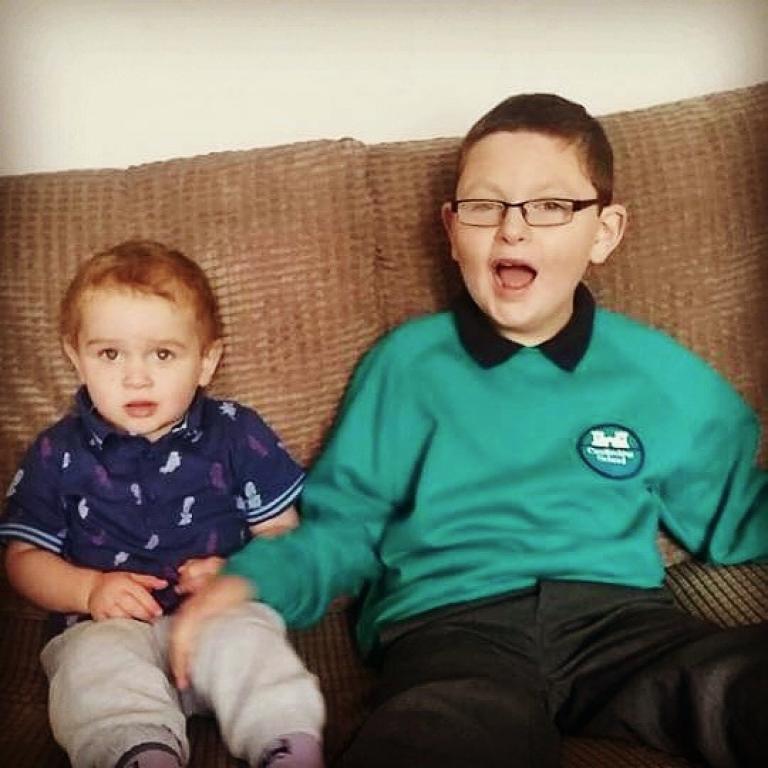 For most of his young life he had struggled with communication, as adults spoke around or above him but not to him.
In school, as much as he wanted to join in with his classmates, it was adults he approached most as they could understand him.
"At home it was different as I was his mother and knew what he wanted," says Stacey. "And with his little brother Jack, well, they've always had a secret language together."
But then Stacey had a chance encounter with a fellow parent at a Riding for the Disabled class.
"He mentioned an app," she says. A smartphone tool which their own son had used which spoke for him.
Prologue2Go is an award winning symbol supported app which provides a voice to over 150,000 people who cannot speak.
Used by people with autism, down syndrome and other diagnosis, pressing on pictures or icons lets the device speak for those using it.
Excited, Stacey approached Calum's speech therapist and asked if he could try it.
"But she said he wouldn't be capable of using it," says Stacey. "All I could think was, well you don't know my son."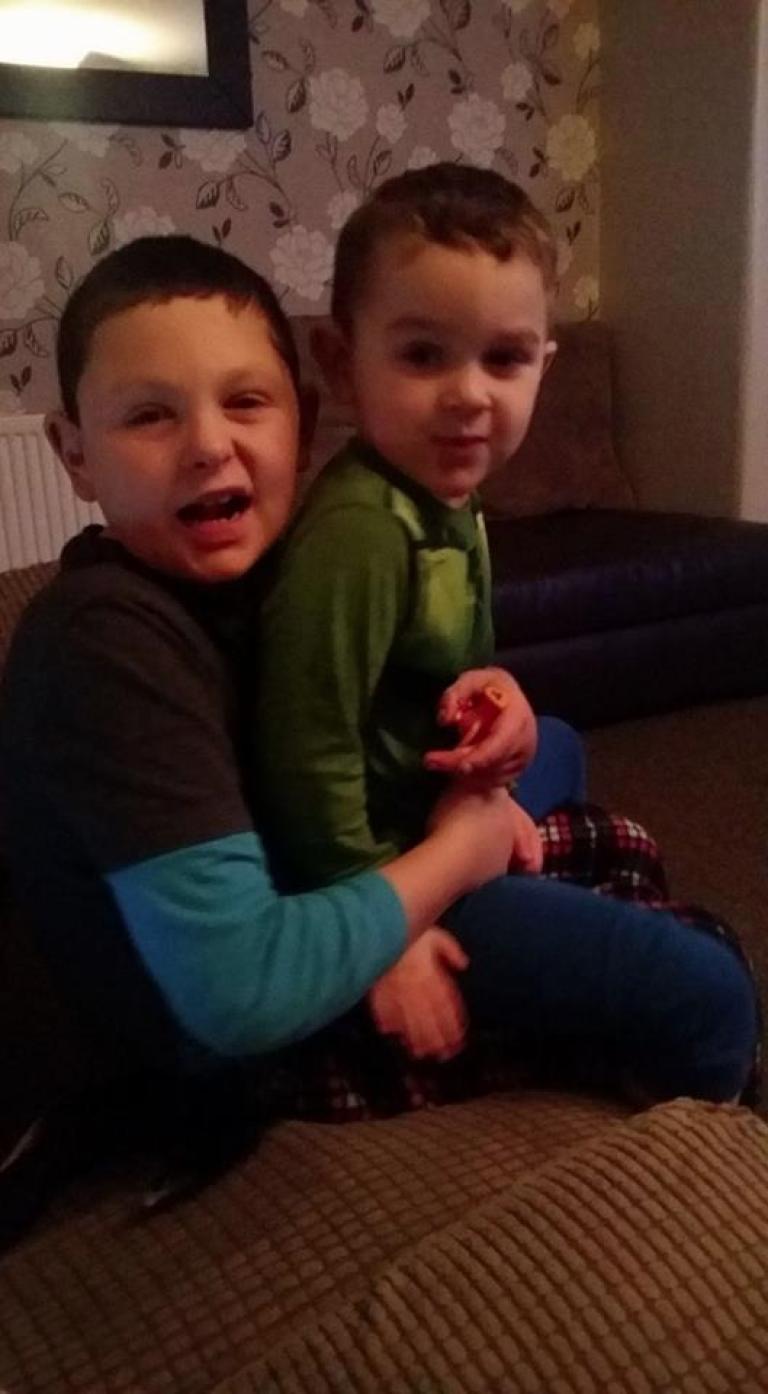 Determined to give her son a chance, Stacey downloaded the app herself and handed it to him.
"Calum looked at it, selected a section under 'what I would like to drink' and picked 'milk'.
"You should have seen the smile on his face," she says.
Stacey videoed Calum using it and sent it to his therapist. "She was close to tears," says Stacey.
For Calum it was more than just a glass of milk. It was freedom.
"He just had so much to say and had never been able to say it," says his mother. "He went from a non-verbal frustrated child to a little boy who had the whole world opened to him.
"Recently I downloaded the Scottish accent for it for him. He was overjoyed to hear him sounding just like his mummy and daddy when he pressed the words."
Now, wherever Calum goes, his iPad goes with him. He has a people folder, his favourite television programmes and buttons of all the places he likes to go.
His confidence has soared too and he has recently been given a lead role in his school's annual nativity play.
"He's going to be the donkey," says Stacey, "he's really excited."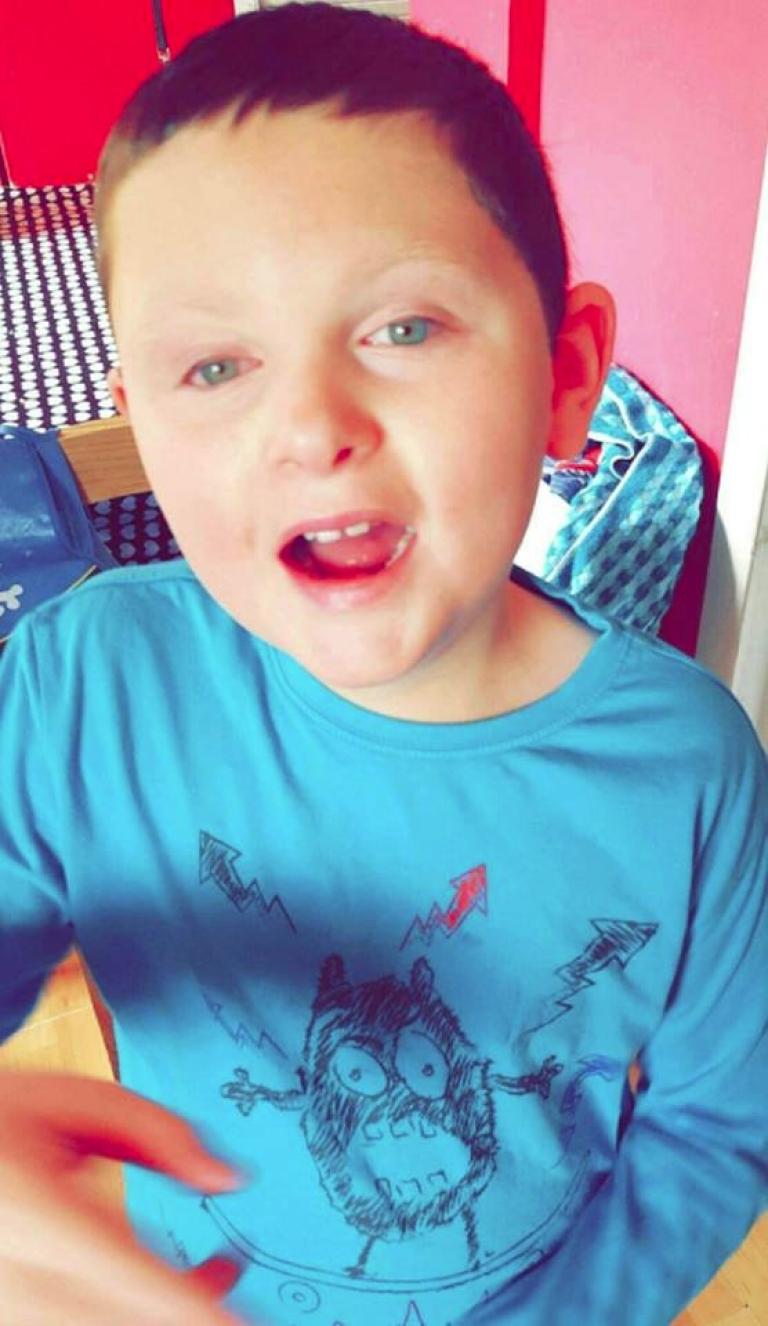 While supporting her son, Stacey has also championed raising awareness of the rare condition and has been in touch with several other families worldwide, setting up a private CHAMP1 mutation page where parents can share information.
She is also currently thinking of launching a website to draw more attention from the medical world to the rare gene mutation and hopefully encourage more research and provide a supportive place for other parents.
In the meantime, the family are planning a trip to London in January for Calum to attend a prestigious awards ceremony after a charity nominated him for his courage in learning to speak.
Calum has been shortlisted for The Proudest Moment Award by charity Contact a Family for how proud he was made his own family in his determination to master his speech tool.
"It's been a bit of a journey and it has made me a completely different mum to what I thought I would be, but I wouldn't change it for the world," says Stacey.
"I'm just so very proud of my son."
For more information on support available for families please visit the SWAN UK website.