A mother is celebrating a very unexpected in-flight extra after she gave birth prematurely on a plane in mid-air.
Baby Haven was delivered safely after a labour lasting just one hour on the Cebu Pacific flight between Dubai and the Philippines capital of Manila.
Passenger Missy Berberabe Umandal shared details of the "inspiring" moment and posted a picture of the new mother enjoying a moment with her newborn.
In a post on Facebook she said that the mother, understood to be a Filipino woman, had started suffering contractions about five hours into the nine-hour flight and quickly progressed into full labour.
"For once in my life, I saw flight attendants, who are meant to always maintain their poise and composure, panic ever so slightly," the student wrote.
She said the woman was quickly brought to the front of the plane to allow her more space while two nurses who were among the passengers helped her as she gave birth.
Ms Umandal, who is also from the Philippines, said the woman only cried out once before passengers started hearing "tinier, cute screeches" and knew the baby had arrived.
"Moments later, the woman got up to go back to her seat, baby in arms -mighty strong, I might say," she added.
Two other passengers who had baby clothes in their hand luggage gave the newborn a t-shirt and tiny trousers to help keep her warm.
Air hostesses then filled a container from the overhead compartments with bottled mineral water to wash the baby.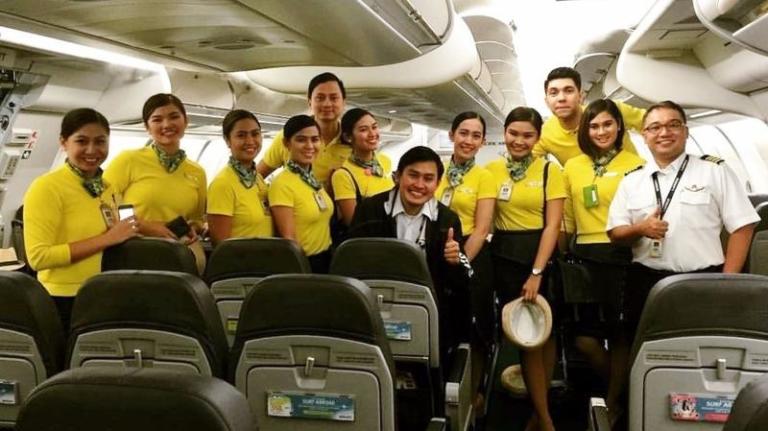 The flight was diverted to India for an emergency landing and the baby taken to hospital to ensure that she was well.
Ms Umandal said that despite the delays there were "no complaints" from passengers who were "blessed" to share the moment of baby Haven's arrival.
In a message to the mother she said: "We are all hoping for your quick recovery and a lifetime of happiness to your beautiful child!"
The Filipino airline confirmed the mid-air birth and said the family will get one million GetGo reward points – worth around £83,000 – to celebrate the "momentous" arrival.