It's been a long time coming but the blue and white of the saltire could finally be about to fly on mobile keyboards.
The demand for an emoji flag for Scotland has been recognised by international authority Unicode this week marking a "big step forward" for emoji campaigners.
A UK flag is currently available on devices such as smartphones but a proposal recommending adding flags for the home nations has been acknowledged by Unicode president Mark Davis.
At Unicode's committee meeting in Washington last week, where members consider which characters to add to the world's digital keyboards, Davis confirmed that there is "great demand" for the flags of subregions within countries.
He said that while they want to provide for these, however, they don't want to encode additional flags one at a time.
Instead, Unicode have said they can create a specific method to introduce flags for country's such as Scotland, Wales and England called TERIS2 that would hand decisions on which flags to include over to individual vendors such as Apple or Google.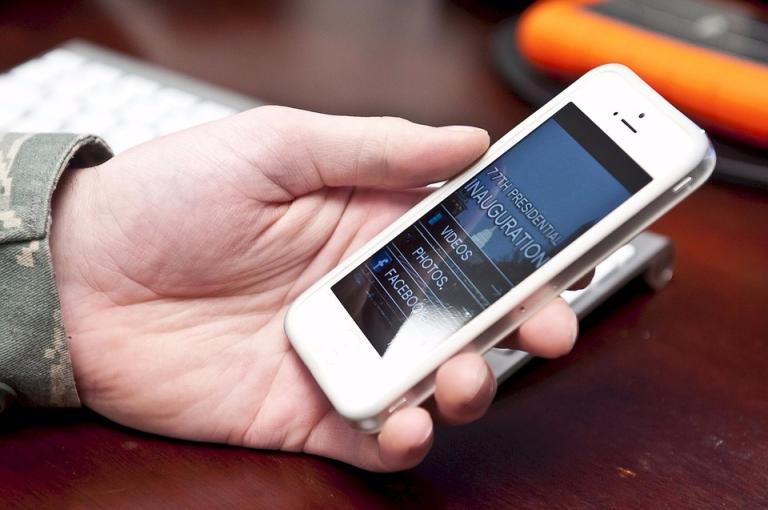 "Rather than approving them the usual way, this would mean that any country on the list could be supported," says Jeremy Burge, founder of Emojipedia.
"It's a great step forward, an emoji flag for Scotland is one of the top requests we get."
Jeremy was behind the official proposal for a new range of emoji flags along with BBC Wales's head of social media, Owen Williams.
"They've been looking at it for the last year or so, but the demand is there and this is definitely progress," says Jeremy.
"None of this is definite of course but it all looks relatively confident that it will happen."
The lack of emoji flags has meant social media users in Scotland have been unable to include their own flag when writing about events such as the Euro 2016 football tournament or last year's Rugby World Cup.
Alternatives have been used by social media users though, including the use of Scottish themed emoji stickers instead, featuring haggis, Braveheart and even little Scottie dogs.
Last year there was some headway made when Scotland's national animal the unicorn was added into the mix.
But in the 2015 Rugby World Cup, out of the 20 teams competing, only England, Scotland and Wales didn't have their own emoji flags.
At the 2014 Commonwealth Games, 67 of the 71 countries taking part had flags available as an emoji but again England, Scotland, Wales and Northern Ireland were the only ones without.
There are currently around 246 flags available for iMessage users to express their patriotism. Residents of Christmas Island, Antartica, and Vatican City are among those who can enjoy a tiny picture of their flags.
"Given this latest progress on subregion flag support, we could see flags for England, Scotland and Wales hit phones as early as 2017," says Jeremy.
"Of course I'd love the new flags to be here today, but I'm happy these have been singled out."