The leader of the Wagner mercenary group has defended his short-lived insurrection in an audio statement, after Russian defence minister Sergei Shoigu made his first public appearance since the uprising that demanded his removal.
In an 11-minute audio statement, rebellion leader Yevgeny Prigozhin denied trying to attack the Russian state and said he acted in response to an attack that killed 30 of his fighters.
"We started our march because of an injustice," he said in a recording that gave no details about where he is or what his future plans are.
Mr Prigozhin taunted the Russian military, calling his march a "master class" on how it should have carried out the invasion of Ukraine.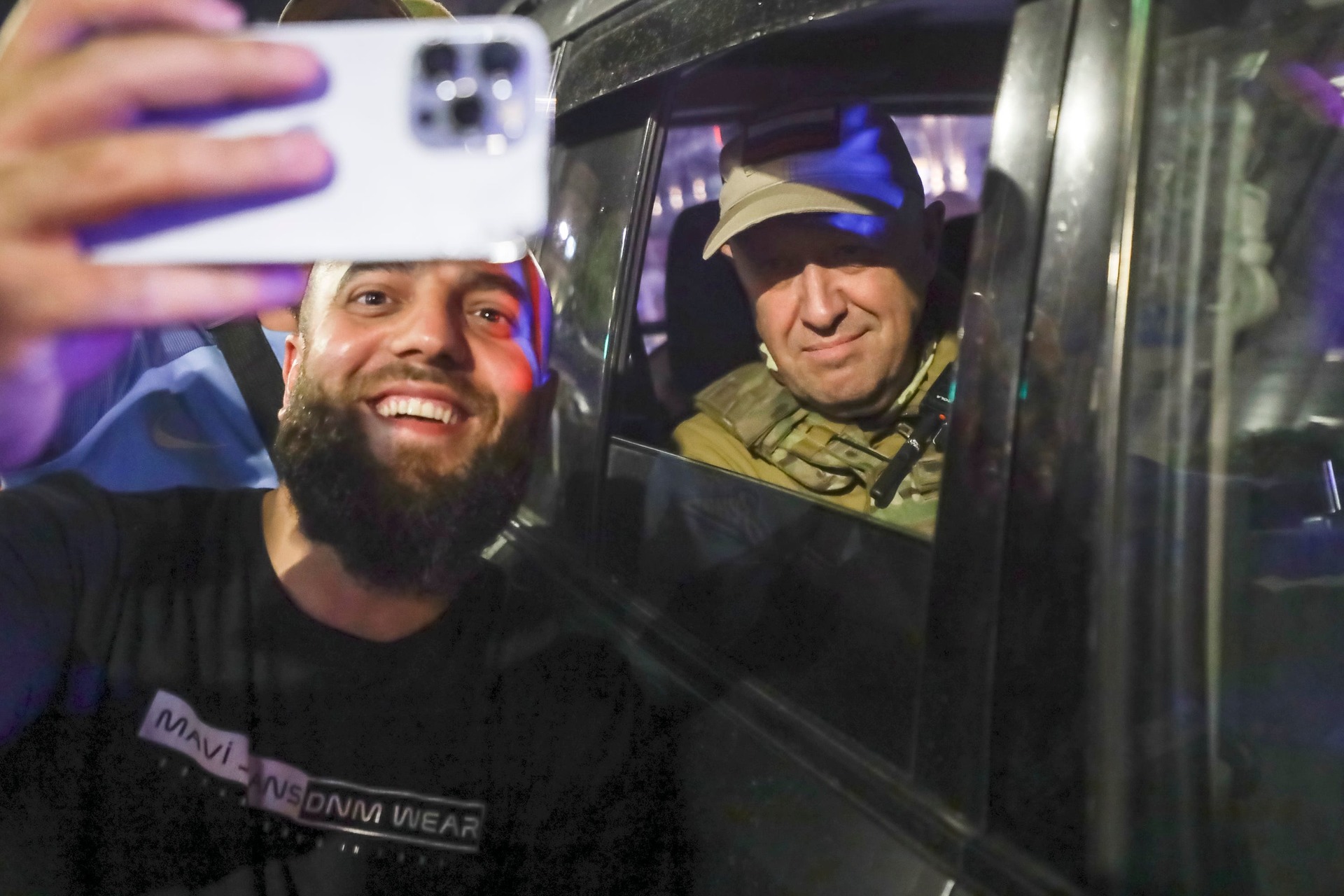 He also mocked the military for failing to protect the country, pointing out security breaches that allowed Wagner to march 500 miles without facing resistance and block all military units on its way.
The video of Mr Shoigu inspecting Russian troops was aimed at projecting a sense of order after the country's most serious political crisis in decades, but uncertainty still swirled about his fate, as well as that of Mr Prigozhin and his private army, the impact on the war in Ukraine, and even the political future of President Vladimir Putin.
A feud between Mr Prigozhin and Russia's military leaders which has festered throughout the war erupted into a mutiny that saw the mercenaries leave Ukraine to seize a military headquarters in a southern Russian city and roll seemingly unopposed for hundreds of miles towards Moscow, before turning around on Saturday after less than 24 hours.
The Kremlin said it had made a deal for Mr Prigozhin to move to Belarus and receive amnesty, along with his soldiers. There was no confirmation of his whereabouts on Monday, although a popular Russian news channel on Telegram reported he was seen at a hotel in the Belarusian capital, Minsk.
Russian media reported a criminal investigation against Mr Prigozhin was continuing, and some legislators called for serious punishment.
In a return to at least superficial normality, Moscow's mayor announced an end to a "counter-terrorism regime" imposed on the capital on Saturday when troops and armoured vehicles set up checkpoints on the outskirts and authorities tore up roads leading into the city.
The Defence Ministry video of Mr Shoigu came as Russian media speculated that he and other military leaders had lost Mr Putin's confidence and could be replaced.
Mr Shoigu was shown in a helicopter and then meeting officers at a military headquarters in Ukraine in video broadcast on Russian media, including state-controlled television. It was unclear when it was shot.
General Staff chief General Valery Gerasimov, also a target of Mr Prigozhin's anger, has not appeared in public.
It was unclear what would ultimately happen to Mr Prigozhin and his forces under the deal purportedly brokered by Belarusian President Alexander Lukashenko.
Though his mutiny was brief, it was not bloodless. Russian media reported that several military helicopters and a military communications plane were shot down by Wagner forces, killing at least 15.
Mr Prigozhin expressed regret for downing the aircraft but said they were bombing his convoys.
Russia's Defence Ministry has denied attacking Wagner's camp, and the US had intelligence that Mr Prigozhin had been building up his forces near the border with Russia for some time, suggesting the revolt was planned.
Russia's RIA Novosti state news agency cited unidentified sources in the Prosecutor General's office as saying the criminal case against Mr Prigozhin has not been closed, despite earlier Kremlin statements. The Interfax news agency carried a similar report.
Russian media reported that Wagner offices in several Russian cities had reopened on Monday and the company had resumed enlisting recruits.
Several Russian legislators called for tight regulations on private military companies under a new law, and some argued that Mr Prigozhin must be punished.
Before the uprising, he had condemned Mr Shoigu and Gen Gerasimov with expletive-ridden insults for months, attacking them for failing to provide his troops with enough ammunition during the fight for the Ukrainian town of Bakhmut, the war's longest and bloodiest battle.
His rift with the military dates back years, to Russia's intervention in Syria, where Wagner forces were also active.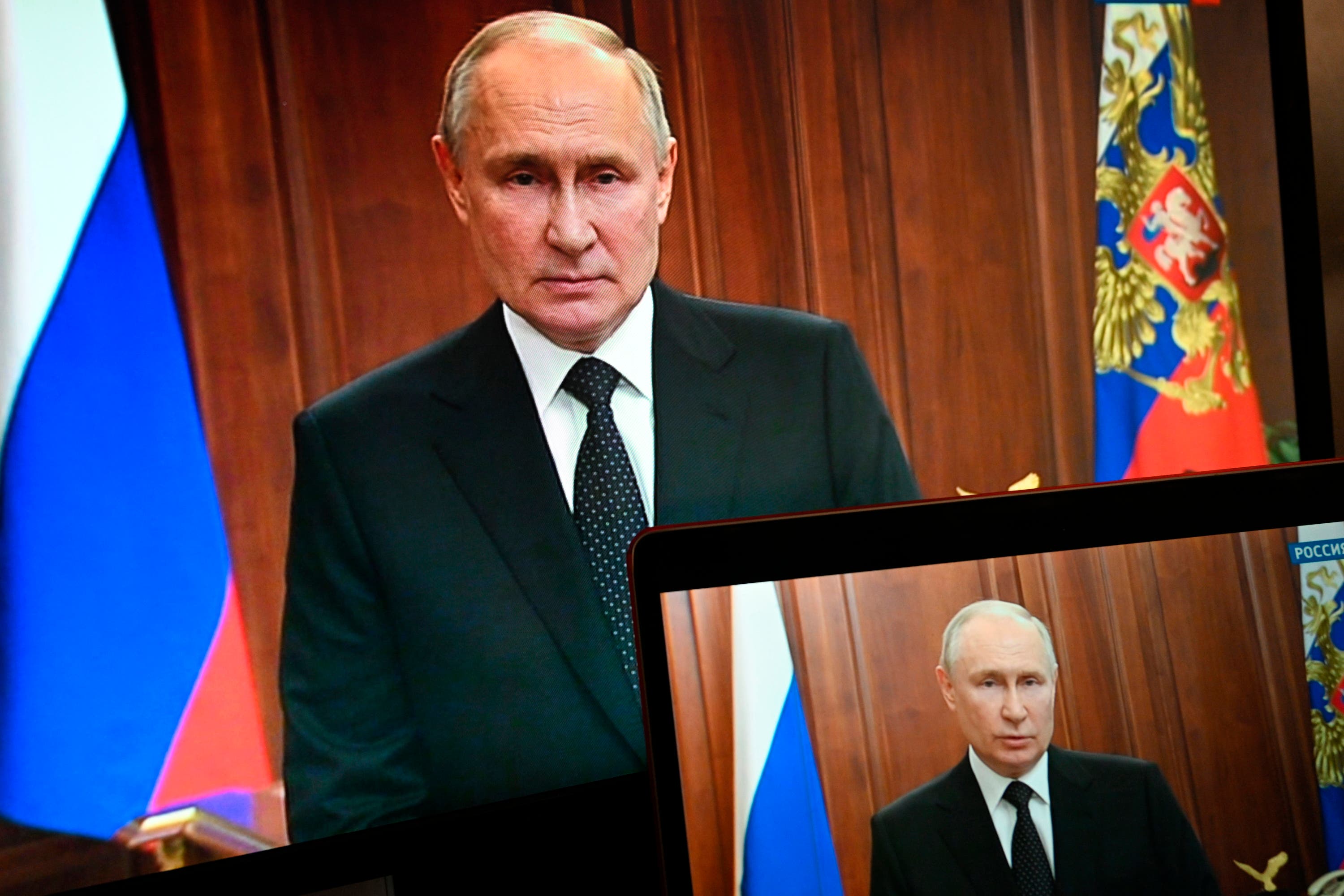 Mr Putin stood back from the feud and Mr Shoigu and Gen Gerasimov remained quiet, possibly reflecting uncertainty about the president's support. Observers said that by failing to end the feud, Mr Putin had encouraged Mr Prigozhin to raise the stakes dramatically.
Mr Putin held calls on Monday with the leaders of Iran and Qatar, the Kremlin said, and addressed a forum of youth engineers in a recorded video message that contained no mention of the mutiny.
It is not yet clear what the fissures opened by the 24-hour rebellion will mean for the war in Ukraine, where western officials say Russia's troops suffer low morale. Wagner's forces were key to Russia's only land victory in months, in Bakhmut.
The UK Ministry of Defence said on Monday that Ukraine had "gained impetus" in its push around Bakhmut, making progress north and south of the town. Ukrainian forces claimed to have retaken Rivnopil, a village in an area of south-east Ukraine that has seen heavy fighting.