Shocked and fearful Maine residents have kept to their homes for a second night amid the hunt for Robert Card, an army reservist authorities say shot 18 people dead at a bowling alley and a bar in the worst mass killing in the US state's history.
Much of Thursday's search by hundreds of heavily armed police and FBI agents focused on a property belonging to one of Card's relatives in rural Bowdoin, where authorities surrounded a home for several hours.
Card and anyone else inside were repeatedly ordered to surrender.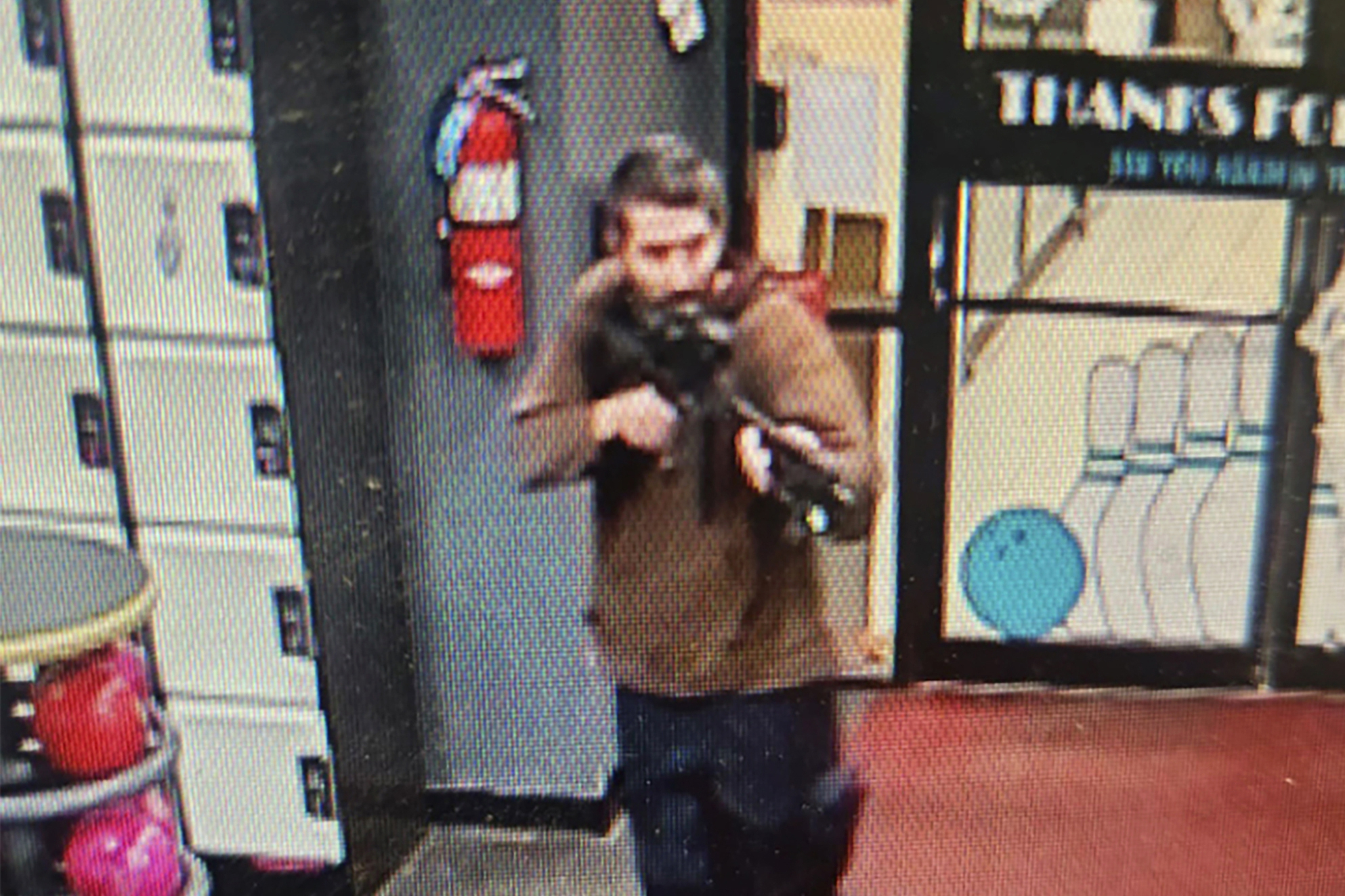 "You need to come outside now with nothing in your hands. Your hands in the air," police said through a loudspeaker.
In most instances when police execute warrants – even for suspects wanted for violent crimes — they move quickly to enter the home.
However, hours later, after repeated announcements and a search, authorities moved away – and it was unclear whether Card had ever been at the location, state police said.
Richard Goddard, who lives on the road where the search took place, knows the Card family. Robert Card, who is four years younger, knows the terrain well, Mr Goddard said.
"This is is his stomping ground. He grew up here," he said. "He knows every ledge to hide behind, every thicket."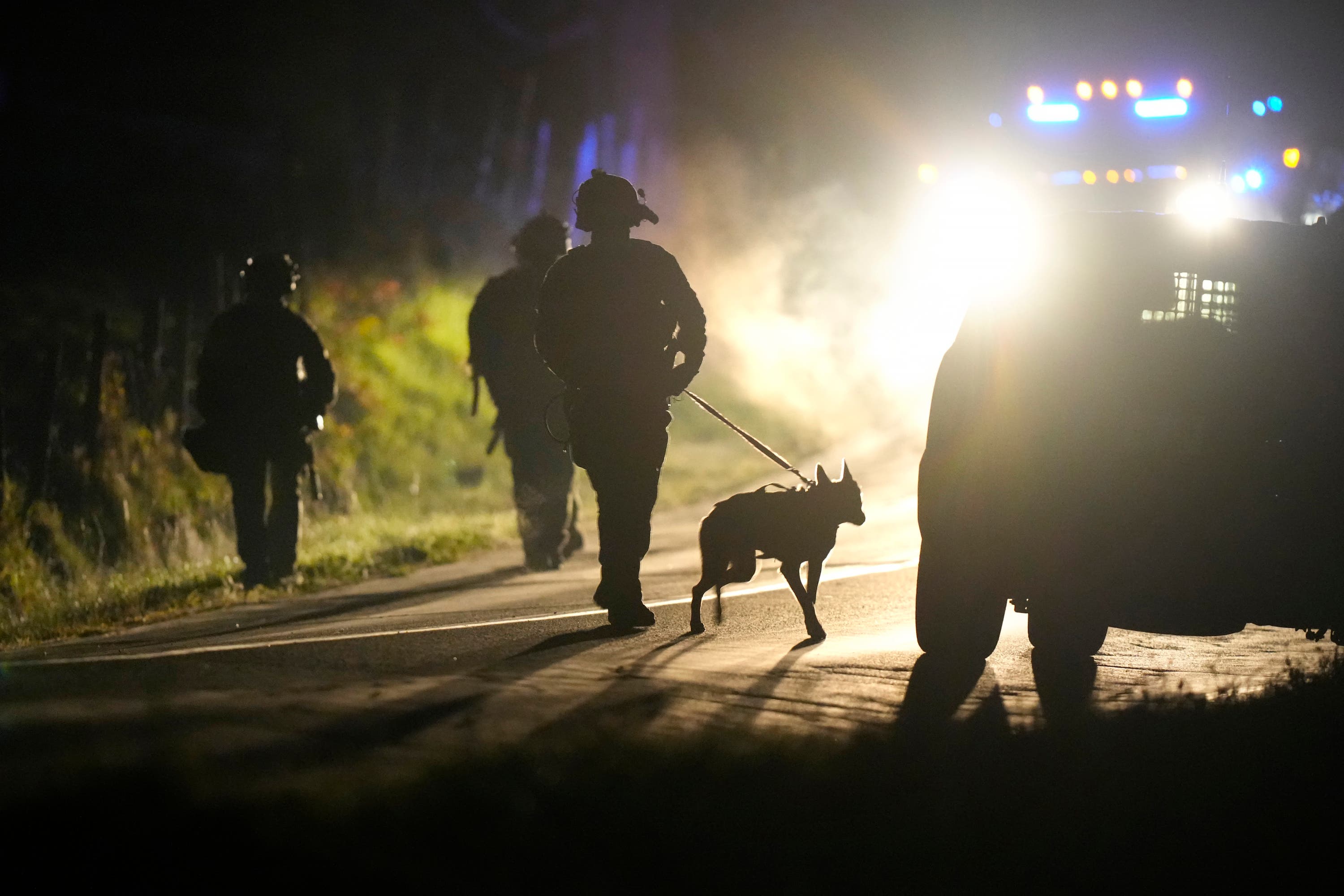 Several homes were being searched and every lead pursued in the hunt for Card, a 40-year-old with firearms instructor training. Authorities said he should be considered armed and dangerous and should not be approached.
Card is suspected of opening fire with at least one rifle at a bar and a bowling alley on Wednesday in Lewiston, which is about 15 miles from Bowdoin and is Maine's second-largest city.
The evening shootings killed 18 people and injured 13 others, with three people still in a critical condition in hospital, authorities said.
Authorities have not said how many guns were used or how they were obtained.
Schools, doctor's offices and shops closed and people stayed behind locked doors in cities as far as 50 miles from the scenes of the shootings.
Maine's largest city, Portland, closed its public buildings, while Canada Border Services Agency issued an "armed and dangerous" alert to officers stationed along the US border.
Streets in Lewiston and surrounding communities were virtually deserted late on Thursday night. The occasional truck or police patrol would drive through areas dotted with illuminated giant pumpkins and ghosts for Halloween.
Schools in Lewiston will remain closed on Friday, while those in Portland would decide in the morning whether to open. Bates College in Lewiston also cancelled classes on Friday and postponed the inauguration of the school's first black president.
The attacks stunned a state of only 1.3 million people that has one of the country's lowest homicide rates, with 29 killings in all of 2022.
Maine governor Janet Mills promised to do whatever was needed to find Card and to "hold whoever is responsible for this atrocity accountable … and to seek full justice for the victims and their families."
Card underwent a mental health evaluation in mid-July after he began acting erratically while with his reserve regiment, a US official told The Associated Press.
A bulletin sent to police across the country after the attack said Card had been committed to a mental health facility for two weeks this past summer after "hearing voices and threats to shoot up" a military base.
Maine does not require permits to carry guns, and the state has a longstanding culture of gun ownership that is tied to its traditions of hunting and sport shooting.
Keeping in mind the strong support for gun rights, legislators passed a "yellow flag" law in 2019 that would require police to seek a medical evaluation of anyone believed to be dangerous before then trying to take their guns away.
However, critics charged that this was a weaker version of the tougher "red flag" laws that many other states have adopted.
The shootings mark the 36th mass killing in the United States this year, according to a database maintained by The Associated Press and USA Today in partnership with Northeastern University.
STV News is now on WhatsApp
Get all the latest news from around the country
Follow STV News
Follow STV News on WhatsApp
Scan the QR code on your mobile device for all the latest news from around the country