The US navy has managed to gather all of the pieces of the massive Chinese spy balloon a fighter jet shot down off the coast of South Carolina.
The balloon was shot down off the coast on Saturday, after it traversed sensitive military sites across North America. China insisted the flyover came about as an accident involving a civilian aircraft.
US President Joe Biden issued the order to shoot down the balloon after he was advised that the best times for the operation would be when it was over water, US officials said.
Military experts determined that bringing down the balloon over land from an altitude of 60,000ft would pose an undue risk to people on the ground.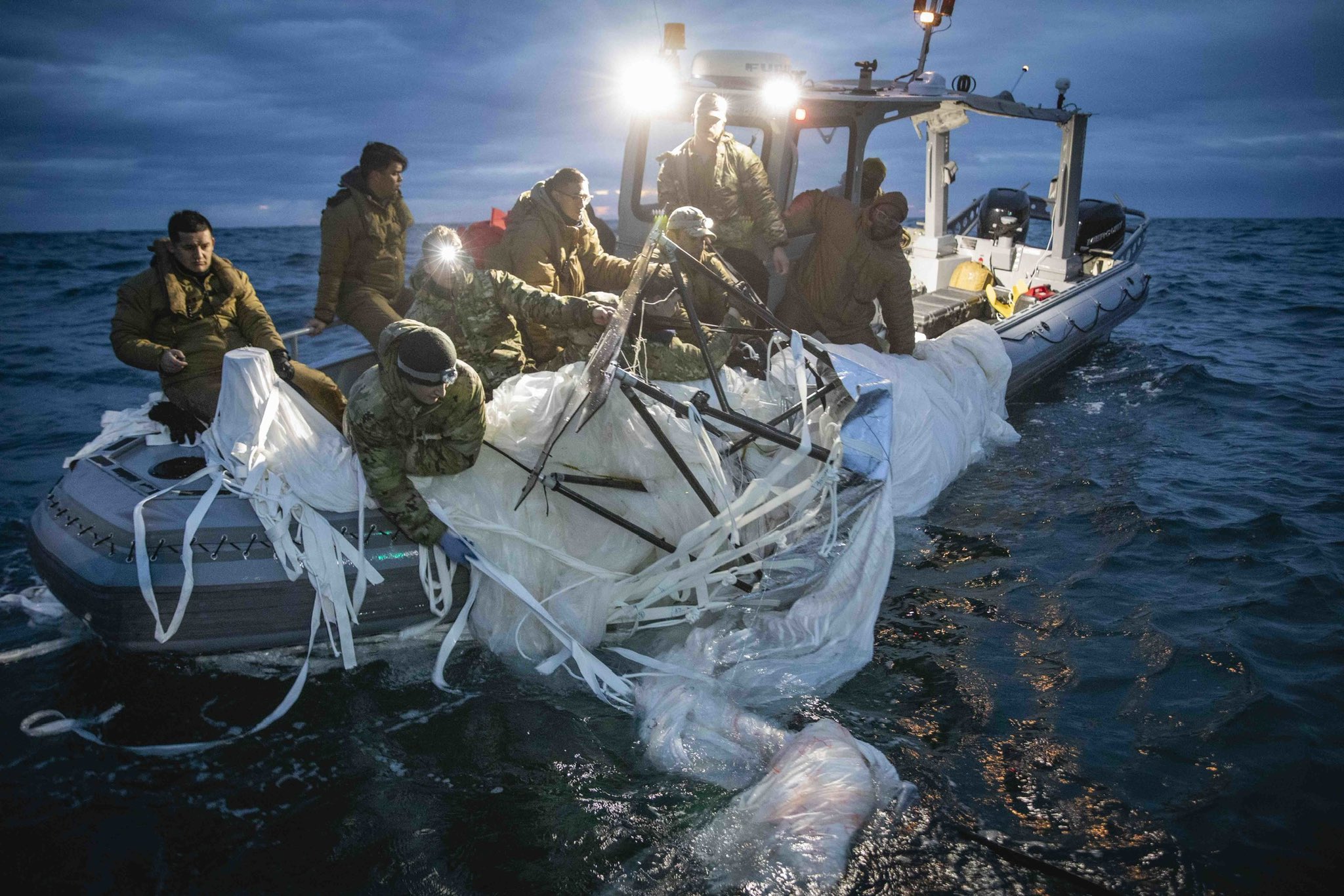 In new images released by the Navy on Tuesday, sailors from Explosive Ordnance Disposal Group 2 are seen leaning over a rigid hull inflatable boat and pulling in pieces of the balloon's white outer fabric and shell structure.
The head of US Northern Command, General Glen VanHerck, said the teams were taking precautions to safeguard against the chance any part of the balloon was rigged with explosives.
A tweet by US Fleet Forces read: "Sailors assigned to Explosive Ordnance Disposal Group 2 recover a high-altitude surveillance balloon off the coast of Myrtle Beach, South Carolina, Feb. 5, 2023."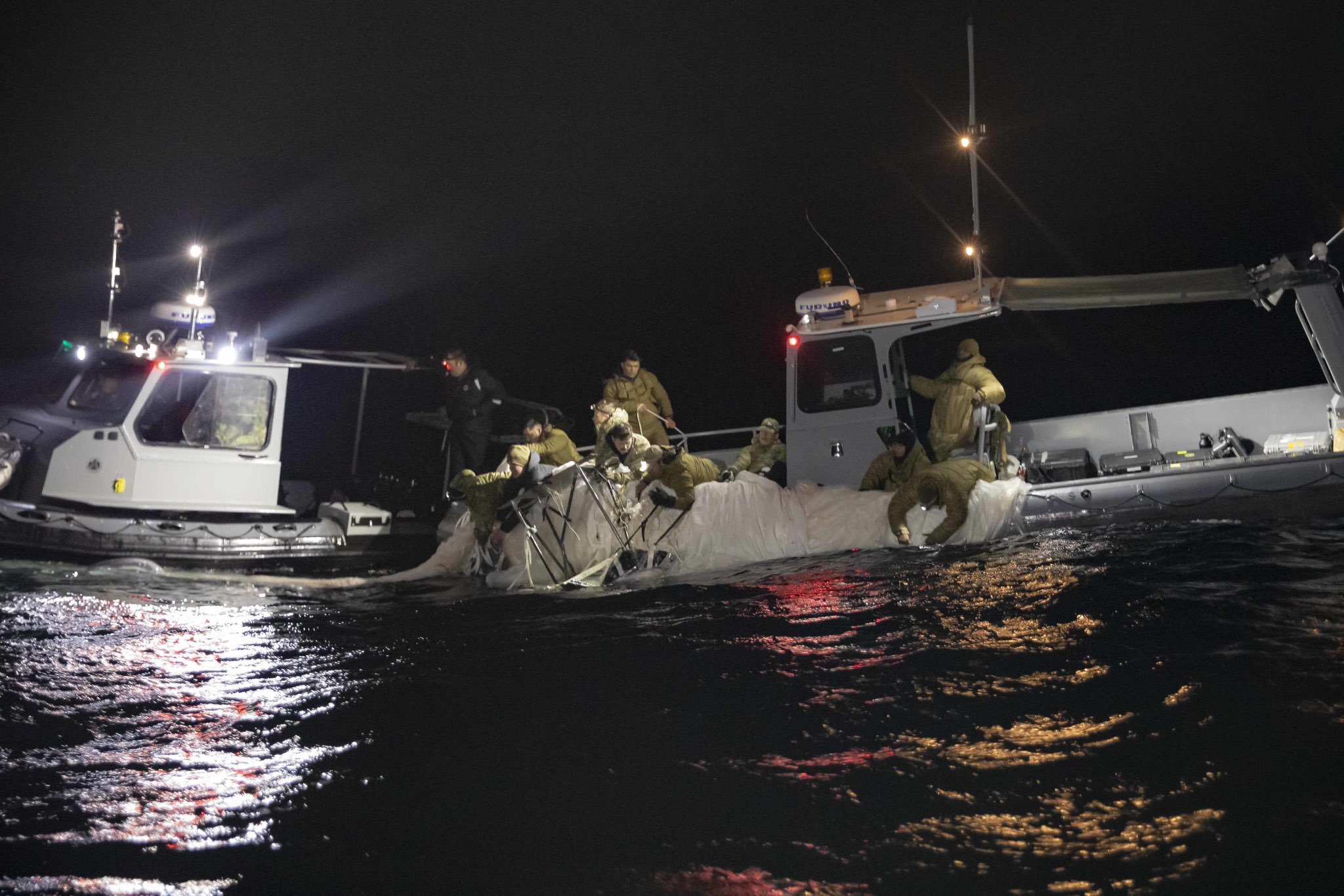 The balloon was an estimated 200 feet (60 metres) tall and was carrying a long sensor package underneath, which Mr VanHerck estimated was the size of a small jet.
The navy is also using ships to map and scan the sea floor for all remaining parts of the balloon, so US analysts can get a full picture of what types of sensors the Chinese were using and to better understand how the balloon was able to steer.
The balloon debris is scattered in waters that are about 50 feet (15 metres) deep, but stretch across a vast area, Mr VanHerck said.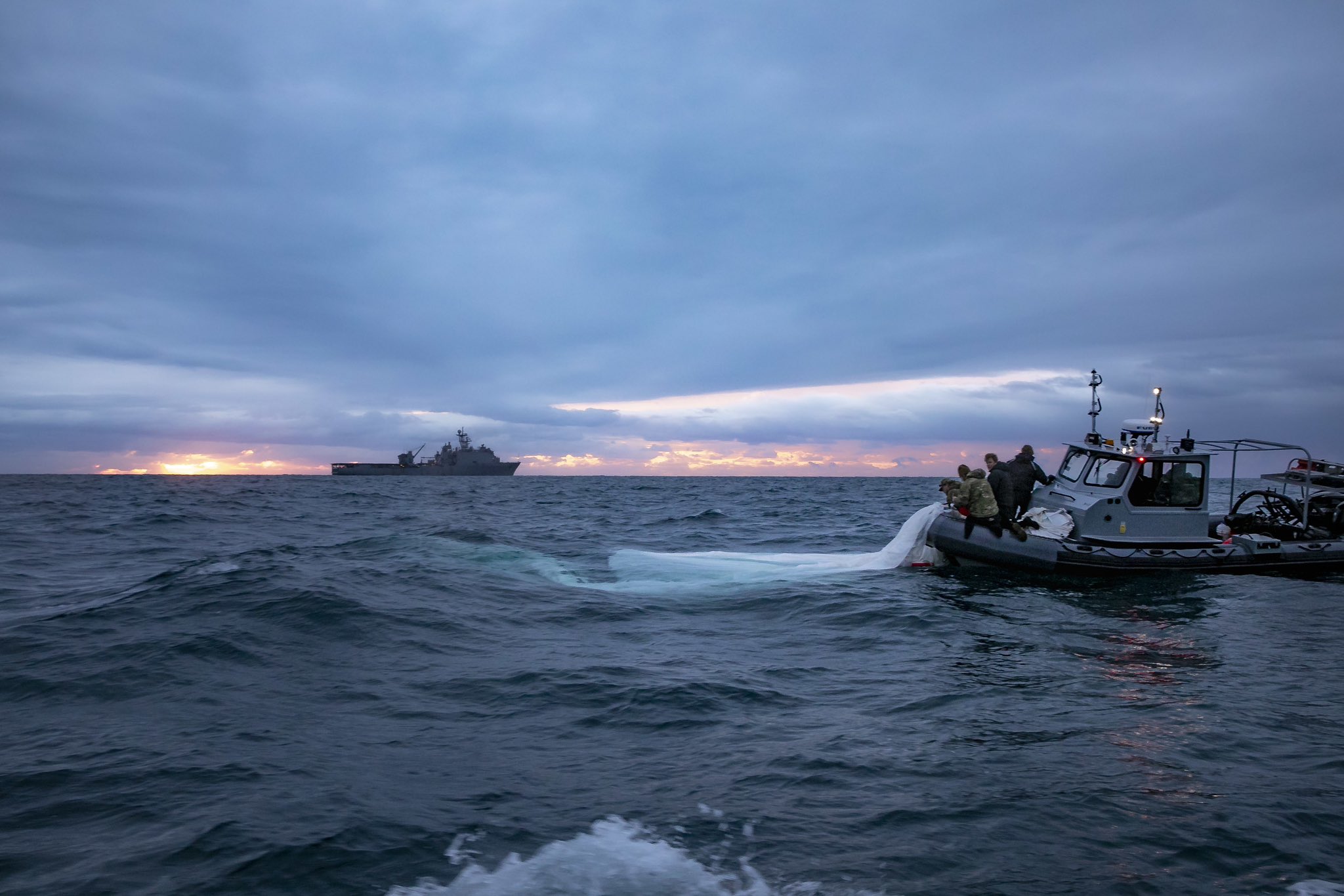 Chinese officials accused the United States of an indiscriminate use of force, with one senior official in Beijing saying the incident had "seriously impacted and damaged both sides' efforts and progress in stabilising Sino-US relations".
Chinese vice foreign minister Xie Feng said he had lodged a formal complaint with the US embassy on Sunday over the "US attack on a Chinese civilian unmanned airship by military force".