Hamas has freed an American woman and her teenage daughter it had held hostage in the Gaza Strip, Israel said, the first such release from among around 200 people the militant group abducted during its October 7 rampage through southern Israel.
Judith Raanan and her 17-year-old daughter Natalie are out of the Gaza Strip and in the hands of the Israeli military, an army spokesman said.
Hamas said it had released them for humanitarian reasons in an agreement with the Qatari government.
The release comes amid growing expectations of a ground offensive that Israel says is aimed at rooting out Hamas militants who rule the Gaza Strip.
Judith and Natalie Ranaan had been on a trip from their home in suburban Chicago to Israel to celebrate the Jewish holidays, family said.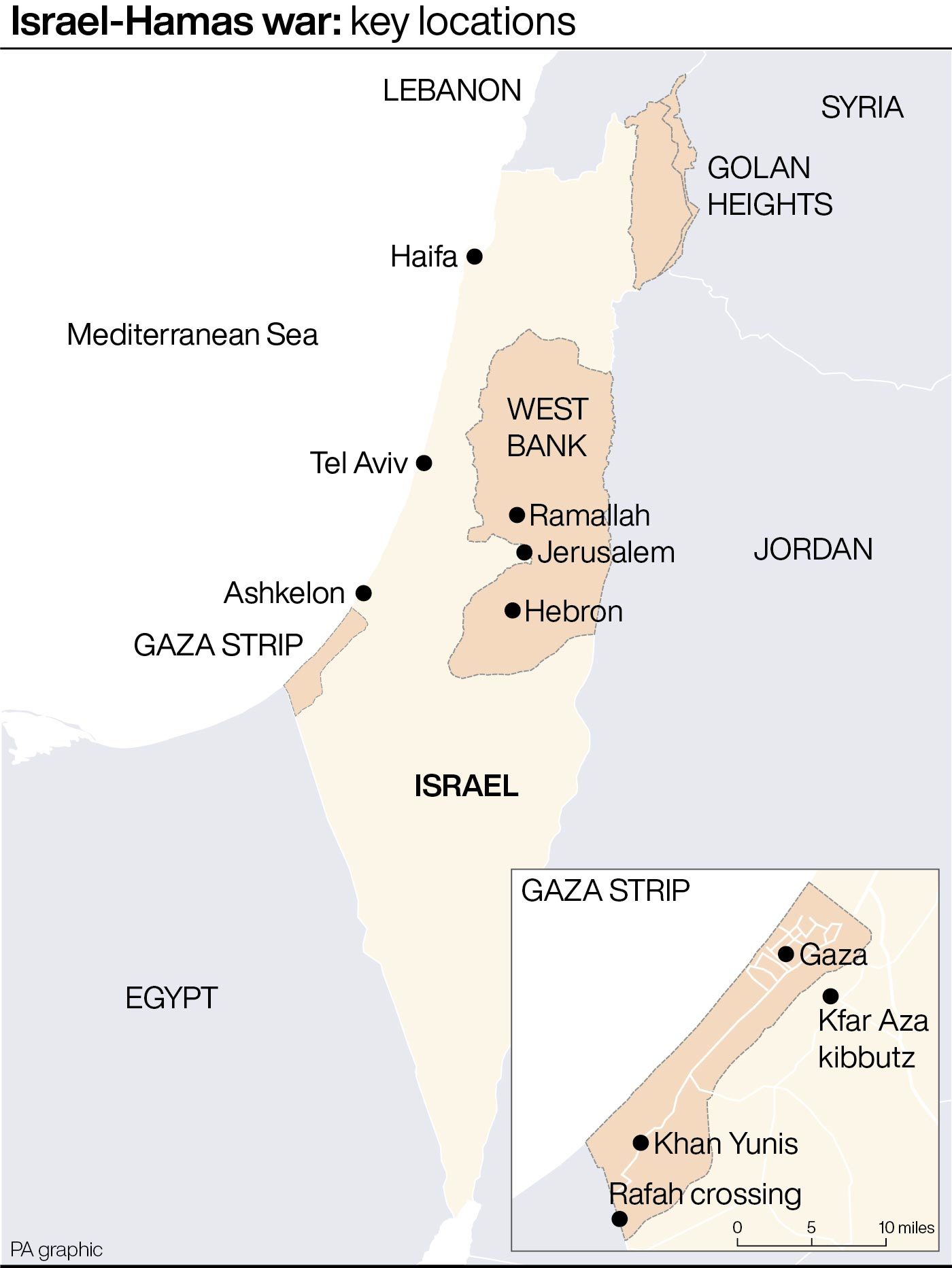 They were in the kibbutz of Nahal Oz, near Gaza, on October 7 – Simchat Torah, a festive Jewish holiday – when Hamas fighters stormed out of the territory into southern Israeli towns, killing hundreds and abducting 203 others.
The family heard nothing from them after the attack and were later told by US and Israeli officials that they were being held in Gaza, Natalie's brother Ben said.
US President Joe Biden said: "I am overjoyed that they will soon be reunited with their family, who has been wracked with fear."
The International Committee of the Red Cross, which transported the freed Americans from Gaza to Israel, said their release was "a sliver of hope".
Relatives of other captives welcomed the release and appealed for the others to be freed.
"We call on world leaders and the international community to exert their full power in order to act for the release of all the hostages and missing," the statement said.
Qatar said it would continue its dialogue with Israel and Hamas in hopes of winning the release of all hostages "with the ultimate aim of de-escalating the current crisis and restoring peace".
Israeli military spokesman Rear Admiral Daniel Hagari said Israel was continuing to work to return hostages and find the missing, and its goals had not changed. "We are continuing the war against Hamas and ready for the next stage of the war," he said.
More than 1,400 people in Israel have been killed in the upsurge of violence — mostly civilians during the Hamas incursion that shattered Israelis' sense of security.
The Health Ministry run by Hamas says more than 4,100 people have been killed in the Gaza Strip since the war began. That includes a disputed number of people who died in a hospital explosion earlier this week.
STV News is now on WhatsApp
Get all the latest news from around the country
Follow STV News
Follow STV News on WhatsApp
Scan the QR code on your mobile device for all the latest news from around the country