Westminster "stands idly by whilst food prices continue to skyrocket", an SNP MP has claimed.
David Linden (Glasgow East) called on Rishi Sunak's Government to "put pressure on major retailers to pass on falling wholesale prices to consumers" as his party's motion urged action to tackle food inflation.
Speaking during the SNP's Opposition Day Commons debate on the cost of living, Linden said: "France introduced a price block on staple products, with supermarkets pledging to keep the prices of certain food and hygiene products as low as possible, and it's precisely for that reason that the British Government must intervene and put pressure on major retailers to pass on falling wholesale prices to consumers.
"More than that, it's vital that the Competition and Markets Authority utilise the full powers that they have and impose maximum fines where evidence of price gouging is found."
SNP deputy Westminster leader Mhairi Black told MPs it is not "within the gift of the Scottish Parliament" to solve all the issues linked to the rising cost of living.
She said: "Vulnerable people who are forced to rely on the goodness of others to do something as basic as eat is barbaric – it was barbaric in 2015 and it's still barbaric now."
She described the account of a woman who said they would have to steal food if not for food banks, with Black saying: "That's like something out of a Dickens novel."
She said: "70% of financial powers and 85% of welfare powers are in the hands of (the UK Government), it is not within the gift of the Scottish Parliament to solve these problems", adding "unexpected events and conflicts will always occur" and governments are responsible for building resilience.
She said: "This is not a cost-of-living crisis, this is a cost-of-greed crisis. There is plenty to go about, it's just that few are holding it and this Government is helping them.
"This is a crisis made by the choices of this place. This place is the one that has the power, nowhere else."
SNP MP Dave Doogan (Angus) branded Brexit a "profoundly daft" move as he spoke of the "very real cost" on fishermen and farmers.
He said: "Fishermen who now have to jump through umpteen bureaucratic hoops to get the same fish, caught in the same grounds, exported to the same market in France that they were doing before and they just had to put it on a lorry."
Labour's shadow Scotland secretary Ian Murray reminded the Commons of the "SNP's track record" on Brexit as he said the next Labour government would build a "closer relationship with the EU so that our businesses have the opportunity to grow, create wealth and high-quality jobs across the whole of the UK".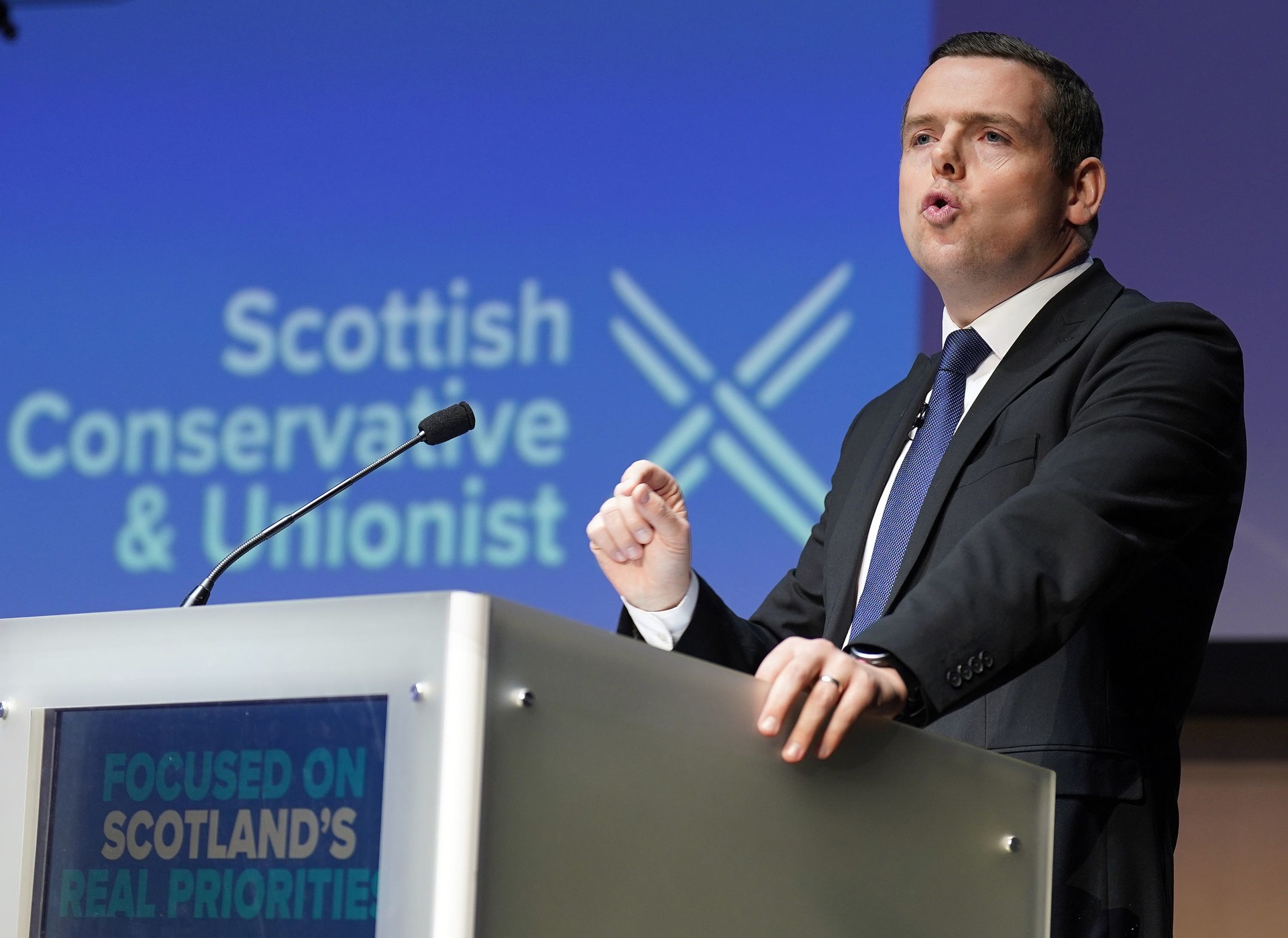 Scottish Conservative leader Douglas Ross argued Scotland is the "highest-taxed part of the UK", adding: "£94 billion provided by the UK Government to help people in every part of this country to meet the challenges of the difficult period they have been experiencing.
"The autumn and the spring statements delivered an additional £1.8 billion to the Scottish Government to help individuals, families, businesses and communities through this difficult time. The highest budget the Scottish Parliament has ever had to deal with these issues."
Treasury minister John Glen said the "SNP and the Scottish Government don't fully use the powers that they have already".
He said: "The reality is that high inflation in our country cannot be separated from global events. Other countries are experiencing very similar situations as in the UK.
"In the UK, inflation has primarily risen because of (Russian President Vladimir) Putin's illegal invasion of Ukraine and global supply chain pressures … domestic inflationary pressures have also risen as the UK labour market has remained tight and challenges in recruitment have been reflected in strong wage growth.
"The Prime Minister pledged to halve inflation this year and the latest Bank of England forecasts published last Thursday show that we are on track to meet that pledge."
He told MPs: "Scotland already has one of the most powerful devolved parliaments anywhere in the world. The Scottish Government has substantial tax powers, including in relation to income tax and agreed borrowing powers."
"The Scottish Government is well-funded to deliver all its devolved responsibilities," he said, adding: "All this talk of needing more powers is clearly not appropriate.
"The SNP and the Scottish Government don't fully use the powers that they have already."
The SNP's motion was defeated by 45 votes to 287, majority 242.