The Prime Minister has said "the Crown endures, our nation endures" following the passing of Queen Elizabeth II.
A minute's silence was held by MPs in the House of Commons on Friday ahead of tributes to the late monarch.
Liz Truss, who was appointed as Prime Minister by the Queen at Balmoral on Tuesday, said that she "embodied the spirit of our great country".
Former prime ministers Boris Johnson and Theresa May were also present in the Commons to pay their tributes to the Queen, and recounted stories of the times they spent with her.
"Her late Majesty Queen Elizabeth II was one of the greatest leaders the world has ever known. She was the rock on which modern Britain was built," Truss told MPs as she opened tributes.
"During the darkest moments of the pandemic, she gave us hope that we would meet again. She knew this generation of Britons would be as strong as any.
"And as we meet today, we remember the pledge she made on her 21st birthday to dedicate her life to service. The whole House will agree never has a promise been so completely fulfilled."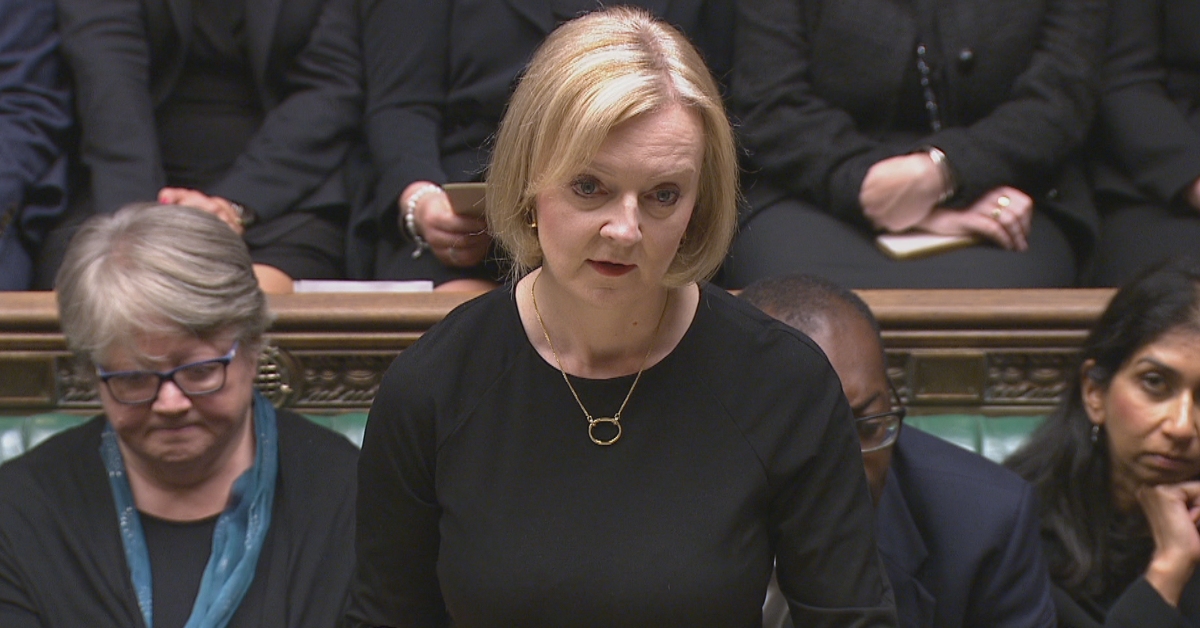 Truss said that on her appointment as Prime Minister this week, the Queen shared her "deep experience" of government with her.
"She gave counsel to prime ministers and ministers across government. I have personally greatly valued her wise advice," said Truss.
"Only last October I witnessed first-hand how she charmed the world's leading investors at Windsor Castle.
"She was always so proud of Britain and always embodied the spirit of our great country.
"She remained determined to carry out her duties even at the age of 96. It was just three days ago at Balmoral that she invited me to form a government and become her 15th prime minister.
"Again, she generously shared with me her deep experience of government even in those last days.
"Everyone who met her will remember the moment. They will speak of it for the rest of their lives.
"Even those who never met her, her late Majesty's image is an icon for what Britain stands for as a nation."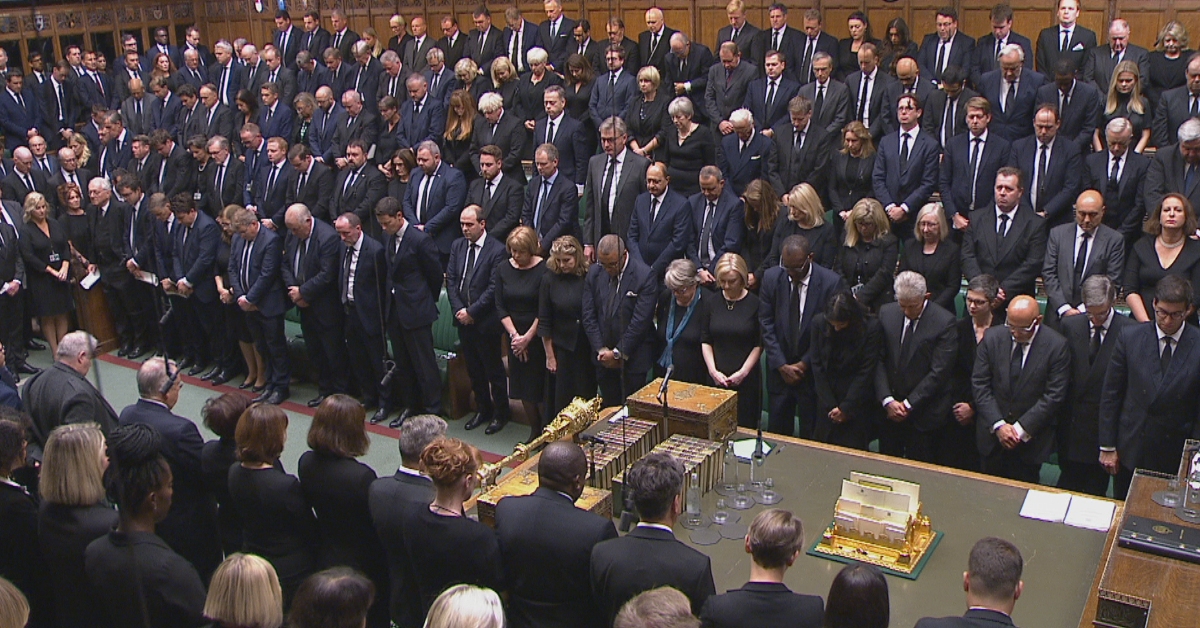 The Prime Minister said that she spoke with King Charles III on Thursday evening and had offered her condolences to the monarch.
"In an instant yesterday, our lives changed forever. Today, we show the world that we do not fear what lies ahead," she said.
"We send our deepest sympathy to all members of the Royal Family. We pay tribute to our late Queen and we offer loyal service to our new King.
"His Majesty, King Charles III bears an awesome responsibility that he now carries for all of us.
"I was grateful to speak to His Majesty last night and offer my condolences. Even as he mourns, his sense of duty and service is clear.
"He has already made a profound contribution through his work on conservation, education and his tireless diplomacy.
"We owe him our loyalty and devotion. The British people, the Commonwealth and all of us in this House will support him as he takes our country forward to a new era of hope and progress."
She concluded: "The Crown endures, our nation endures, and in that spirit I say God Save the King."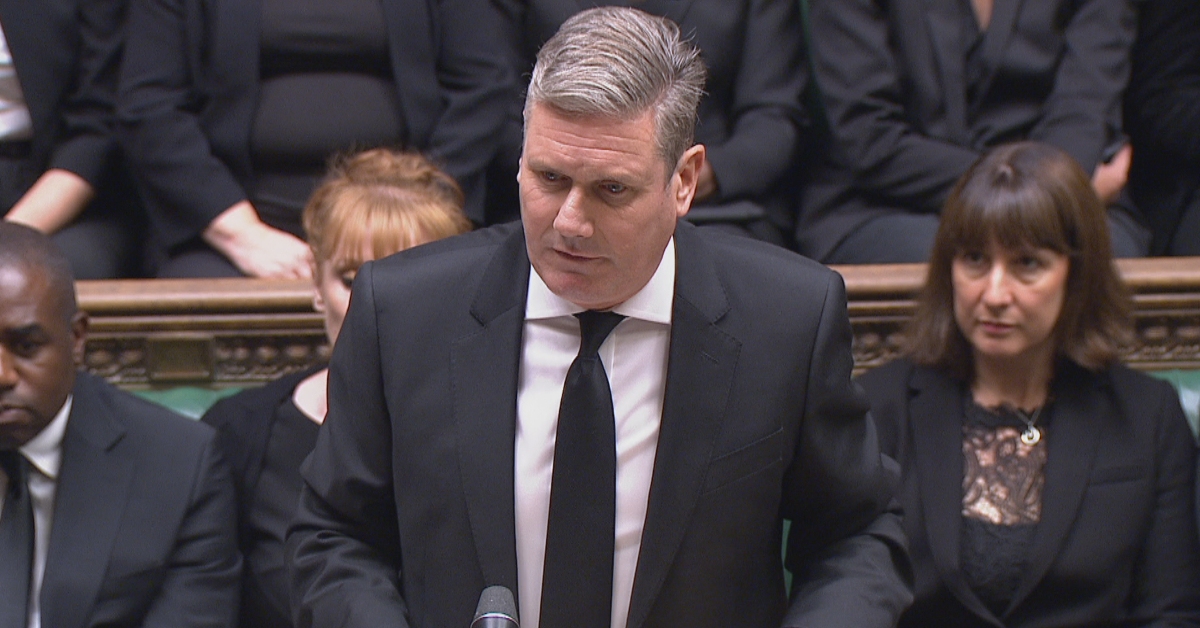 Labour leader Sir Keir Starmer said the thoughts of Parliament are with the Royal Family at their time of grief.
"Today, our country, our people, this House, are united in mourning. Queen Elizabeth II was this great country's greatest monarch and for the vast majority of us, it feels impossible to imagine a Britain without her," he said.
"All our thoughts are with her beloved family, our Royal Family, at this moment of profound grief.
"This is a deep and private loss for them, yet it's one we all share because Queen Elizabeth created a special personal relationship with us all."
Starmer said that the Queen not only reigned over the country, but "lived alongside us".
He said: "For the 70 glorious years of her reign, our Queen was at the heart of this nation's life.
"She did not simply reign over us, she lived alongside us. She shared in our hopes and our fears, our joy and our pain, our good times and our bad.
"Our Queen played a crucial role as the thread between the history we cherish and the present we owe.
"A reminder that our generational battle against the evil of fascism or the emergence of a new Britain out of the rubble of the Second World War do not only belong to the past, but are the inheritance of each and every one of us."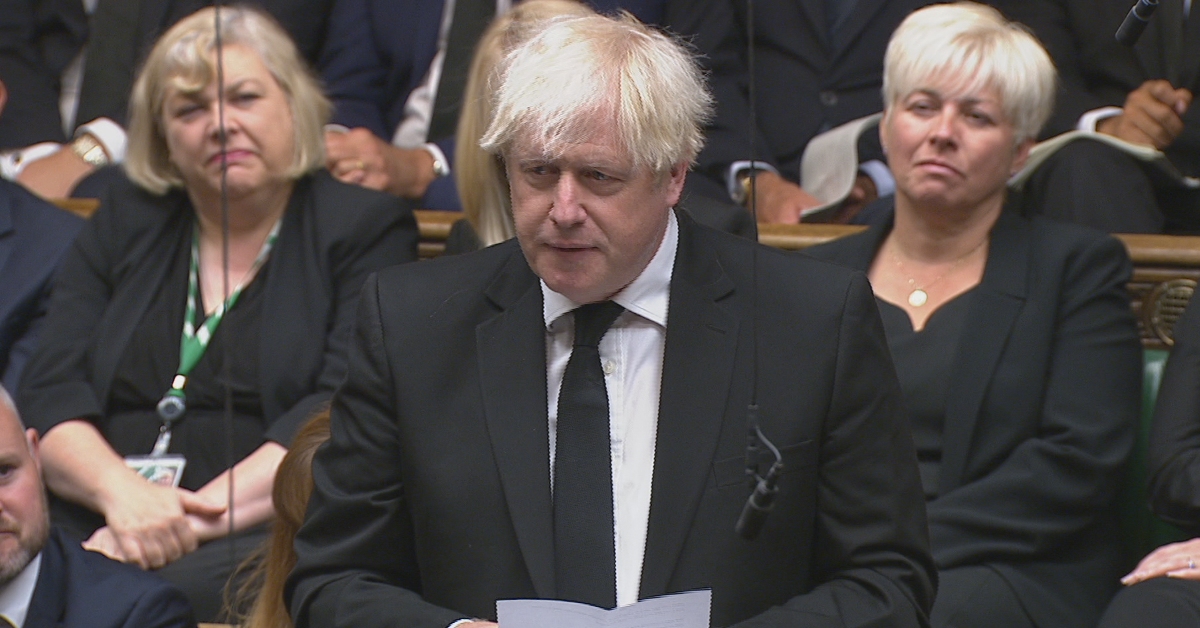 Boris Johnson recalled being "overcome with sadness" when earlier this year he was asked to speak about the Queen in the past tense.
"I hope the House will not mind if I begin with a personal confession," he told MPs.
"A few months' ago, the BBC came to see me to talk about Her Majesty the Queen and we sat down and the cameras started rolling and they requested that I should talk about her in the past tense.
"And I'm afraid I simply choked up and I couldn't go on. I'm really not easily moved to tears, but I was so overcome with sadness that I had to ask them to go away.
"And I know that today there are countless people in this country and around the world who've experienced the same sudden access of unexpected emotion, and I think millions of us are trying to understand why we are feeling this deep and personal, and almost familial, sense of loss."
Johnson said that the Queen knew "instinctively" how to cheer up the nation and how to lead a celebration.
He said: "I remember her innocent joy more than 10 years ago after the opening ceremony of the London Olympics when I told her that the leader of a friendly Middle Eastern country seemed actually to believe that she had jumped out of a helicopter in a pink dress and parachuted into the stadium.
"And I remember her equal pleasure on being told just a few weeks ago that she had been a smash hit in her performance with Paddington Bear.
"And perhaps more importantly, she knew how to keep us going when times were toughest."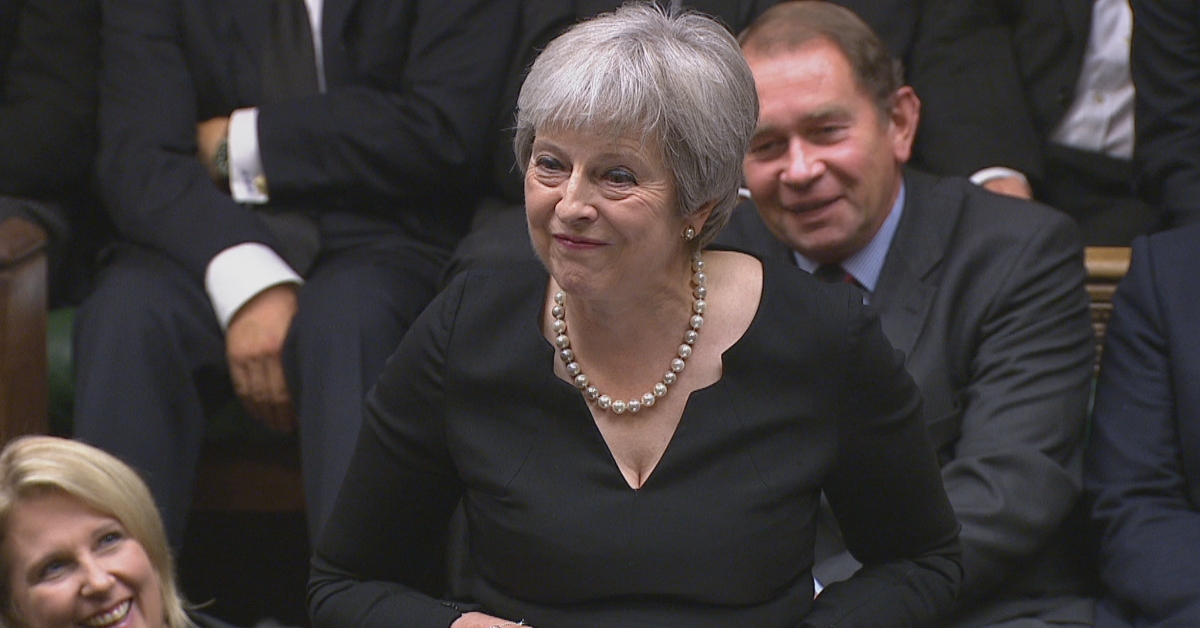 Theresa May said that the Queen was a "constant throughout our lives", who was always there for the country.
"Queen Elizabeth II was quite simply the most remarkable person I have ever met," she said.
"I am sometimes asked among all the world leaders I met, who was the most impressive and I have no hesitation in saying that from all the heads of state and government, the most impressive person I met was her late Majesty Queen Elizabeth II."
The former prime minister told MPs of the time she attended a picnic at Balmoral.
"I remember one picnic at Balmoral which was taking place in one of the bothies on the estate," she said.
"The hampers came from the castle and we all mucked in to put the food and drink out on the table.
"I picked up some cheese, put it on a plate and was transferring it to the table. The cheese fell on the floor.
"I had a split second decision to make. I picked up the cheese, put it on the plate and put it on the table.
"And I turned round to see that my every move had been watched very carefully by Her Majesty the Queen.
"I looked at her, she looked at me, and she just smiled and the cheese remained on the table."