Theresa May has revealed she is "woke and proud" during a conversation with former Scottish Conservatives leader Ruth Davidson.
The former prime minister made the remarks during an interview on Times Radio ahead of the publication of her first book, The Abuse of Power, since leaving Downing Street.
During the interview, Davidson asked May about a passage in her book in which she explores the term "woke".
Davidson asks: "It invites the question, Theresa, are you possibly a woke woman?"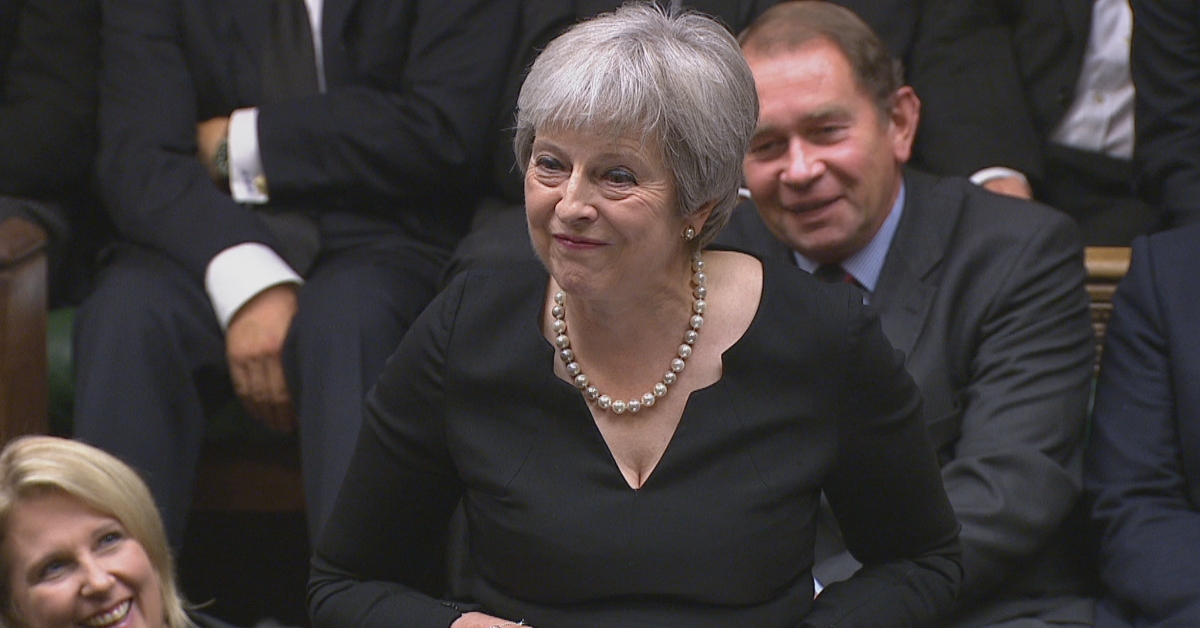 May responds: "In the terms of that definition of somebody who recognises that discrimination takes place. Sadly, that term has come to be used … as part of this absolutism and polarisation of politics."
After being asked whether or not she was "woke and proud", May laughed and said "I am, yeah".
"It's a bit like being asked in the old days, was I a feminist? Well, I wore a t-shirt which said 'This is what a feminist looks like…'" she added.
In the conversation that went live on Friday, May also called for a more "sensitive approach" to issues surrounding gender during the conversation.
May set out plans to reform the Gender Recognition Act during her time as PM.
In 2017, the former prime minister said her plans included streamlining and demedicalising the process for changing gender as "being trans is not an illness".
She told Davidson: "It's an issue on which what we want is calm reflection and consideration. It's been polarised and very polarised and I think actually it shouldn't be.
"It should be one where we can sit down together. There will be people of different views but … we need to think about the people who are involved here and have a sensitive approach to them rather than taking these polarised positions."
May claimed in the interview that she had "always said that immigration has been good for the country".
She added: "But we actually need to ensure that fewer people feel the need to migrate to Western countries like the UK."
This come after May's work as home secretary, during which she told the Daily Telegraph: "the aim is to create here in Britain a really hostile environment for illegal migration".
The remarks were followed by a pilot scheme in six London boroughs that featured vans carrying billboards with the message: "In the UK illegally? Go home or face arrest".