Tens of thousands of people are expected to queue to pay their respects to the Queen in London as the late monarch lies in state at Westminster Hall.
A five-mile queue opens at 5pm on Wednesday, but some mourners began their wait as early as Monday.
The Queen's coffin will be taken from Buckingham Palace to Westminster Hall on Wednesday afternoon, where it will remain until her funeral on September 19.
Doors will be open for the Lying in State for 24 hours a day, lasting four days.
It is anticipated that some in the queue could need to wait for more than 30 hours.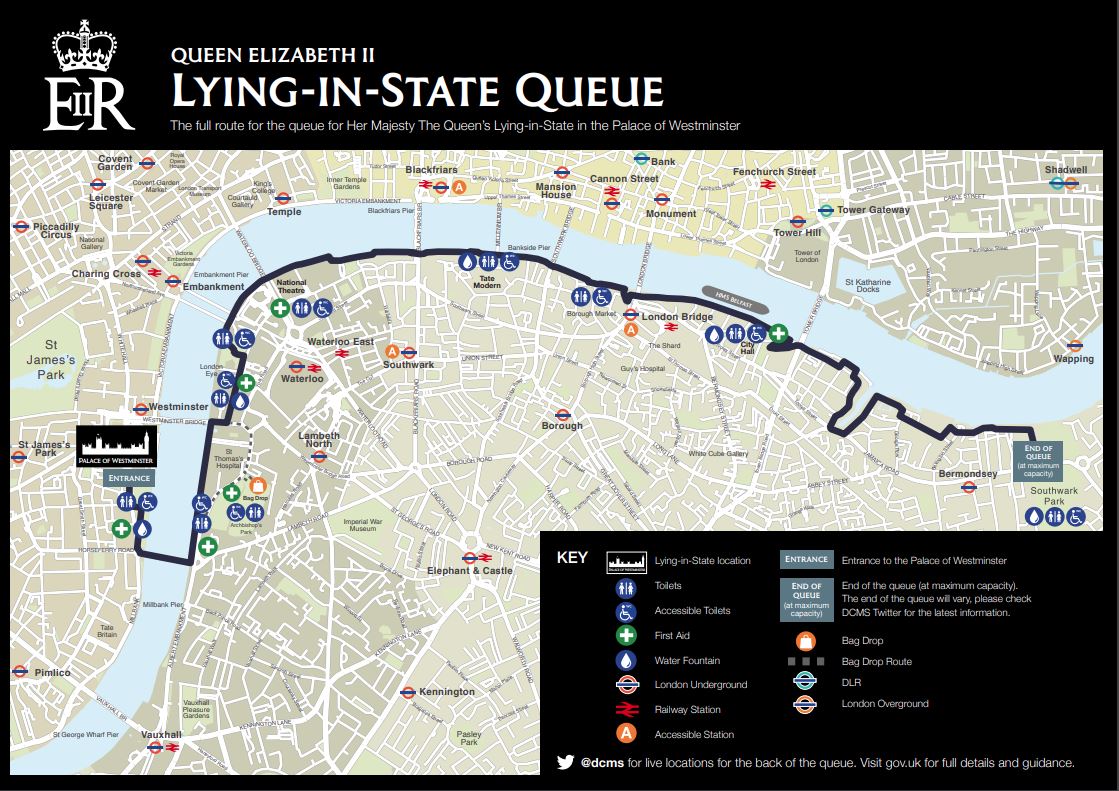 There has also been a suggestion that the number of people allowed into the hall could be capped at around 350,000 over the four day period.
The queue will begin on Albert Embankment next to Lambeth Bridge, before running down the River Thames to Southwark Park.
Additional toilets and water fountains have been placed along the route, with cafes and local businesses also expected to extend their opening hours.
More than 1,000 volunteers, stewards and police officers will be on hand to support those in the queue.
Inside Westminster Hall, the coffin will be raised on a catafalque and draped in the Royal Standard, with the Orb and Sceptre placed on top.
It will be guarded around the clock by a vigil of units from the Sovereign's Bodyguard, the Household Division, or Yeoman Warders of the Tower of London.