STV News cameraman Przemek Wasilewski reflects on a week of special reports from his home country Poland, where thousands of refugees arrive every day from Ukraine.
As I drove to Edinburgh Airport, I was trying to imagine the things we may see and hear during our time in Poland, to mentally prepare for what was coming.
Did the pictures in my head match reality? Yes and no. Although I was focused on filming, the amount of information my mind was simultaneously trying to process was overwhelming.
We saw women and children crossing the border in freezing temperatures. Most of them travelled for miles and days, carrying a handful of things they managed to grab as they ran from war.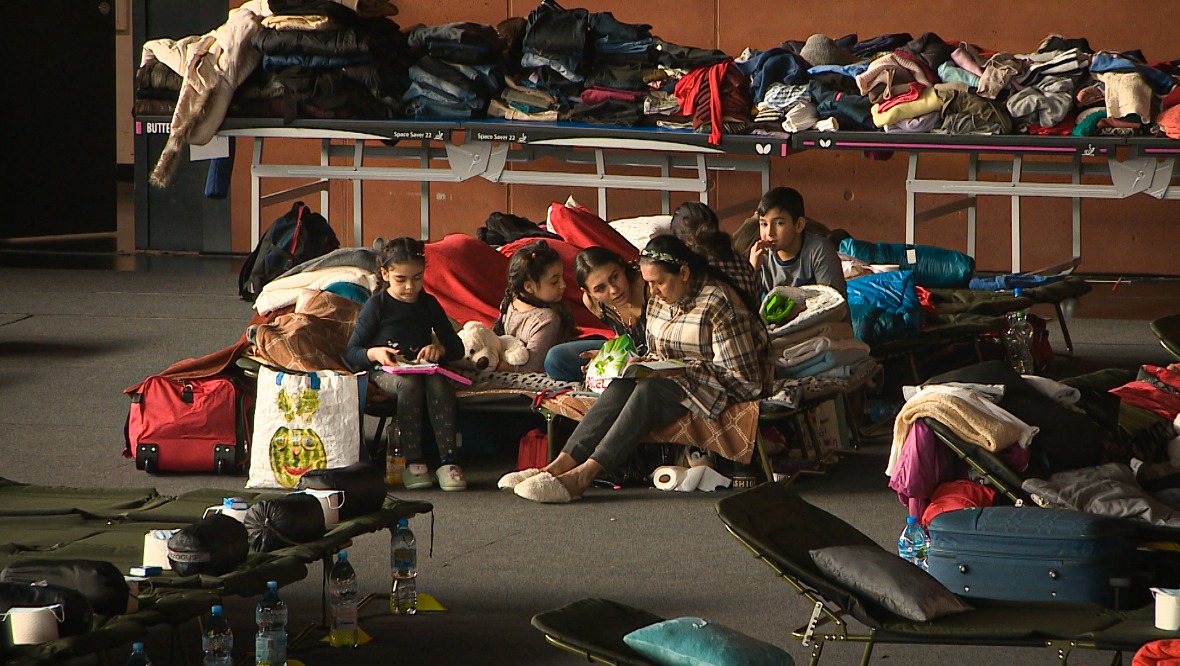 There were grandmothers, women carrying babies. Some had taken their pets with them.
While filming, it was difficult to stop and reflect, but as soon as I got back to the hotel room, I was trying to analyse everything that happened during the day. I can't even imagine what was going through their heads as they crossed the border. Some may have nothing to go back to. Where to go next? Should they start a new life in another European country or will they be able to return home soon? Who to ask for help? Will they ever see their parents, husbands and friends again?
Some refugees looked exhausted, freezing and extremely sad. However, the majority looked like they were not dwelling on their situation. They were just getting on with it, for the sake of their families. That is what we heard from most of them. Their resilience and strength of character was something that really got to me.

As people managed to get to safety, eat warm food and finally some sleep, now safe in the refugee centres, they started to reflect. We saw tears, we saw gratitude and we certainly saw pride and hope.
For me personally, it was most difficult to see children caught up in this situation. Through no fault of their own, no political views nor hate towards anybody, millions of children felt a victim of one man's ambition.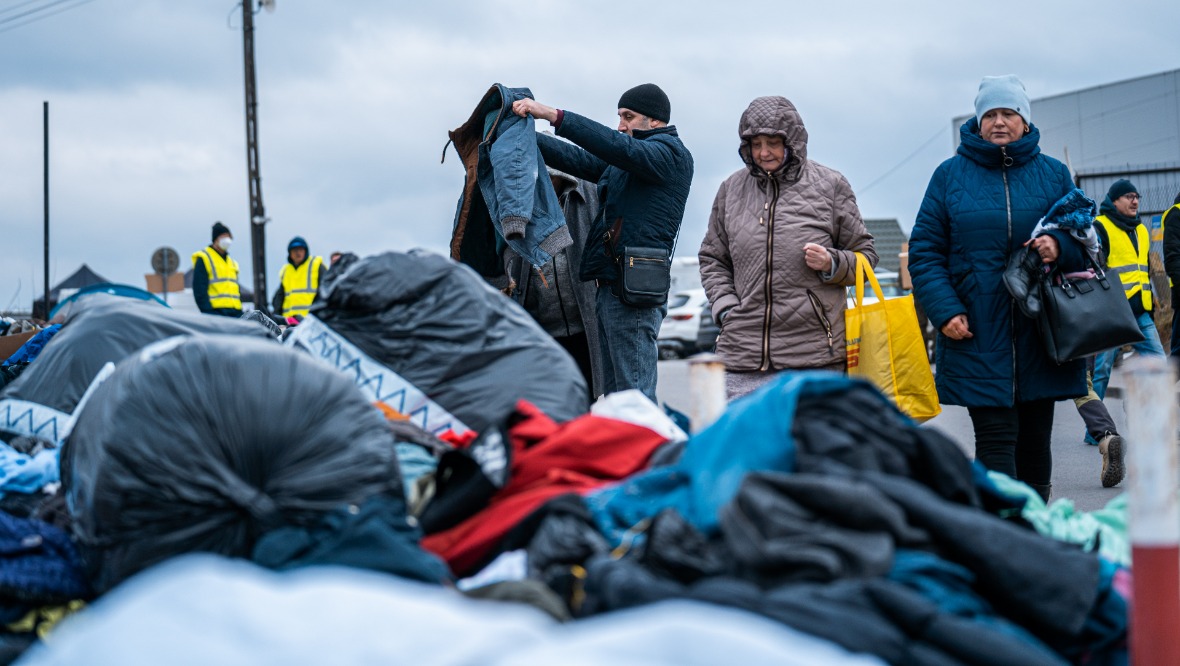 As they crossed the border, volunteers did anything they could to keep them smiling and comfortable. We saw teddy bears and colouring books being handed out and sweets being stashed in pockets. All that just to make them smile and help them adapt to the new situation. All refugee centres had lots of toys and people to play with children. Some kids looked like they were on winter holiday in Poland. Seeing them playing, I thought to myself, 'You have no idea what is really going on, do you? And rightfully so, you shouldn't'.

We met people who travelled from all over the world, to do anything they could to help. I saw the people of Scotland come together to collect things needed on both sides of the border and donate money. I saw people from Europe, other continents and many Polish volunteers, sacrificing their time and resources, just to give refugees a warm meal and a bit of comfort.
Excellent organisation of volunteers and Polish government almost made it look like these people were just passing through on the way to their next holiday destination, not looking for shelter from bullets and bombs flying above their heads.
People took time off work, some were working day shift at their normal job and evening shift at refugee centres, others only slept few hours a night.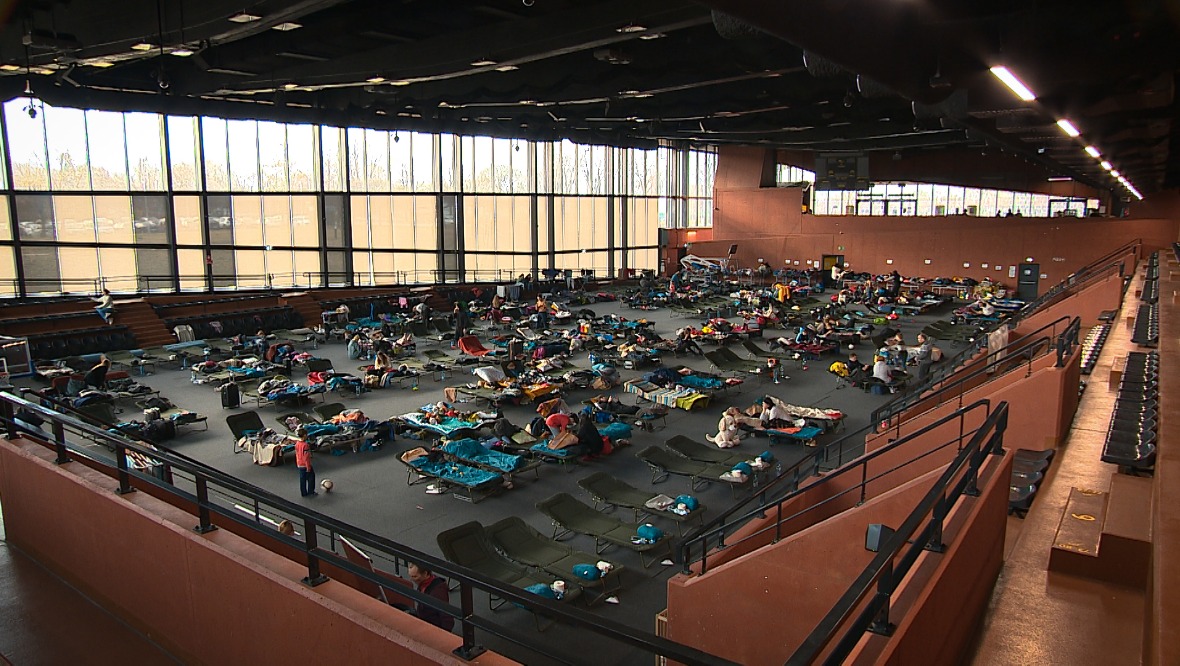 Being born and raised in Warsaw, it really hits home to see images of bombed cities and struggles of war. I certainly never thought I would experience this. I couldn't help think 'this could be me'. And if not me, these could be our friends, our mothers, parents and our children.
There are many more things that come to mind and I probably won't be able to share them, so I'll finish with this thought.
I have been asked if I am proud of our work and what we did over the few days in Poland. It's not pride, but I am glad we did everything we could to show people's stories to the rest of the world.
I am proud of every single person we met and filmed during our trip. I am proud of every single refugee, of their resilience and character, and I am proud of volunteers and everybody else who worked tirelessly to help those facing the darkest hours of their lifetimes.
STV News is now on WhatsApp
Get all the latest news from around the country
Follow STV News
Follow STV News on WhatsApp
Scan the QR code on your mobile device for all the latest news from around the country