Scottish charity Social Bite has opened its first shop outside of the country, complete with a new payment scheme to help feed the homeless community.
The Edinburgh founded charity has opened a new site near Covent Garden, London, which has been named the "epicentre" of homelessness in the UK.
The new shop will operate a "Pay-It-Forward" system, where customers can buy a meal or hot drink in advance for someone who is homeless to redeem later.
Like its sites across Scotland, the coffee shop will employ people from the homeless community to work there full-time.
The homelessness charity, which was founded in 2012, has also revealed plans to open a new city centre coffee shop in Glasgow, and another Social Bite Village, following the success of the Edinburgh Village that launched in 2018.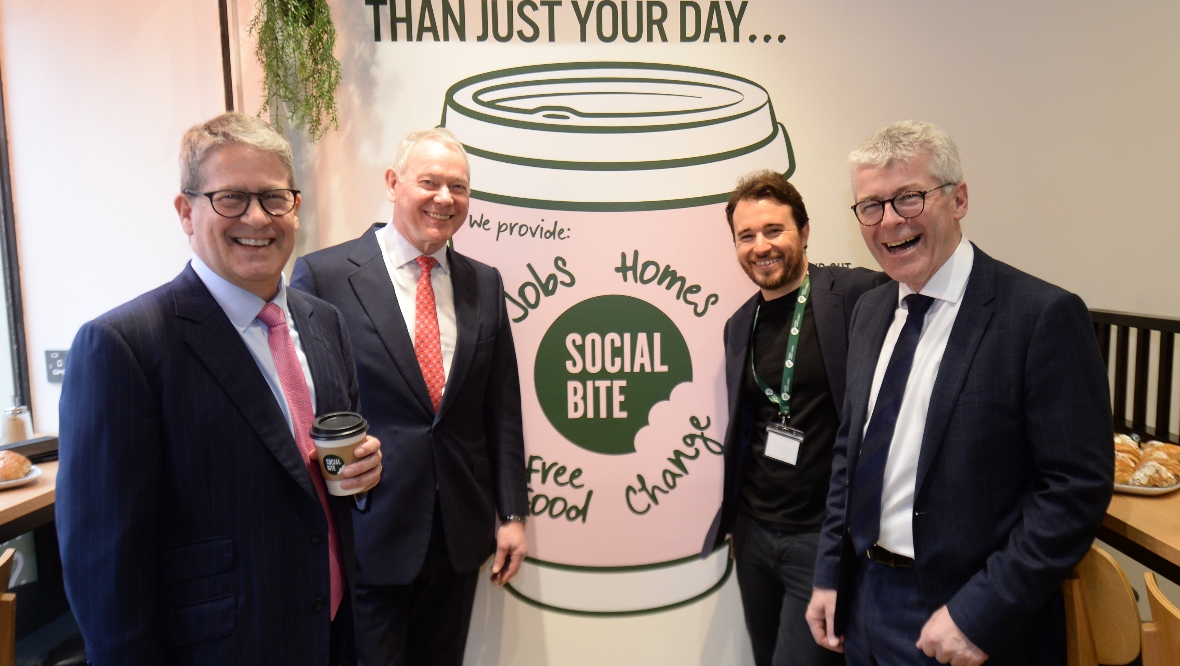 Josh Littlejohn MBE, founder of Social Bite, said: "We are delighted to be able to launch a new coffee shop in central London.
"It's such an incredible milestone for us all here at Social Bite.
"There are many great charities already working in London, but we truly believe that our social impact program is life-changing and provides something unique. Having helped the lives of thousands we are excited to bring this change to the streets of London".
Sir Andrew Cubie CBE, executive chair of Social Bite, said: "My first involvement with homelessness issues was as chair of the Shelter Housing Aid Centre in Edinburgh some 50 years ago, fast forward and it remains one of our deepest societal issues; with its core rooted in poverty and trauma.
"However, the work I have witnessed Social Bite do, previously from a distance and more recently at close proximity, has provided a renewed hope for positive change in our communities.
"This launch into London on Social Bite's tenth anniversary marks the continued commitment and passion for positive change and an end to homelessness through pioneering programmes."
Colin Childs, Social Bite worker said: "It gave me my life back, definitely, because if you are homeless you're not really living.
"You're just existing, aren't you? Getting back into society has made a huge difference.
"Paying bills, just living a normal life.
"So, it's been really, really good.
Mr Littlejohn MBE said: "There's more homeless people within the square mile around the Strand than there is at any other locations throughout the United Kingdom.
"So, we thought it was really fitting place for us to try to open this café in order to hopefully provide a fantastic coffee and food to local commuters and customers, but also to create employment chances for local homeless people."
Musician Matt Willis said: "I love everything about Social Bite. I think it's incredible.
"I think what Josh is up to is so important and I think he's really shining a light on the fact that, you know, something can be done about homelessness and it is achievable."