A search and rescue mission is under way after a sailor, who was due to arrive at his destination a week ago, disappeared.
Duncan Lougee, from Ipswich, set sail from Plymouth as part of the Jester Challenge on June 18.
There has been no contact from him since he departed, and he was due to arrive in Baltimore, Ireland, on June 22.
The Jester Challenge is described as an opportunity for skippers to single-handedly "test their boats and their seagoing mettle in a supportive and non-competitive environment".
HM Coastguard, the Irish Coastguard, police and the RNLI have been searching, and a military aircraft is also involved.
Mr Lougee's boat, the Minke, is a 25ft fibreglass folkboat with a white hull and white sails. Its sail number is FB597.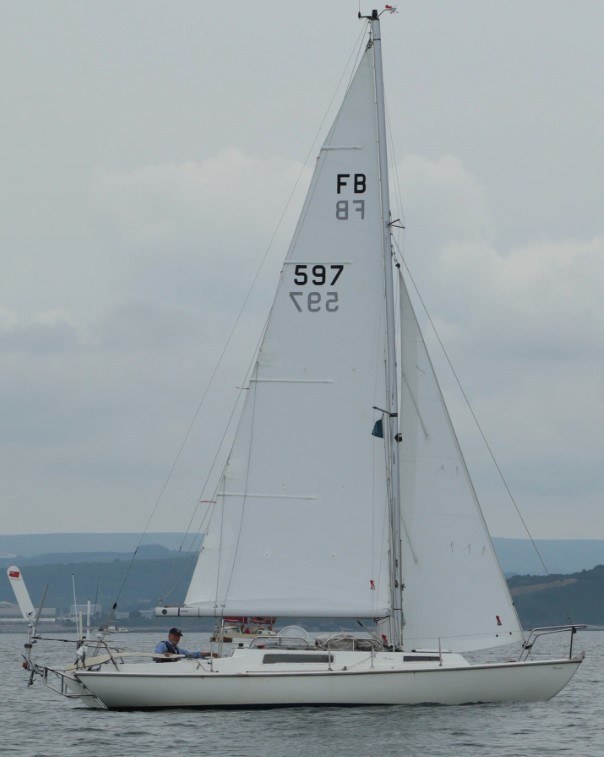 It was last seen near Helford River at 2pm on June 19.
Falmouth Coastguard said Mr Lougee planned to sail the route via the Isles of Scilly, and other vessels are accounted for.
In a statement on its website, the Jester Challenge said the community had been "shocked and numbed" by the disappearance.
It said: "The circumstances of her disappearance would suggest that Minke is still afloat somewhere, although nothing is of course certain, and so we urge all yachtsmen and mariners to keep a good watch out for her, wherever they may be. Any and every clue to her whereabouts is of use.
"The Jester challenge has a large community of followers with 178 skippers having participated in challenges.
"The whole community is shocked and numbed by the disappearance of such an experienced fellow-sailor in such puzzling circumstances, and are hoping and praying that Minke is found as soon as possible."