"Kids have died today… they're still counting casualties."
The city of Kharkiv in northeast Ukraine has been under heavy artillery fire by Russian forces.
Sean Cusick, a Glaswegian stuck there with his wife and her young son, moves between a house and a bunker as air raid sirens wail and explosions can be heard in residential areas nearby.
"There's no possible way of leaving," he told STV News.
"It is far, far too dangerous."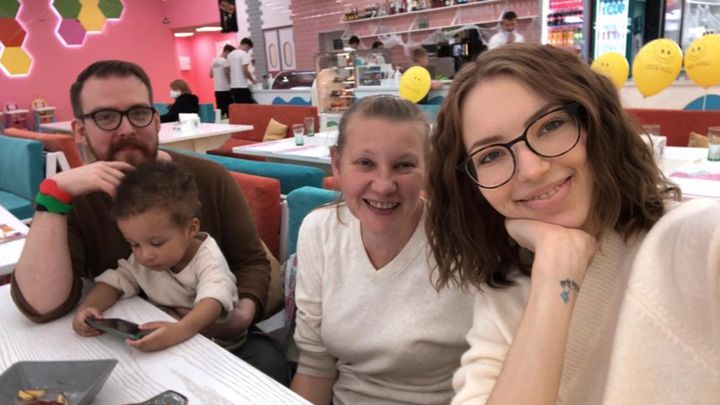 Ukraine has accused Russia of war crimes over the bombardment of Ukraine's second-largest city, which is just 25 miles from the Russian border.
Speaking during a visit to Warsaw, Boris Johnson said the Russian president had decided to "bomb tower blocks, to send missiles into tower blocks, to kill children, as we are seeing in increasing numbers".
"They're focusing on civilian targets," Mr Cusick said. "I think there's over 40 cars been destroyed, don't if there were people in them or not."
Along with his wife Chloe, Mr Cusick has been trying to find a way out but as her ID and passport are being updated to reflect her married name, she has been left without valid identification.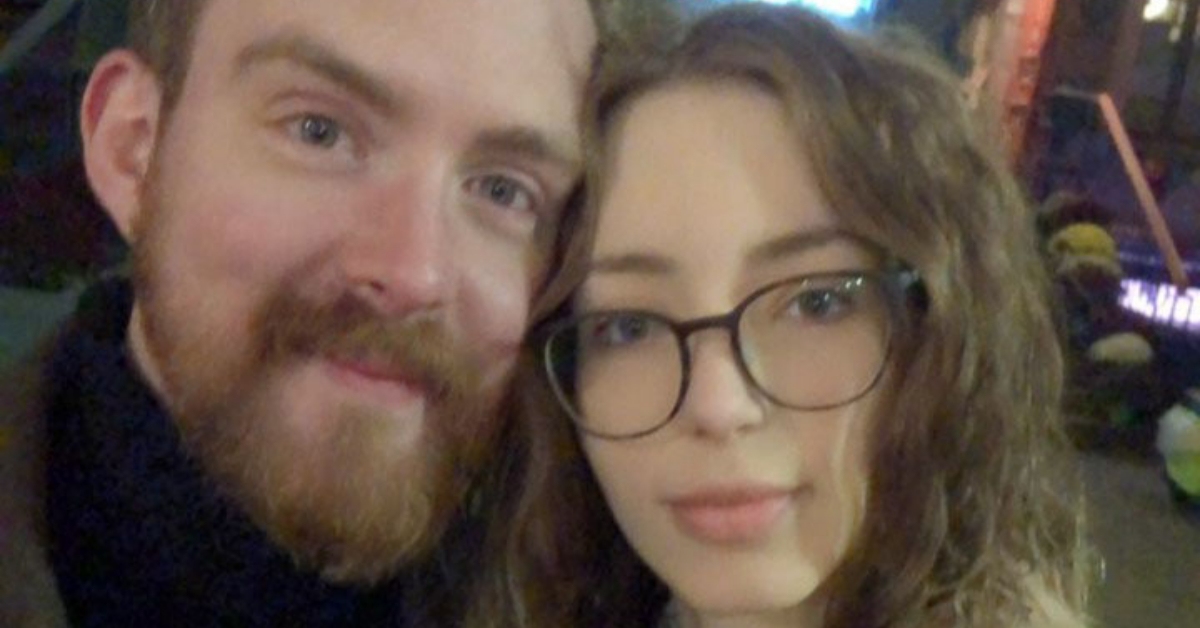 Mr Cusick said Chloe also has a medical condition that requires specialist treatment including blood transfusions.
"There's a train that might leave today," he said, "Getting there is a different matter. Whether we'll be allowed on is a whole other matter.
"I'm very, very tired. I'm sleep deprived. I'm thirsty."
While speaking to STV News, Mr Cusick heard an air raid siren and had to end the call.
On the sixth day of Russia's invasion, artillery fire has stepped up north of the capital Kyiv, and around Kharkiv and the city of Chernihiv.
The centre of Kharkiv, Freedom Square, faced bombardments that Ukrainian President Volodymyr Zelenskyi called "an outright, undisguised terror".
"After that, Russia is a terrorist state," he said, "No one will forgive. No one will forget."
STV News is now on WhatsApp
Get all the latest news from around the country
Follow STV News
Follow STV News on WhatsApp
Scan the QR code on your mobile device for all the latest news from around the country