Scots aid workers have described "apocalyptic" scenes in a Turkish city devastated by a huge earthquake.
A powerful 7.8-magnitude quake hit Turkey and Syria on Monday, leaving more than 21,000 dead and toppling hundreds of buildings in the worst natural disaster to hit the region in a generation.
Major aftershocks or new quakes, including one nearly as strong as the first, continued to rattle the region hours later.
More survivors have been pulled from under the rubble of collapsed buildings – but hopes of finding more people alive are fading.
World Care Foundation organisers Akeel Umar and Shahid Aziz, from Edinburgh, have been delivering essential items to displaced families and supporting emergency crews on the ground.
The pair flew from Beirut to Istanbul before a 16-hour car journey to Gaziantep due to flights being grounded in the region.
Akeel told STV News: "We're physically tired and emotionally shattered. What we're seeing on the ground is not what we expected.
"It's such chaos. It's an apocalyptic scenario."
The pair, along with volunteers, have been delivering food, water, blankets and mattresses to thousands in Gaziantep before heading to Antakya on Wednesday.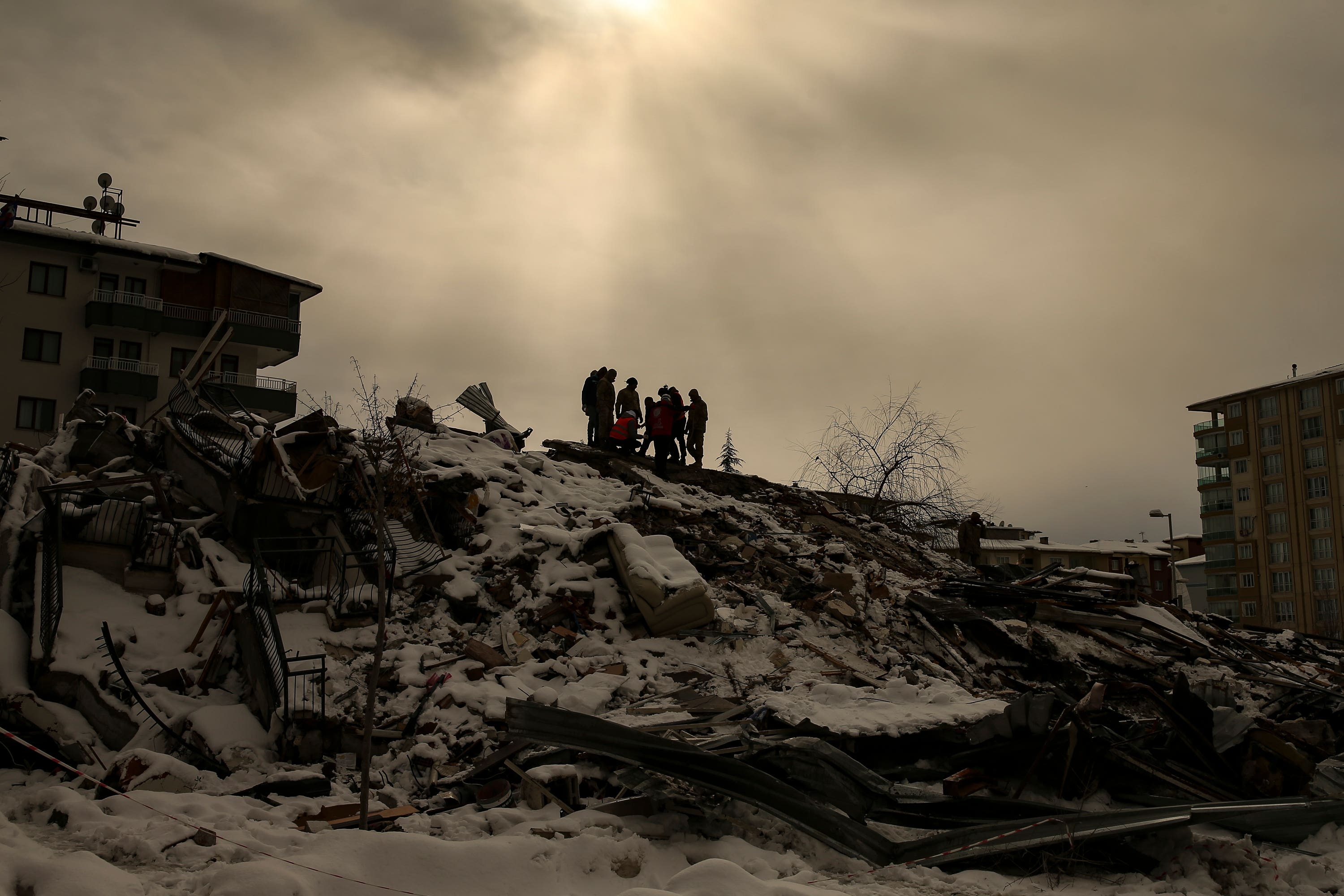 Hundreds of families have been forced to sleep in their cars as it's too unsafe to return to their homes.
The aid workers said desperate people living in Scotland have been in touch asking them to help find relatives trapped in buildings in neighbouring areas.
Akeel said: "We want to help and we would do the same. If you're not following the correct safety procedures, the whole structure can collapse. It's really difficult and we feel so guilty.
"You can't reach certain places even if you want to. The whole infrastructure has been destroyed, roads and railways too."
Shahid added: "There was a family trapped under the rubble and [rescuers] were trying to hear where they where calling from and moving closer to them. They were trying to get to them without it collapsing down.
"Family members were waiting at the side. There were a number of people gathered but there was silence. It was surreal."
Back in Scotland, the relief effort is continuing as communities rally to help people in Turkey and Syria.
Aberdeen's Turkish Centre started accepting donations and plans to send a van load of essentials across to the affected areas.
Mustafa Kahraman from the centre said: "We can support them as much as we can. If we can get clothes, blankets, heated blankets – those sort of things – then we can help a child and we can send more support."
Volunteers such as Huseyn Cabuk know supplies may end up helping someone they know.
He said: "My uncle lives in Gazientep – I think they're okay health wise – but their house is collapsed. I tried to phone them but their houses are all cracked – they can't go inside."
The Scottish Government is contributing £500,000 to help with aid efforts in the aftermath of the earthquake in Turkey and Syria.
Nicola Sturgeon confirmed members of the emergency services in Scotland have already been dispatched to help with the search and rescue operation.
With the quake having caused a "huge amount of damage and a significant loss of life", Sturgeon also urged Scots to donate cash to help with the relief effort if possible.
STV News is now on WhatsApp
Get all the latest news from around the country
Follow STV News
Follow STV News on WhatsApp
Scan the QR code on your mobile device for all the latest news from around the country