Santander is removing its flagship 123 current account from sale after more than a decade, as it launches a new current account offering cashback and other perks.
The new Edge Up current account offers 1% cashback (up to £15 a month) on selected monthly bills paid by direct debit, including council tax, water, gas, electricity, phone, mobile, and paid TV subscriptions.
An additional 1% cashback on essential spending (up to £15 per month) is also being offered on essential debit card spending at supermarkets and on travel.
To receive £30 monthly cashback, customers would need to spend at least £1,500 a month on eligible essential debit card spending and at least £1,500 a month on eligible monthly bills paid by direct debit.
Santander said that with the introduction of its new offering, its existing 123, Select, and Private current accounts are being removed from sale from Tuesday.
Its customers who already have a 123, Select, or Private Current Account now have a choice over whether they would like to keep their existing account or transfer to an Edge Up account.
Those choosing to transfer can keep all their existing details, including their account number and sort code, Santander said.
Santander's 123 account launched in the UK back in 2012 and it was praised for the innovative way in which it offered customers both cashback on household bills and interest on in-credit balances.
However, the perks on the account became less generous in the era of ultra-low interest rates. Santander has recently increased its in-credit interest rate, as rates have risen once more.
The 123 Student and 123 Mini accounts will remain on sale.
Santander's 123 account pays up to 3% on selected household bills, capped at a maximum of £15 per month, as well as offering 2% interest on balances up to £20,000.
The bank said its new Edge Up account will offer customers 3.5% interest on balances up to £25,000.
Customers can benefit from fee-free debit card purchases and cash withdrawals abroad and fee-free international bank transfers, Santander said.
The new Edge Up account carries a £5 monthly fee, while the 123 account has a £4 monthly fee.
Edge Up customers will also have access to Santander Boosts, which offers customers cashback, vouchers, discounts, prize draws, and giveaways tailored to their individual interests.
People can sign up for the account online, over phone, or in branch.
To benefit from the cashback and interest features on the Edge Up account, people must pay in a minimum of £1,500 a month and set up two direct debits from the account.
With the 123 account, people must pay in at least £500 a month and have two direct debits.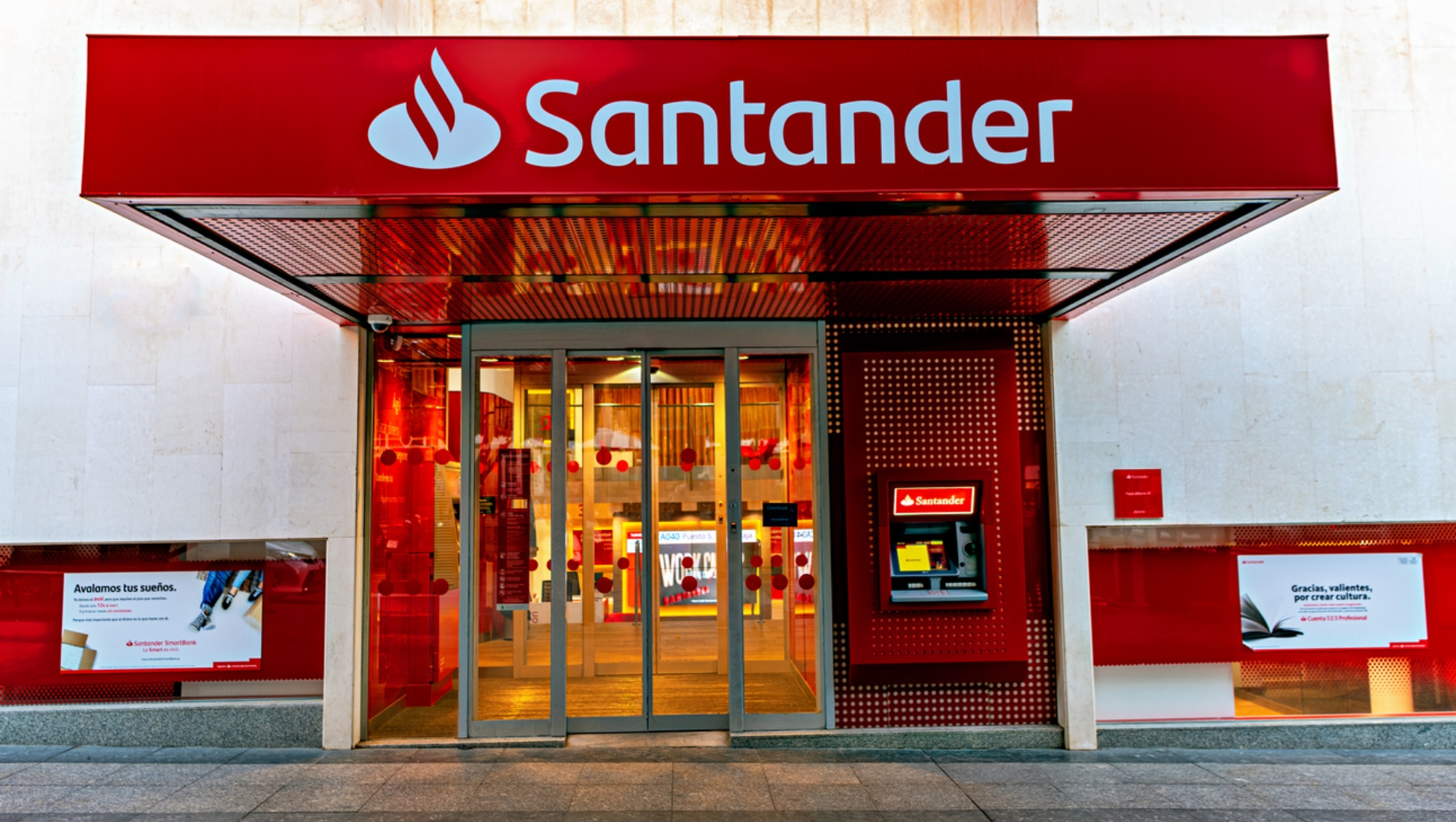 Santander said an online calculator is being made available, to help customers decide which of its current accounts is best for them.
Andrea Melville, director for personal current accounts and savings, Santander UK, said: "We know many people are experiencing financial pressures at the moment with the increased cost of the weekly food shop, high energy costs, and other bills going up.
"Our new Edge Up Current Account is all about making it easier for our customers to make the most of their everyday spending and help them make their finances stretch a little bit further.
"We have a strong history of providing our customers with innovative accounts and we are pleased to be able to continue this with our new Edge Up current account."
Holders of the Santander Edge Current Account, which launched last November, will also benefit from no fees on debit card use aboard from Tuesday.
The bank is also launching a new Private Current Account, offering customers the Edge Up features, alongside a personal private banking contact.
Rachel Springall, a spokeswoman for Moneyfactscompare.co.uk, said: "Customers hoping to make their bank account work harder for them may be excited by the latest proposition from Santander.
"For a £5 monthly fee, customers can earn an attractive sum of cashback on selected monthly bills and each time they spend, and they can also earn a competitive rate of interest on their in-credit balance.
"Customers can also save on fees when they use their debit card outside of the UK as the Edge Up account does not charge for debit card purchases or cash withdrawals abroad.
"Overall, it's a package that may suit customers who use their primary account for both their regular bills and daily spending, but it's important they ensure they are earning enough off the account so they can cover the monthly account fee.
"As with any deal, benefits are great to have included so long as they are used, and customers must pay in a minimum of £1,500 a month and set up two direct debits to benefit from the cashback and credit interest offer.
"As with any deal, its vital bank customers compare this package to the wider market to ensure it meets their individual needs."