Supermarket chain Sainsbury's has placed leaflets across its stores defending new eco-friendly packaging on its beef mince, amid scathing reviews by customers comparing it to "dog food".
The grocer announced in February that it was the UK's first retailer to vacuum pack all beef mince, "saving 450 tonnes of plastic each year".
It removed the traditional plastic tray packaging across its entire range of mince, and replaced it with a vac-pack alternative – which is supposed to maintain freshness by removing all oxygen.
However, the vac-pack film covering the mince is non-recyclable.
As opposed to being widely welcomed, the change appears to have backfired – leading to hundreds of scathing online reviews by customers.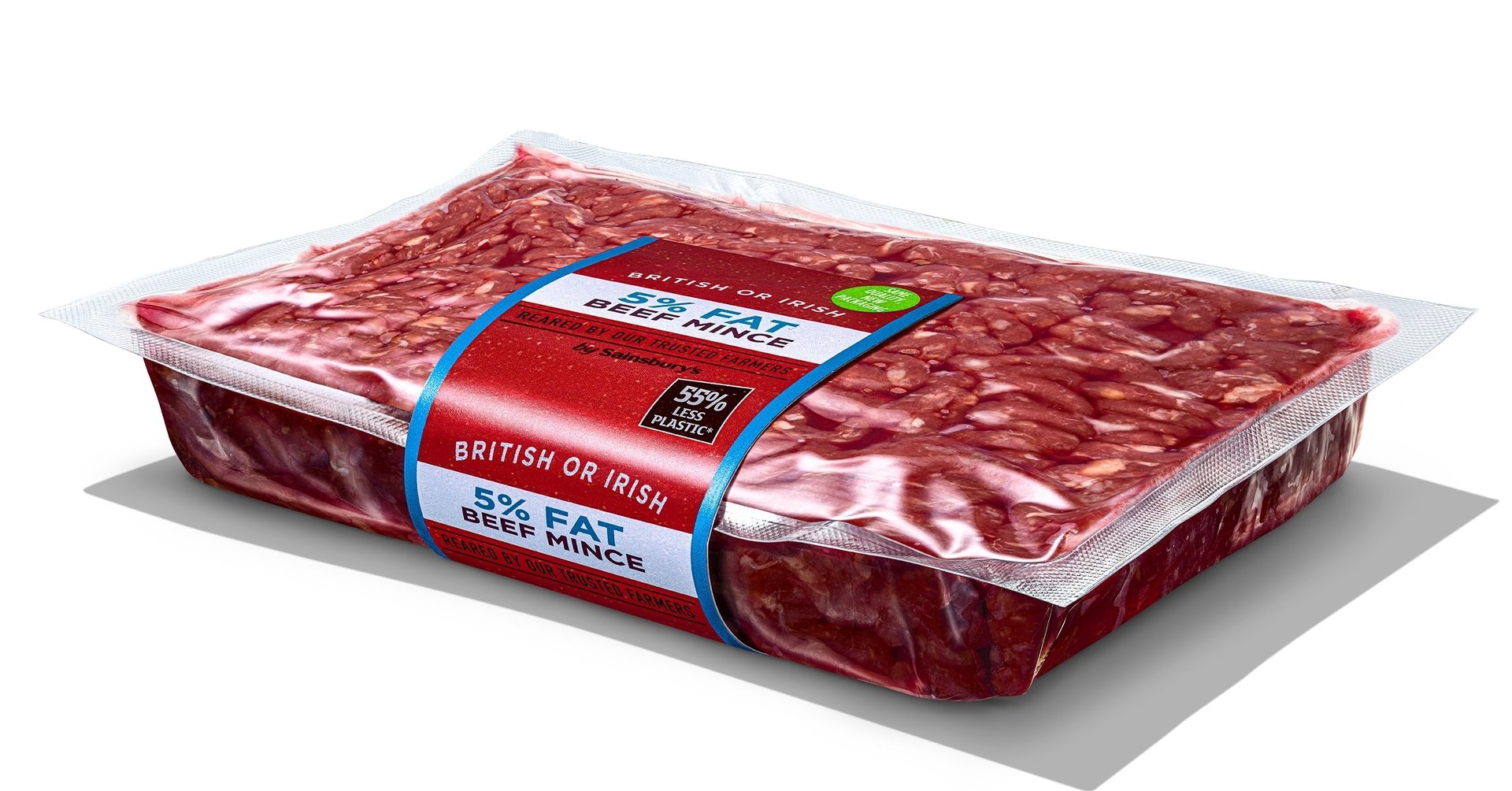 "The new packaging on the minced beef makes it look like dog food and is very unappealing," customer Seri Al-Najjar wrote on the retailer's Facebook page.
Another consumer, Bee Wardle, complained the packaging was "awful and unappetizing".
She wrote: "It is not easy to break the mince up whilst browning – takes a while!
"The old packages were better, you could recycle the washed tray and throw away tiny piece of film cover – it's very sneaky of you to put 'not recyclable' on the inside of the new package! Definitely not good for the environment."
The grocer has defended its packaging by placing leaflets throughout its stores, telling customers about the "new packaging, same quality product".
They read: "Our minced beef is as good as it's always been. And now, it's packaged with 55% less plastic. That's helping save over 450 tonnes a year."
Reviews on the grocer's website accused the packaging of looking "absolutely disgusting", and complained the tight packing means the meat takes "longer to cook".
Steve Dresser, the boss of retail consultancy Grocery Insight, said of the mince debacle: "It's fair to say the change has not been well received, at all.
"While sustainability is important for customers, it's a very fine balance. This looks like a simple move that doesn't require the customers to do anything differently.
"But the packaging appears to have negatively affected the product quality which is clearly something that's impacted customers."
He added it was a "strange decision" to not use recyclable materials, "given that one would presume a change like this would mean the packaging could be recycled".
The move is the latest in a string of changes made by the retailer to halve its use of own-brand plastic packaging by 2025.
It removed plastic bags for loose fruit, vegetables and bakery items, as well as all black plastic from chilled ready meals in 2019.
More recently, Sainsbury's also removed single-use plastic lids across its own-brand yoghurt, crème fraiche, sour cream, cream, cottage cheese, custard and dip pots.
STV News is now on WhatsApp
Get all the latest news from around the country
Follow STV News
Follow STV News on WhatsApp
Scan the QR code on your mobile device for all the latest news from around the country