A blaze burning on the Greek island of Rhodes for the fifth day has forced authorities to order an evacuation of four locations, including two seaside resorts.
In previous days the wildfire was confined to the island's mountainous centre, but aided by winds, very high temperatures and dry conditions, it spread on Saturday towards the coast on the island's central-eastern side.
Local media reported the fires had reached three hotels, which had already been evacuated.
Fire Service spokesman Yannis Artopios said on Saturday afternoon that residents of four localities were sent SMS messages to evacuate – in two places they were told to move to the north east and in two others to the south west.
Mr Artopios said that more than 200 firefighters and 40 fire engines were operating on the ground, assisted by three planes and five helicopters.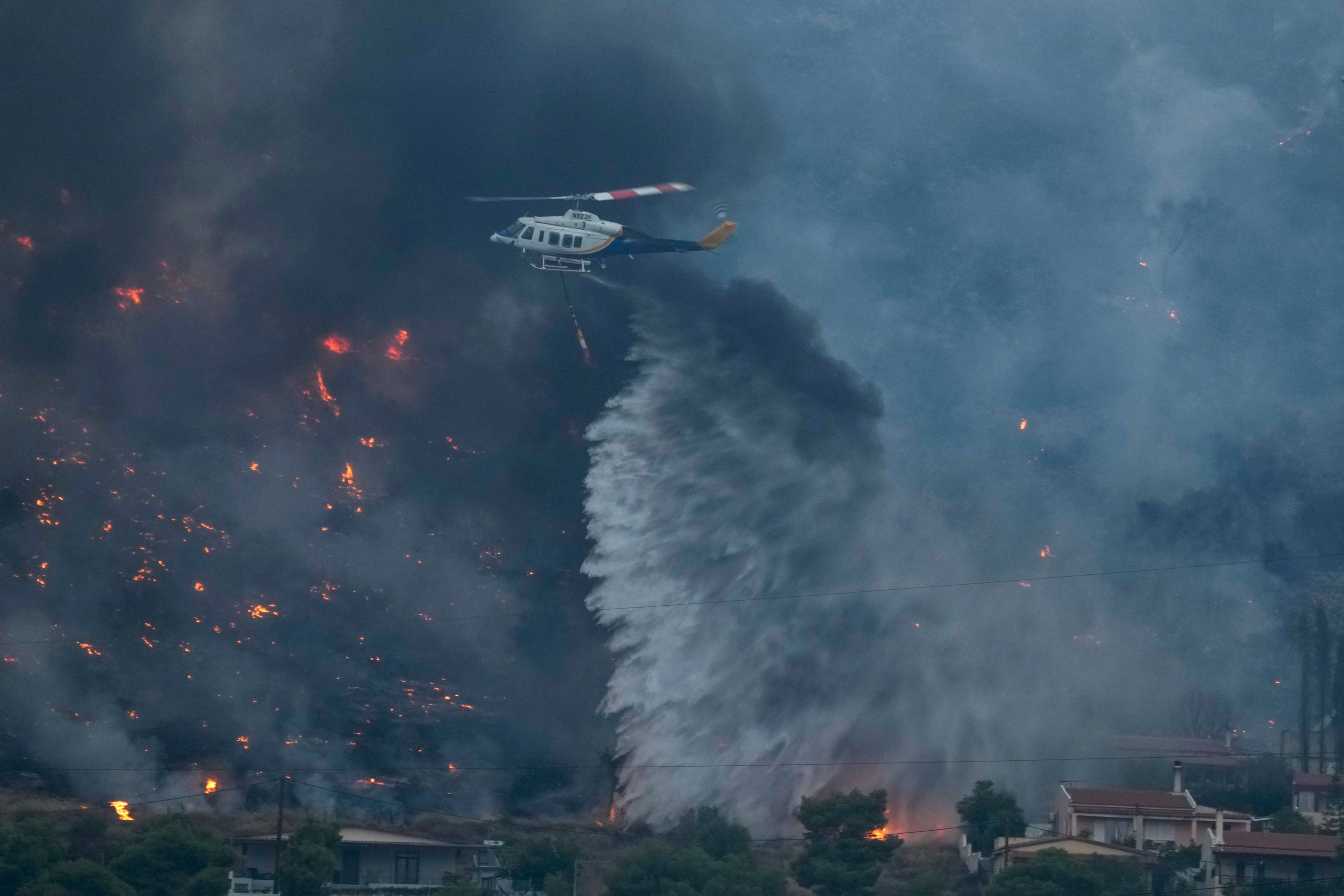 The force includes 31 firefighters from Slovakia, with five fire engines.
The main front of the fire is a triangle, with two of its points near the sea and one in the mountains.
On maps, each side of the triangle appears more than six miles long.
Three coast guard vessels, plus one from the army, were evacuating people from two beaches.
Twenty private boats were assisting and the Greek navy was sending a vessel.
The blaze in Rhodes was just one, the most dangerous, of several active across Greece, Mr Artopios said.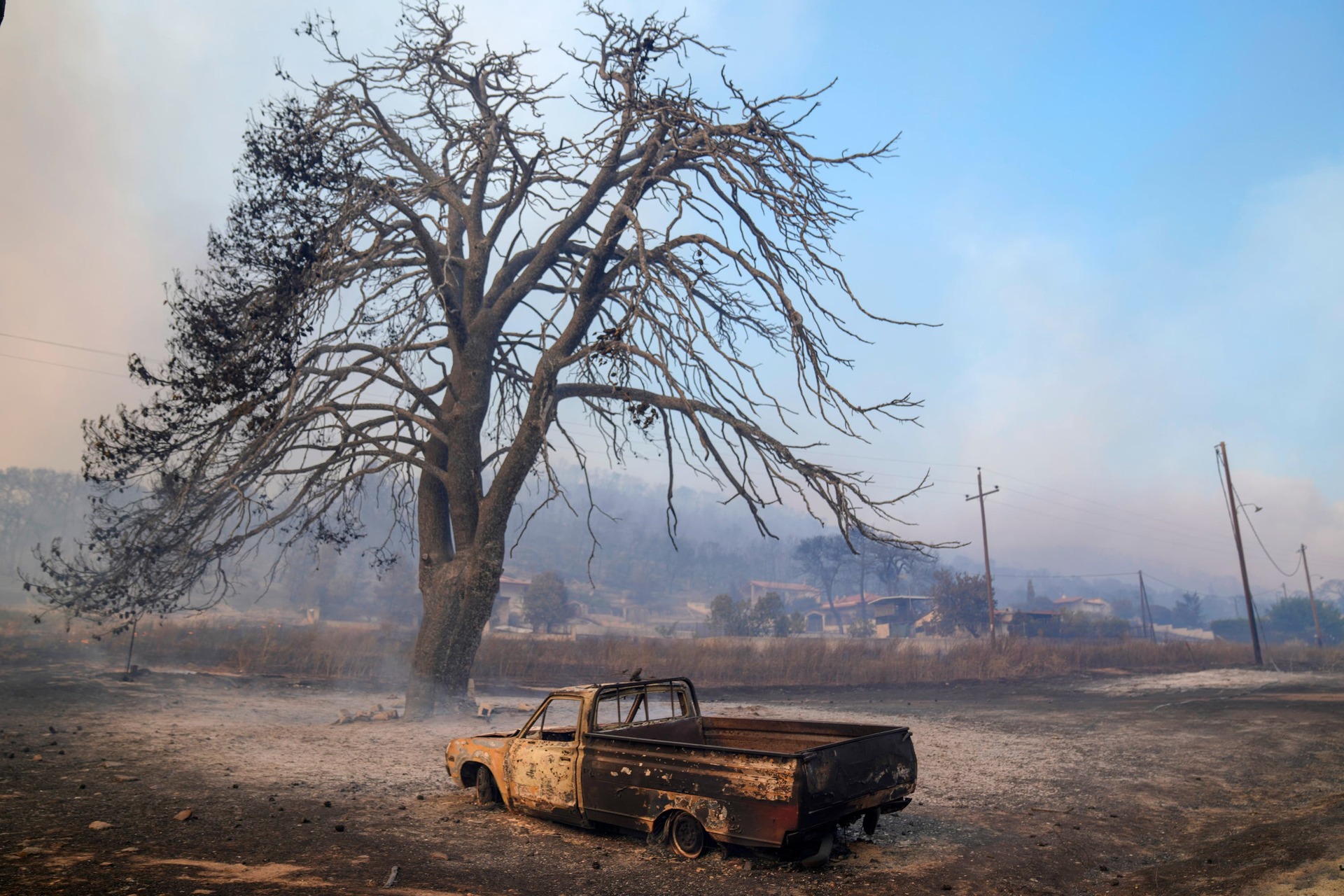 The fire north west of Athens and one near Sparta were subsiding, he said, although the conditions, including temperatures set to reach 45C on Sunday and low humidity (below 15%), mean the danger is not over and more wildfires might break out.
The Fire Service has designated almost the whole eastern part of the mainland, plus the islands of Evia and Rhodes, as well as large swathes of the south west, as category five, the highest for the risk of fire outbreaks on Sunday.
There will be a brief respite in the heatwave on Monday, but it will resume on Tuesday and could last until at least Friday, meteorologists have said.
Firefighting forces from eight EU countries are either operating or due to arrive soon, Mr Artopios said.
Israel, Jordan and Turkey have also sent reinforcements, mostly aerial equipment.