Prince Charles has read the Queen's Speech on the monarch's behalf for the first time, after the 96-year-old pulled out of the ceremonial opening of Parliament due to mobility problems.
Prince William accompanied his father after the Queen granted special permission to the second in line to the throne.
Charles, 73, took on the head of state's major constitutional duty, making it the first time the Queen has not taken part in nearly 60 years.
The Prince of Wales said the Government's priority is to "grow and strengthen the economy and help ease the cost of living for families".
"My Government will level up opportunity in all parts of the country and support more people into work," he said.
Delivering the Queen's Speech, he promised that in "challenging times" the Government would continue to support the people of Ukraine.
Standing in for the Queen, Charles told Parliament: "Her Majesty's Government will drive economic growth to improve living standards and fund sustainable investment in public services.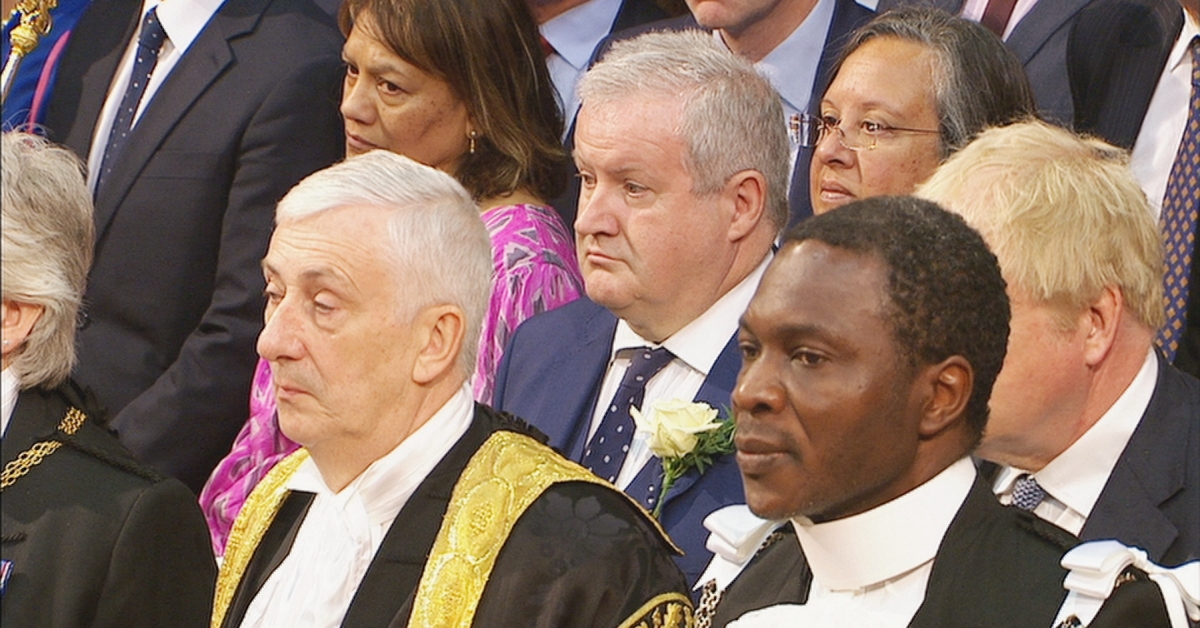 "This will be underpinned by a responsible approach to the public finances, reducing debt while reforming and cutting taxes.
"Her Majesty's ministers will support the Bank of England to return inflation to its target."
The speech itself lasted nine minutes – starting at 11.34am and ending at 11.43am.
The Commons will resume at 2.30pm to debate the speech.