Police investigating the disappearance of Nicola Bulley have faced criticism by MPs and campaigners after revealing to the public that she suffered issues with alcohol and the menopause.
The Labour MP for Walthamstow Stella Creasy has been among the voices to raise concerns and branded the move "deeply troubling".
She called for Lancashire Police to make it clear why the information is relevant to the search for the 45-year-old, who went missing while on a dog walk by the River Wyre.
Officers released a statement revealing the missing mother-of-two, who has not been seen since January 27, suffered "some significant issues with alcohol" in the past which had "resurfaced".
During a press conference on Wednesday morning, detective superintendent Rebecca Smith, the lead investigator for Lancashire Police in the case, revealed that Ms Bulley had "individual vulnerabilities" that put her in the highest risk category, meaning there was a risk of her coming to serious harm.
The force later said it felt it was "important to clarify" what was meant about Ms Bulley's vulnerabilities to "avoid further speculation and misinterpretation".
Lancashire Police said: "Sadly, it is clear from speaking to Paul and the family that Nicola had in the past suffered with some significant issues with alcohol which were brought on by her ongoing struggles with the menopause and that these struggles had resurfaced over recent months. This caused some real challenges for Paul and the family."
Last month, on January 10, police officers and health professionals were called to a concern for welfare at her home.
No arrests were made in relation to the incident however it is being investigated.
The spokesperson concluded: "We have explained to Nicola's family why we have released this further information and we would ask that their privacy is respected at this difficult time."
Following the information being released to the public, Creasy tweeted: "The decision to disclose this level of detail on a missing person's private life, with no evidence that this is assisting in finding her, is deeply troubling. The police need to be much clearer as to why any of this helps find Nicola Bulley or support this investigation."
The concerns were echoed by Conservative MP Alicia Kearns who said: "I am deeply uncomfortable with the police releasing Nicola Bulley's so-called "vulnerabilities" on menopause and alcohol.
"I struggle to ascertain how this will assist police in their search and investigations.
"I do see how it would assist those wishing to victim-blame or diminish."
Zoë Billingham, a former inspector of constabulary, said: "I'm deeply troubled that such sensitive information has been released by the force at this stage. I have to wonder if some in Lancashire Police are placing the protection of their reputation above their focus on finding Nicola."
The view was also raised by Silkie Carlo, the director of privacy campaign Big Brother Watch, who said: "Lancashire Police broadcasting missing Nicola Bulley's health issues and hormone status to the world is a *serious* invasion of her privacy with no obvious benefits for the investigation. A shocking decision when the police's treatment of women is rightly in the spotlight."
She added: "It's not at all clear how the police are justifying this disclosure, which seems to be aimed at shoring up public support for Lancashire Police's own forgone conclusions. The ramifications of this invasion of medical privacy could be really serious, including for Nicola's safety."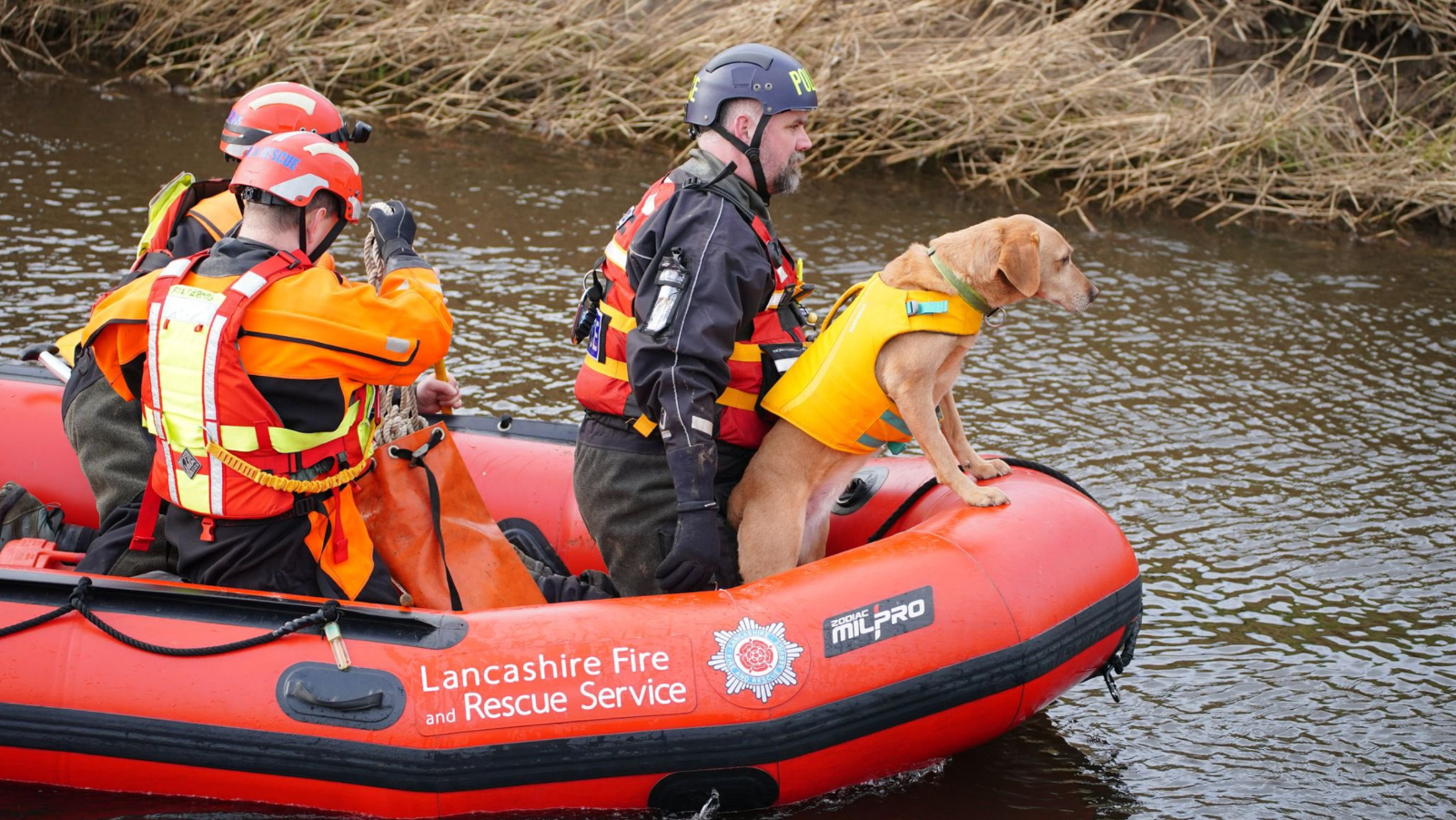 Shadow home secretary Yvette Cooper stopped short of criticising the police decision but admitted she had concerns about the release of such details, calling it "very unusual".
She said: "I do have a lot of questions and concerns about that.
"I would want to speak directly to Lancashire Police about their reasons for doing so before commenting further, because I know there can be complicated reasons for police decisions."
Underwater search expert Peter Faulding, who was helping to find her, said his team was not passed the information from police, which he says would "have changed search strategy".
Former chief crown prosecutor for the North West, Nazir Afzal, said the statement "should not have been issued" as it gives "fuel to the victim blamers, armchair sleuths & conspiracy theorists".
Ms Bulley was last seen at 9.10am taking her usual route with her springer spaniel Willow, alongside the River Wyre.
Her phone, still connected to a work call for her job as a mortgage adviser, was found just over 20 minutes later on a bench overlooking the riverbank, with her dog running loose.
Since she vanished, huge public and media interest has resulted in what police described as "false information, accusations and rumours" and an "unprecedented" search of both the River Wyre, downstream to Morecambe Bay and miles of neighbouring farmland.
STV News is now on WhatsApp
Get all the latest news from around the country
Follow STV News
Follow STV News on WhatsApp
Scan the QR code on your mobile device for all the latest news from around the country