A towering construction crane caught fire high above the west side of Manhattan in New York City on Wednesday morning.
It then lost its long arm, which smashed against a nearby building, dangled hundreds of feet above the street, and then plummeted to the pavement below as people ran for their lives.
Four people suffered minor injuries in the incident, which happened just before 8am local time, but no-one was killed, according to New York City Mayor Eric Adams.
"As you can see from the debris on the street, this could have been much worse," the Democrat said, noting that at that time in the morning the street is often filled with pedestrians, cars and buses.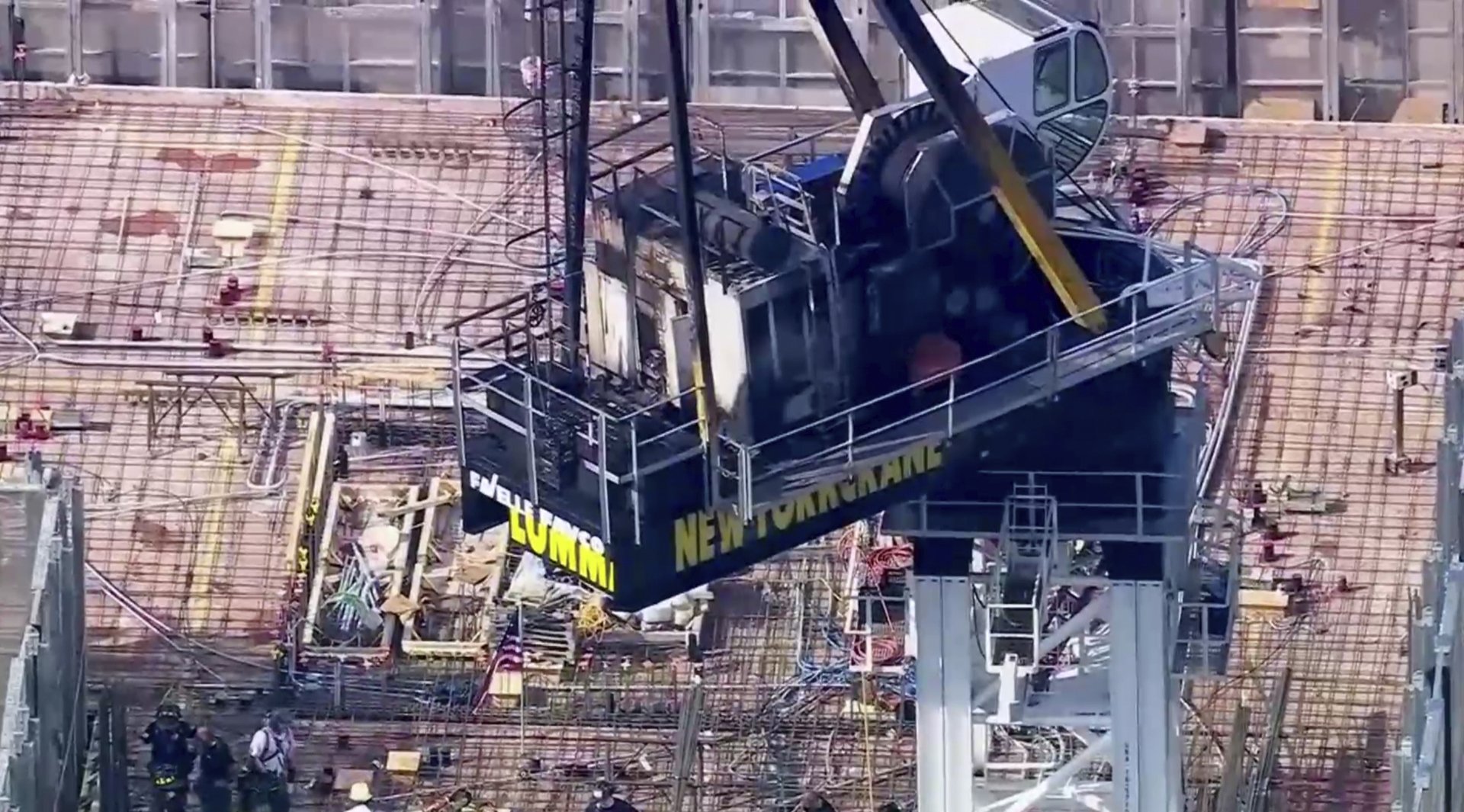 The fire on top of a 54-storey building above 10th Avenue at 41st Street was first reported at around 7.25am.
Photos and videos posted on social media showed flames bursting from the cab of the crane.
The crane's arm, which was carrying a 16-ton load, snapped off after the fire had been burning for a period of time.
The person operating the crane tried to put out the blaze but then had to flee to safety as it spread, according to Fire Department First Deputy Commissioner Joseph Pfeifer.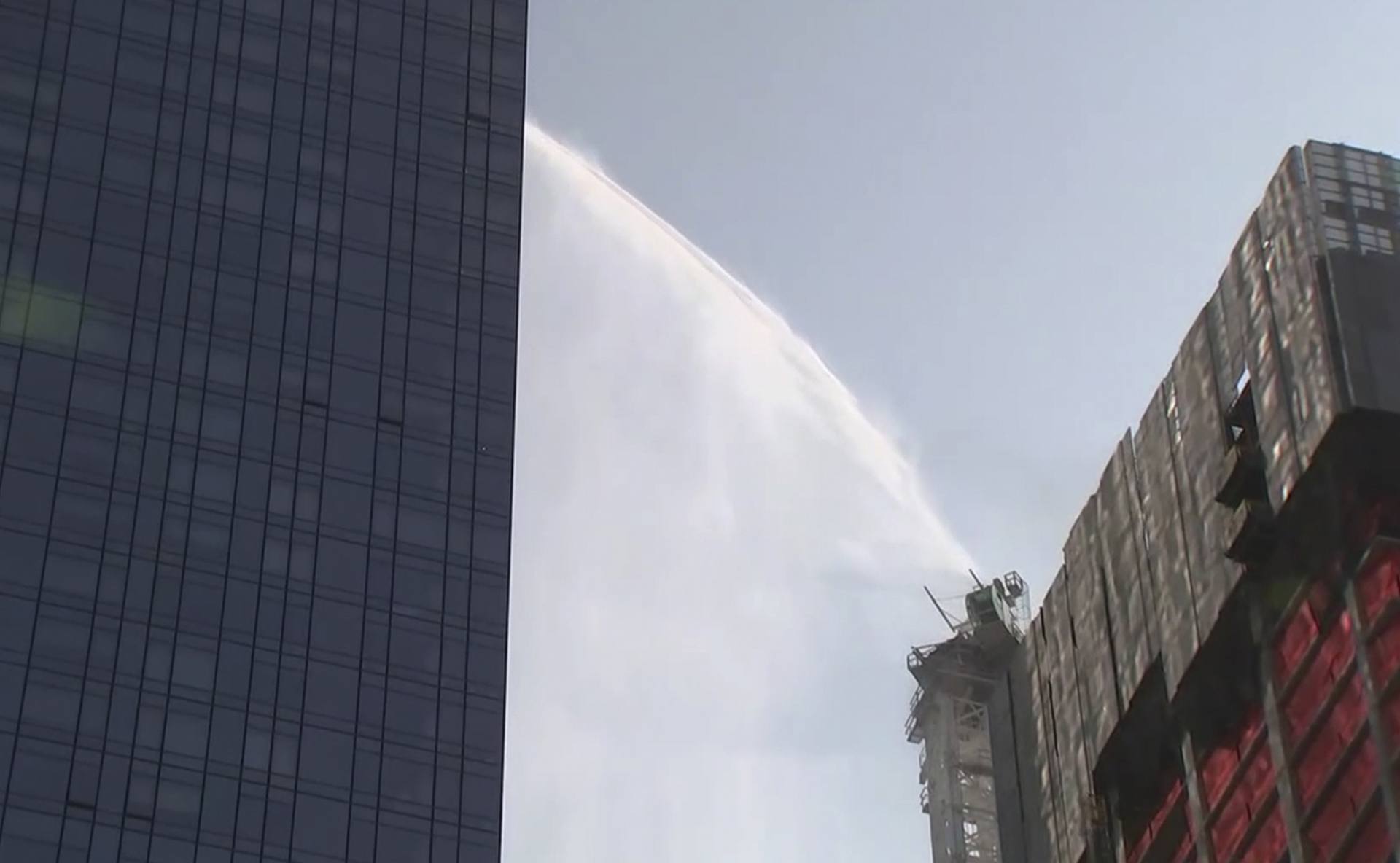 Firefighters stationed on the roof deck of another building used hoses to battle the flames as surrounding streets were closed to traffic.
The cause of the fire is being investigated.
The location is near the Port Authority Bus Terminal and an entrance to the Lincoln Tunnel, which carries traffic to and from New Jersey under the Hudson River.