New York City is open for business and Scottish tourists are back in town.
After travel disruption and uncertainty during the Covid pandemic lockdowns, direct flights from Scotland to New York have resumed with the return of United Airlines' service from Edinburgh to Newark this week.
The city was the epicentre of the Covid-19 outbreak in the USA and Scots living here say although the city is recovering it is still bruised.
Alan Heron works in hospitality, an industry hit hard by the pandemic, he said: "We had to get some loans just to pay the rent because we were getting no relief on that.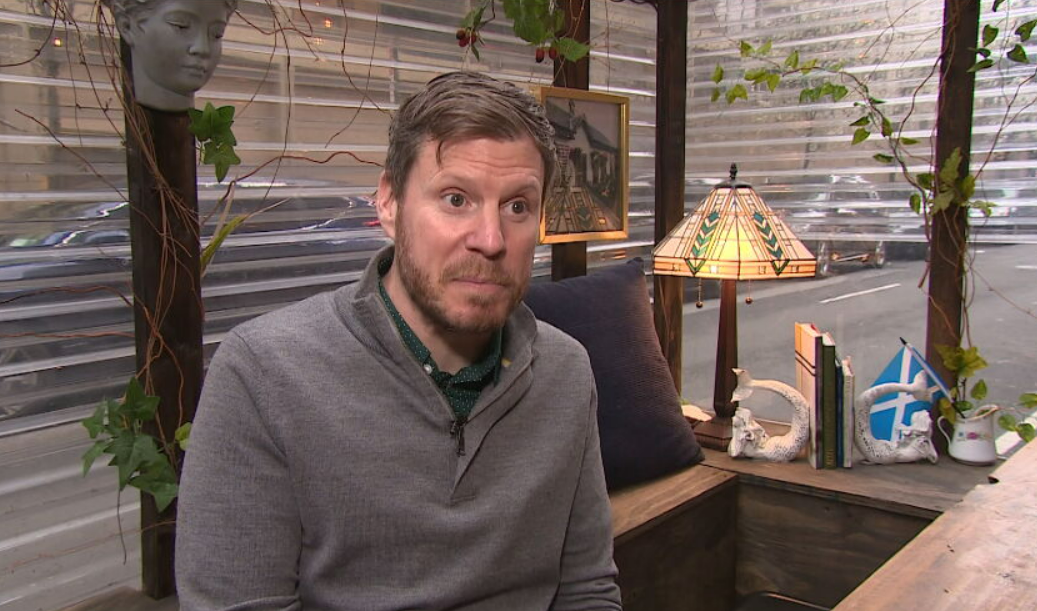 "We are still facing the challenges but we have worked really hard to get into a position where we feel like there is light at the end of the tunnel."
Like bars in Scotland, Alan created an outdoor seating area to comply with Covid restrictions.
It's modelled on a Highland Bothy and has allowed them to boost trade, and similar set ups can be seen all over New York City.
"There were alot of places that went out business that were maybe on the edge anyway and the restricitons were the final nail in the coffin. There's a different energy in the city now."
Scottish musician Jamie McGeechan moved from Ayr to Missouri just before the pandemic hit.
He had to make the transition from live to online gigs but is glad to see music and tours returning.
He said: "It's been really tough.
"I'm someone that feeds off the energy from an audience so the online thing was pretty difficult, the return of in person gigs is great, that's the thing that makes me happy is to sing."
He sill misses home but has found great comfort in the American Scottish community and wider diaspora.
"It's a long way from Ayr and a long way from a good fish supper but there's such a passionate Scottish community here in the US that I've connected with over the past two years and that has been a great way to feel at home."
This week marks the return of New York City's Tartan Week for the first time in two years and the NYC Tourism Board say it marks a turning point in the city's Covid recovery and is a key time for tourism: "It was really desolate, it was a ghost town."
Christopher Heywood from NYC and Company told STV News, "NYC was the epicentre of Covid and now we are arguably one of the safest places to be.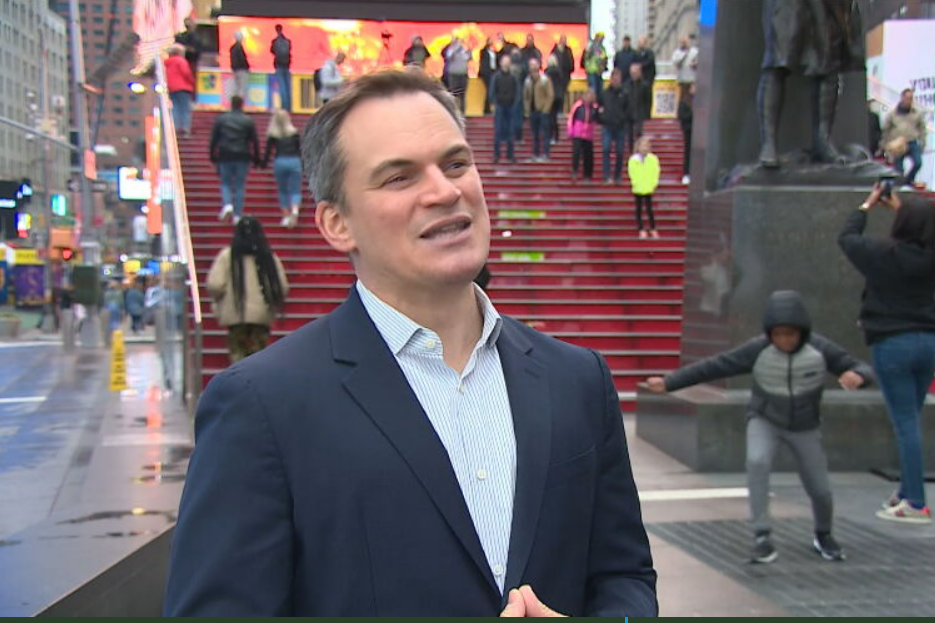 "We are really eager to get back to the levels we were at before the pandemic and start to rebuild this very important economic engine of tourism. People wanted to write our obituary but we didn't let them.
"It showed the grit and resilience of NYC that only this city could display. NYC is still here, and it will come back."
This week marks Tartan Week which showcases the best of Scottish heritage and culture and thousands come from all over the world to celebrate.
It culminates in the Tartan Day Parade this Saturday, 9th of April.
National Tartan Day was declared by the U.S. Senate in 1998 to officially recognise the "outstanding achievements and contributions made by Scottish Americans to the United States.