A one-minute silence has been held across the UK in memory of the Queen.
Big Ben struck once to mark the start of a moment of reflection at 8pm on Sunday.
The silence was observed by members of the public throughout the country.
A number of locally arranged community events and vigils were also held.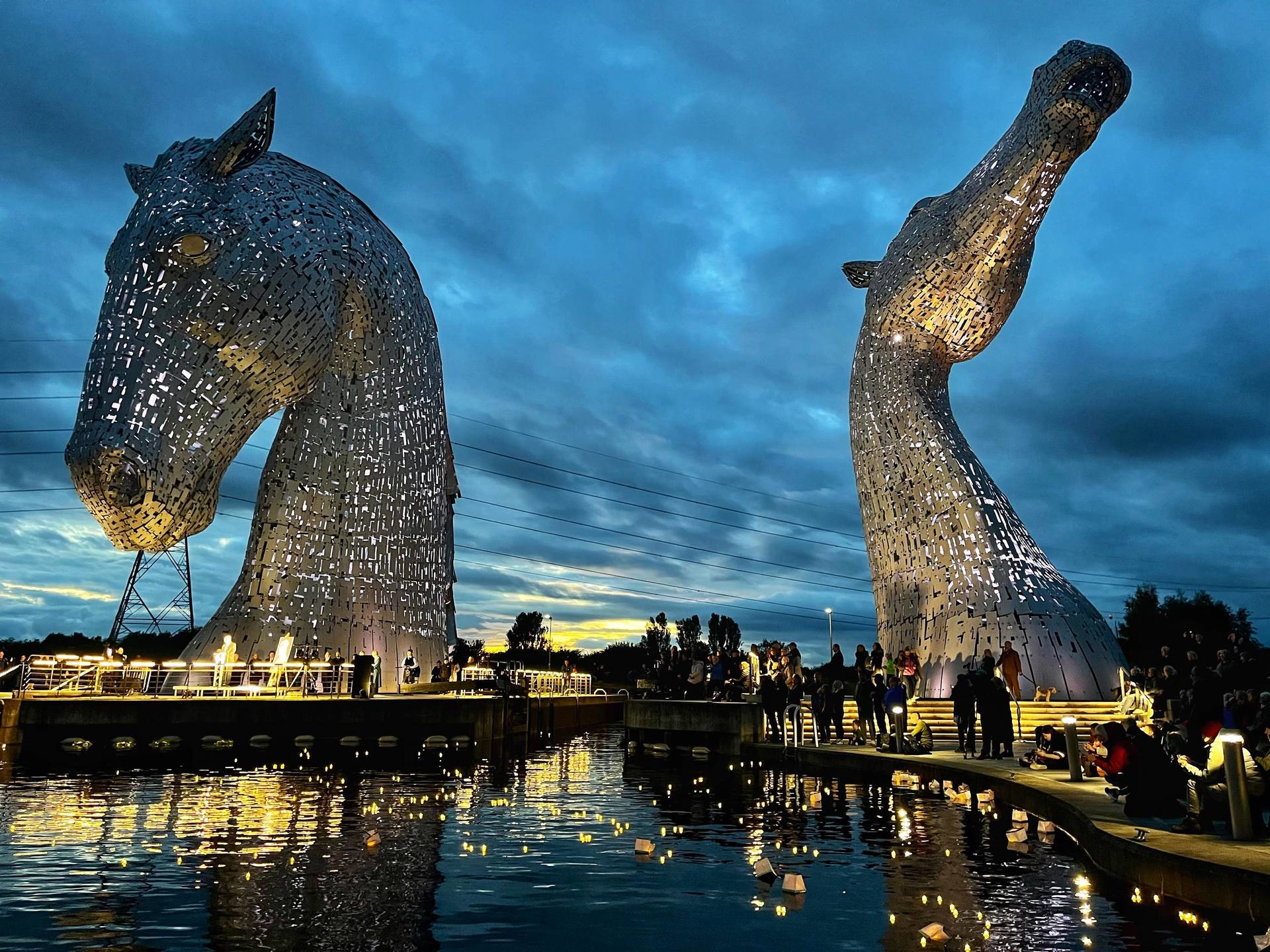 At the Kelpies in Falkirk, 96 lanterns – representing each year of the Queen's life – were lowered into a pool of reflection at the foot of the Queen Elizabeth II canal.
Political leaders across the UK joined in the moment of reflection, including Prime Minister Liz Truss.
Scotland's First Minister Nicola Sturgeon observed the moment in London, having travelled to the city to attend the State Funeral on Monday.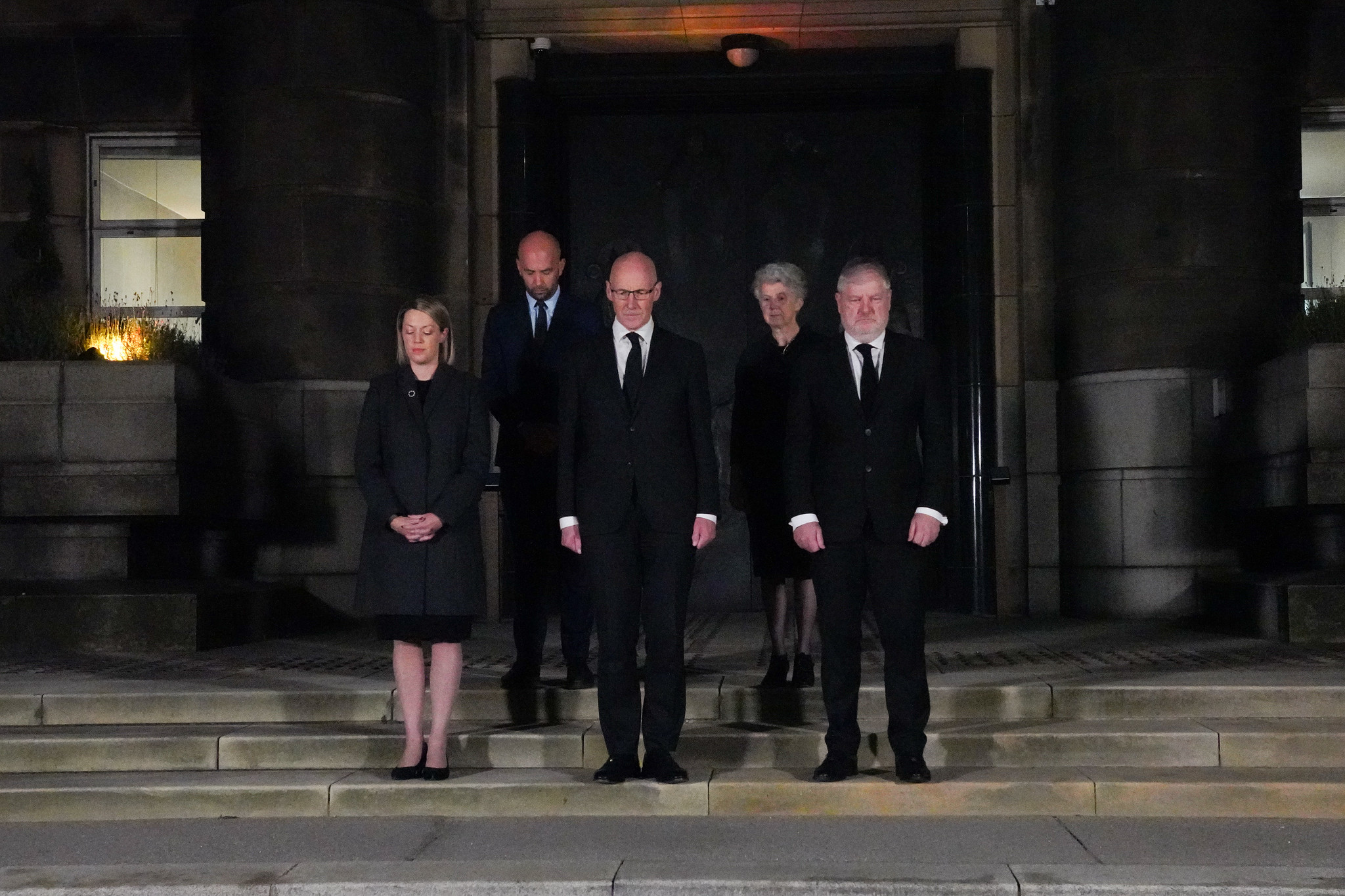 At St Andrew's House in Edinburgh, deputy First Minister John Swinney joined other Scottish ministers as they reflected on the life and legacy of the Queen.
"The national moment of reflection has been a dignified way for many of us to pay our respects to the Queen, whether in our own homes or at public events, by observing a minute silence," said Swinney.
"In reflecting on Her Majesty's life and legacy, many of us have considered her long and valued service to the nation and the respect and admiration she had for the people of Scotland.
"These feelings were reciprocated, and will remain long after we pay our final respects to the Queen as part of tomorrow's State Funeral."
Scottish secretary Alister Jack said that Monday will be a day of "unbearable sadness" for the nation.
"We have seen over the past few days just how much Queen Elizabeth II meant to people in Scotland," he said.
"From Balmoral all the way to Edinburgh, Scots turned out in droves to pay their respects, give thanks for the Queen's lifetime of service and mourn her passing.
"Tomorrow will be a day of unbearable sadness for our nation as Her Majesty is laid to rest.
"Our thoughts will be with our new King, Charles III, and the rest of the Royal Family. God save the King."