Scientists at the University of Florida have grown plants in soil from the moon acquired half a century ago by astronauts on the Apollo 11, 12 and 17 missions.
The NASA-funded study used the lunar surface material, or regolith, to grow Arabidopsis thaliana, also known as thale cress.
By studying how the plants responded in the lunar samples, the team is paving the way for future astronauts to someday grow more nutrient-rich plants on the Moon.
The research is part of the Apollo Next Generation Sample Analysis Program – an effort to study the samples returned from the Apollo Program in advance of the upcoming Artemis missions to the Moon's South Pole.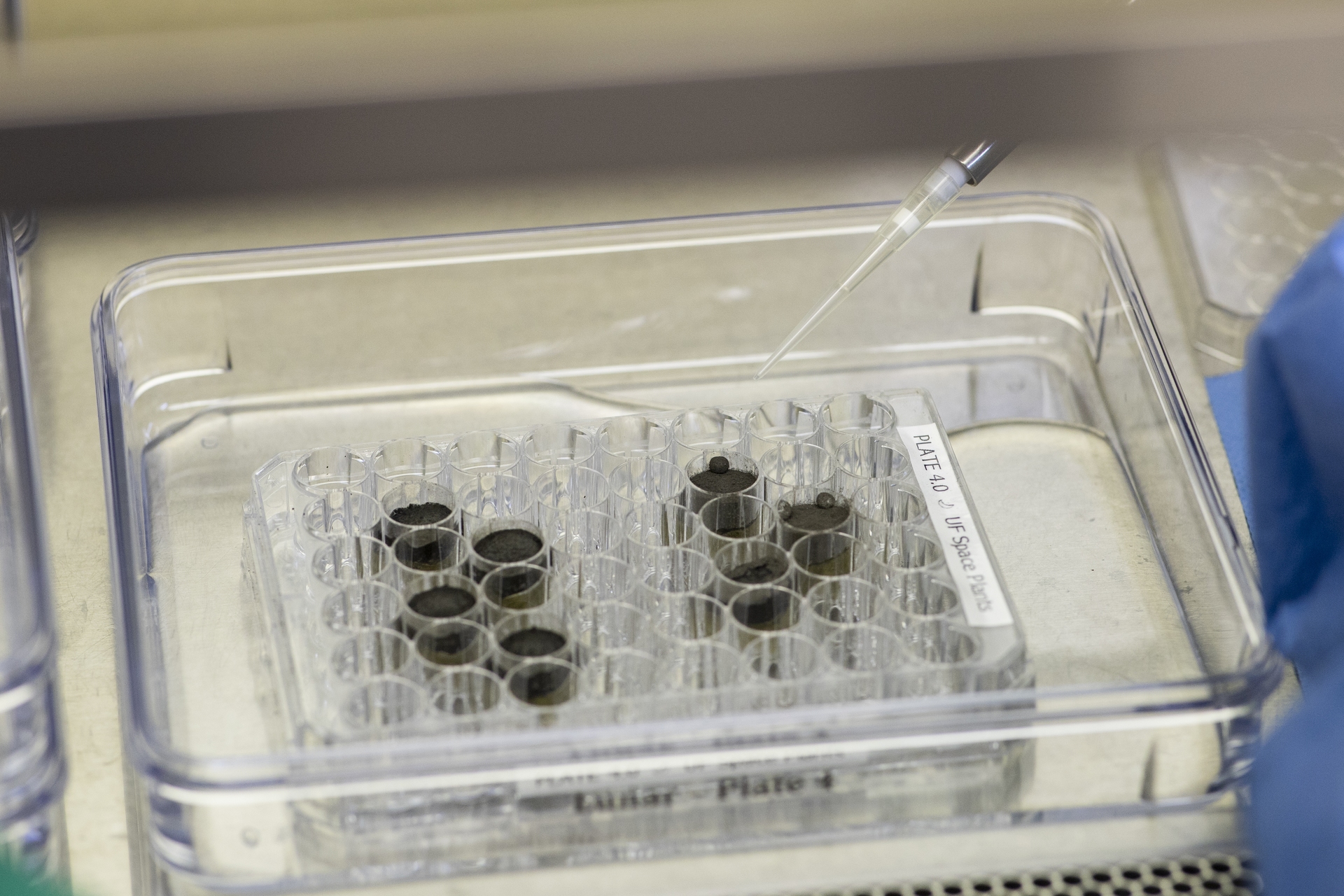 The hardy and well-studied Arabidopsis was planted in teaspoon-sized samples of the regolith enriched with nutrient solutions, and sprouted in just two days.
A control group was also planted, in teaspoon-size samples of volcanic ash. These also sprouted within two days.
After day six, however, it was clear that the plants were not as robust as the control group plants, and the plants were growing differently depending on which type of sample they were in.
The lunar plants grew more slowly and had stunted roots; additionally, some had stunted leaves and sported reddish pigmentation.
Despite this, the team have welcomed the findings.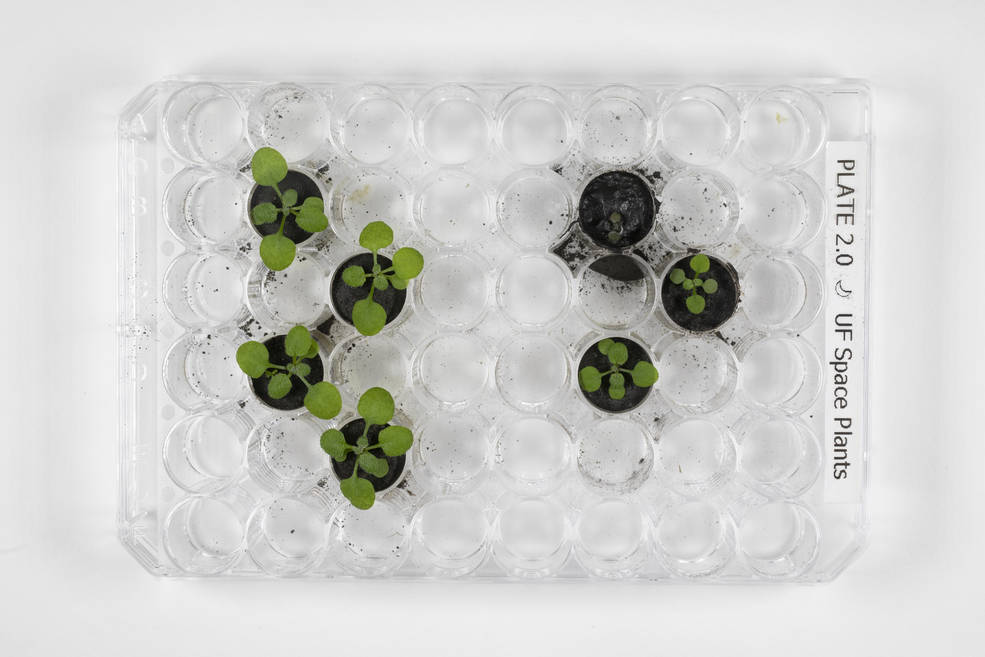 NASA Administrator Bill Nelson said: "This research is critical to NASA's long-term human exploration goals as we'll need to use resources found on the Moon and Mars to develop food sources for future astronauts living and operating in deep space.
"This fundamental plant growth research is also a key example of how NASA is working to unlock agricultural innovations that could help us understand how plants might overcome stressful conditions in food-scarce areas here on Earth."
Alongside stunted growth in comparison to the control group, the lunar group also reacted differently within itself – as each sample of regolith was collected from different areas on the Moon.
Plants grown in the Apollo 11 samples were not as robust as the other two sets.
Sharmila Bhattacharya, program scientist with NASA's Biological and Physical Sciences Division said: "Not only is it pleasing for us to have plants around us, especially as we venture to new destinations in space, but they could provide supplemental nutrition to our diets and enable future human exploration.
"Plants are what enable us to be explorers."
NASA believes this research opens the door to a variety of additional research questions, including but not limited to the capability of Mars regolith when it comes to plant growth and sustainability.