At least 24 people have been injured after an explosion at a building in Paris' Left Bank, police said.
The blast ignited a fire that sent smoke soaring over monuments in the French capital and prompted the evacuation of surrounding buildings.
The cause of the blast was not immediately known.
The facade of a building in the 5th arrondissement, or district, collapsed and emergency services were working to determine if anyone was still inside, police added.
The explosion happened near the historic Val de Grace military hospital.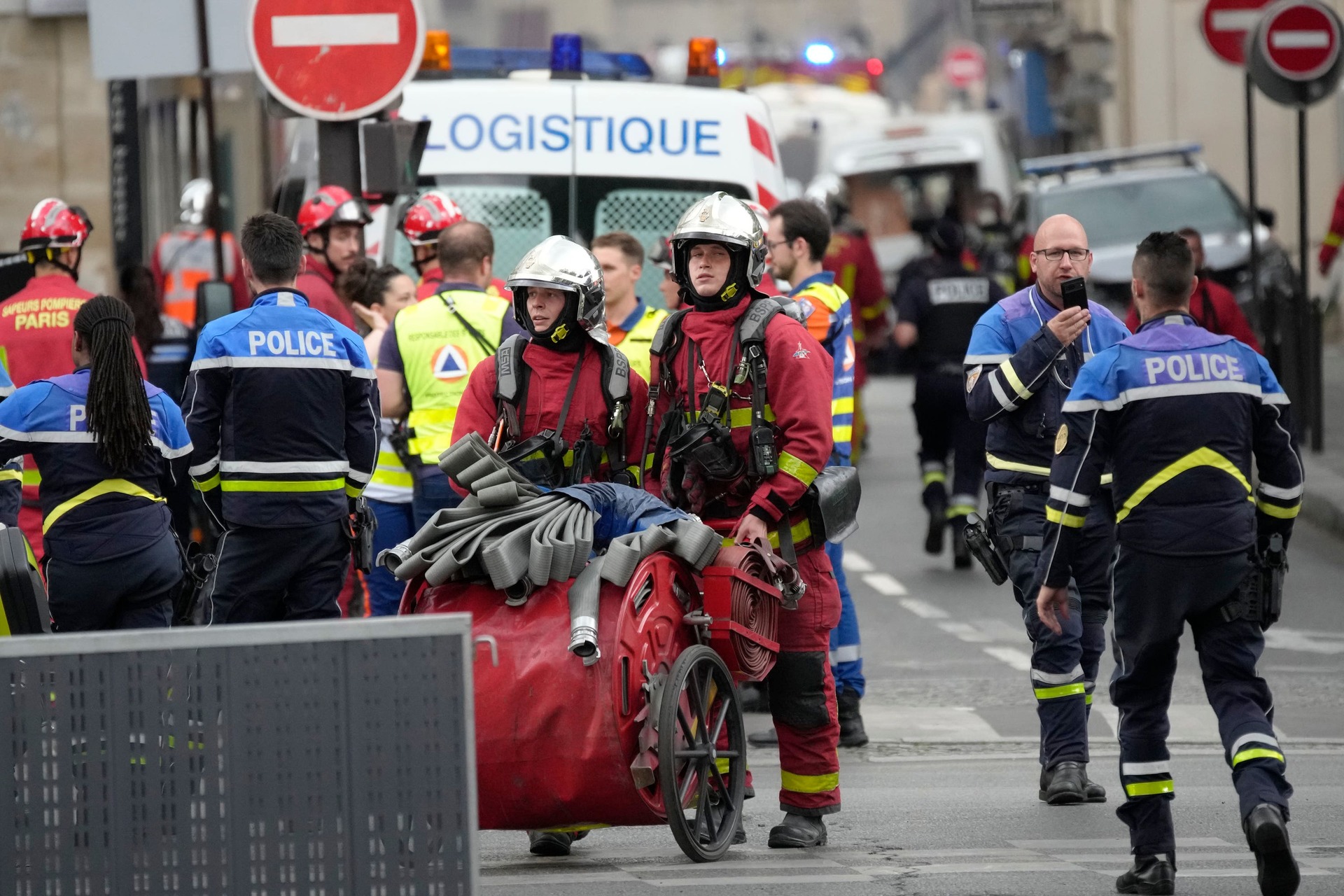 Paris police chief Laurent Nunez said the building where the explosion occurred was a private school, the Paris American Academy, which was founded in 1965 and offers teaching in fashion design, interior design, fine arts and creative writing.
The fire was contained but not yet extinguished. Some 270 firefighters were involved in putting out the flames and 70 emergency vehicles were at the scene.
A Paris police official told the Associated Press that 24 people were injured, including four in a critical condition and 20 with less severe injuries. The official said the injuries were sustained mainly when people were blown off their feet by the blast.
Officials from the district attributed the blast and blaze to a gas leak.
Florence Berthout, mayor of the district, said on French TV channel BFM that firefighters were searching for two people believed to have been inside the building at the time of the blast.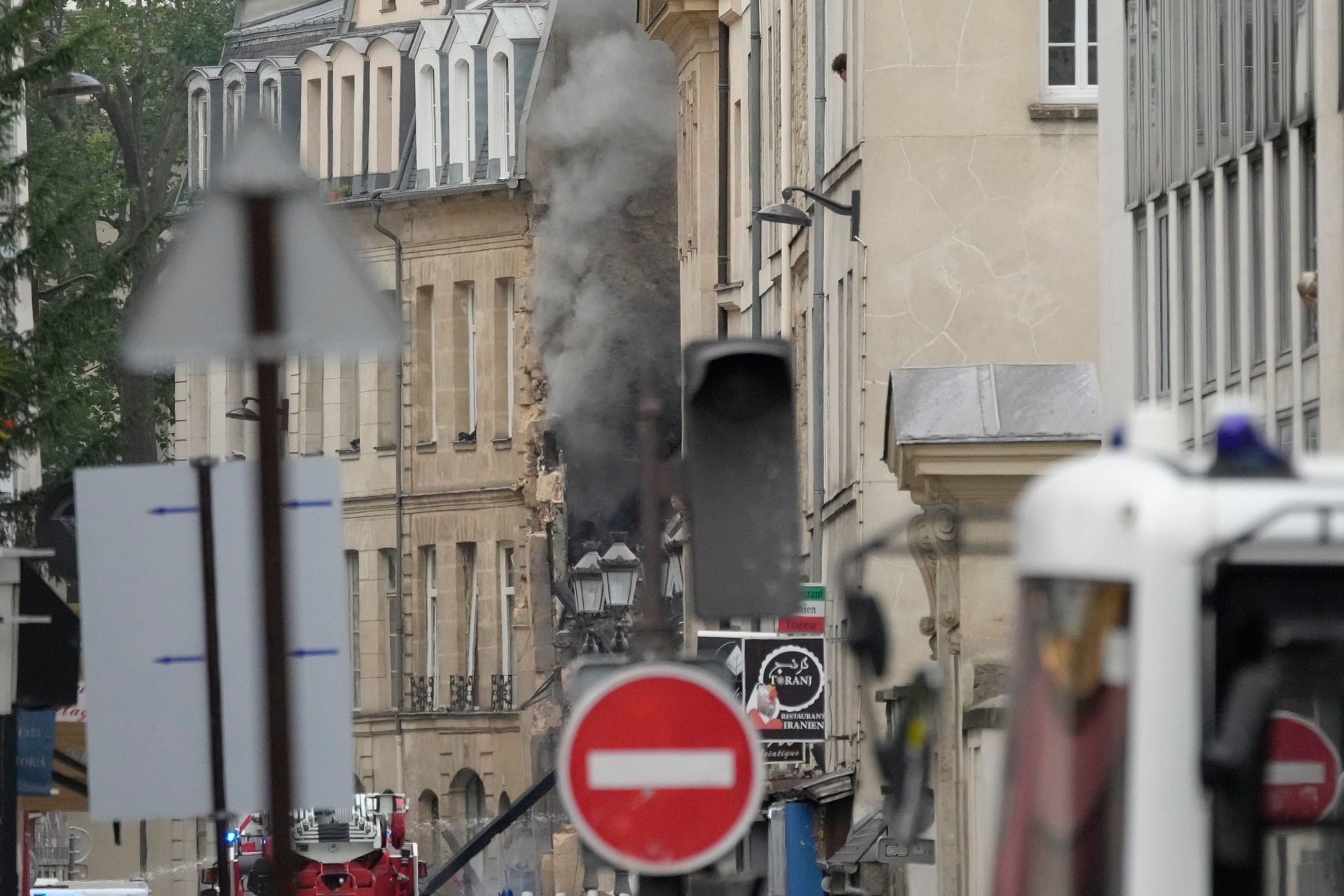 She added that "the explosion was extremely violent", describing pieces of glass still falling from buildings.
Renowned Greek-French filmmaker Costa-Gavras was among the witnesses at the scene.
"A huge noise and the house was shaken like this," the 90-year-old told AP, visibly rattled. "We thought, what is going on? We thought it could be the sky (a storm)… It's not something to laugh about."
The Paris prosecutor said an investigation was opened into aggravated involuntary injury and the probe would examine whether the explosion stemmed from a suspected violation of safety rules.
Paris prosecutor Laure Beccuau said investigators would seek to "determine whether or not there was a failure to respect a rule or individual imprudence that led to the explosion".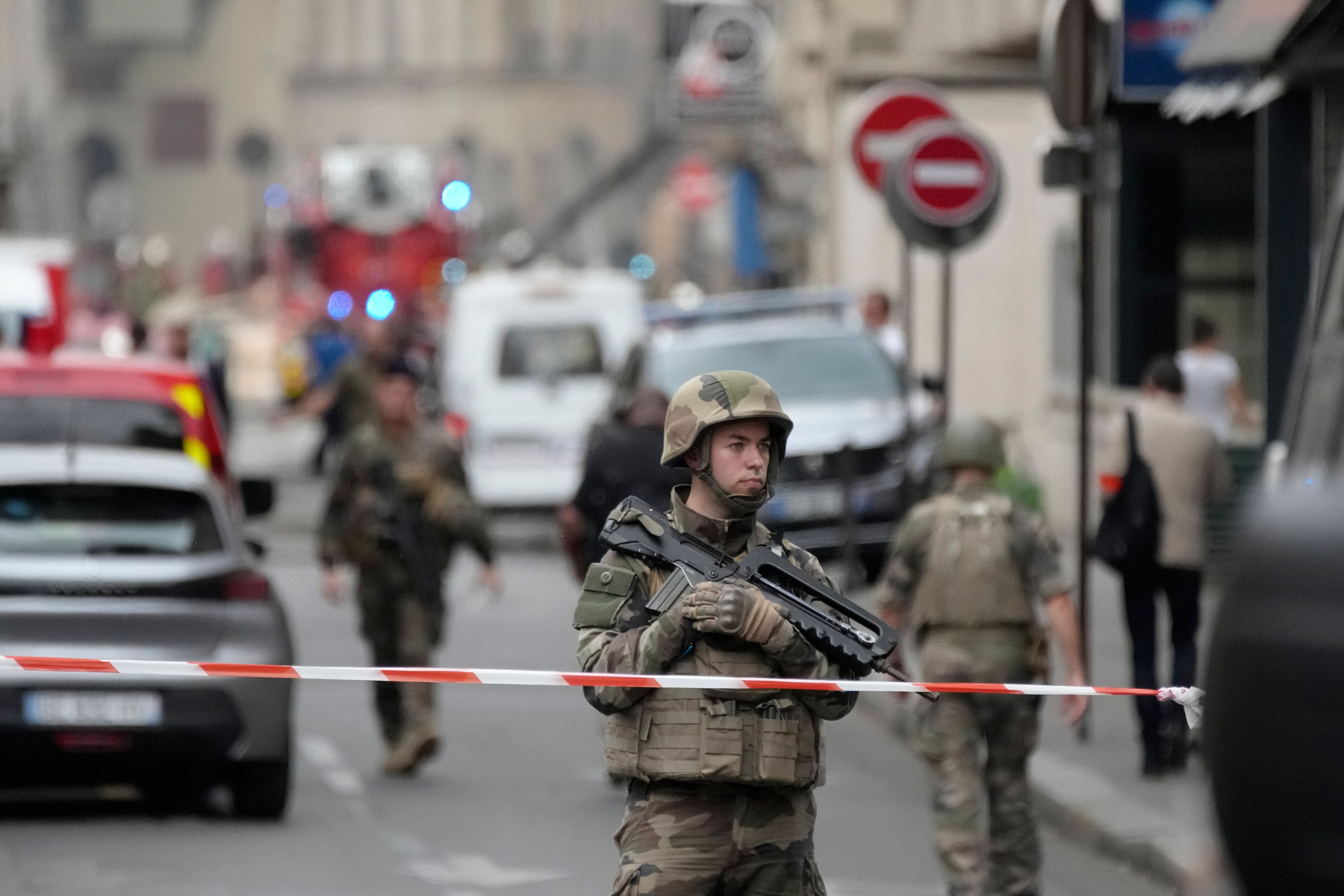 Mr Nunez said firefighters prevented the blaze from igniting two neighbouring buildings that were "seriously destabilised" by the explosion and evacuated. The explosion blew out several windows in the area, witnesses and the police chief said.
Smoke was no longer visibly rising from the building by Wednesday evening. Sirens still wailed as ambulances passed through the neighbourhood, but residents were starting to move freely again on the street, Rue Saint-Jacques, which was cordoned off earlier.
A student at the private school said he was in a building about 100 metres from the explosion.
"I was sitting on the windowsill, and we moved two meters away from the window, carried by a small blast (from the explosion) and huge fear," the student, Achille, told BFM television.
"We came down (from the building) and saw the flames. The police gave us great support and we evacuated quickly."