A Florida man has been arrested after trying to run across the Atlantic Ocean to London in a "human powered hamster wheel" during a hurricane.
The US Coastguard intercepted Reza Baluchi about 70 miles off Tybee Island, Georgia, on August 26 in a makeshift contraption shaped as a wheel, which is kept afloat as a result of wiring and buoys.
The 44-year-old, who has tried three similar voyages before, told authorities that he was "heading for London" and then refused to leave the vessel, all while Hurricane Franklin was in the region.
When intercepted by the coastguard, Mr Baluchi proceeded to allegedly threaten to kill himself before claiming he had a bomb.
However, following a three-day stand-off, he confirmed that he did not have any explosives and disembarked the vessel the next day on September 1.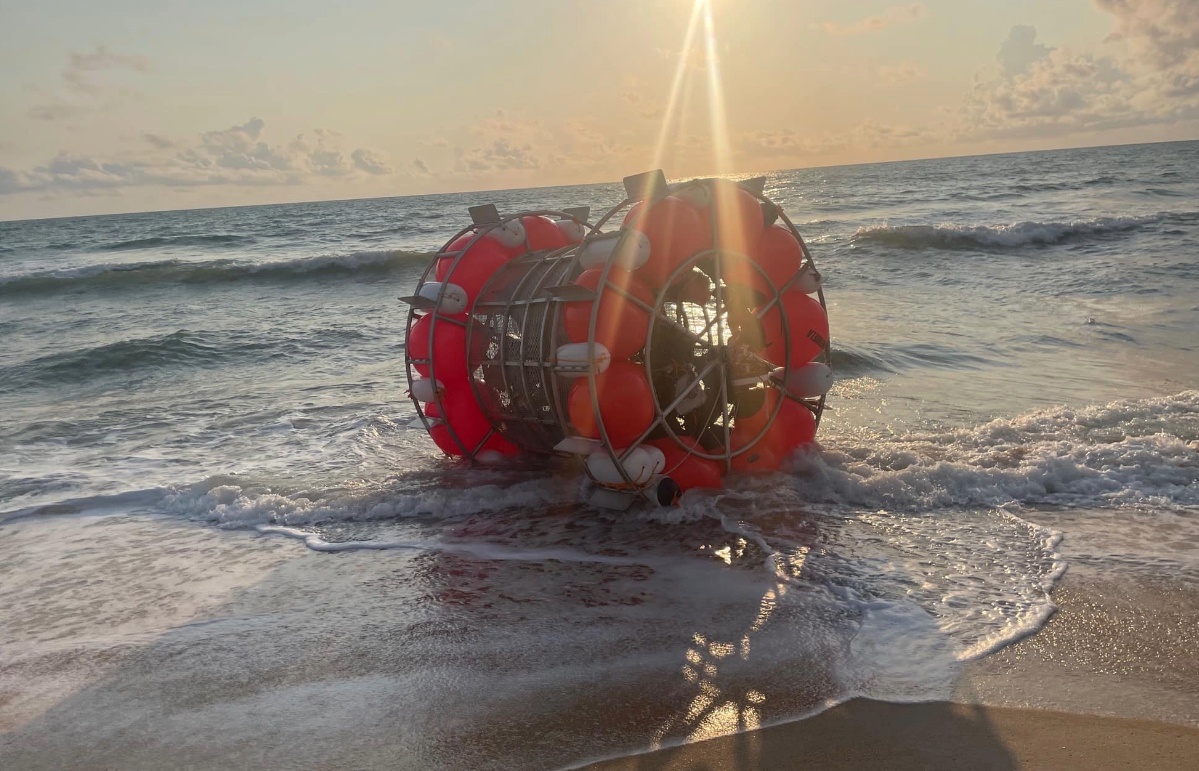 The US Coastguard wrote: "Reza Baluchi faces federal charges after he was found 70 miles off the Georgia coast with Hurricane Franklin taking aim at the eastern seaboard.
"The Cutter Valiant was in the region when they spotted Mr Baluchi and intercepted him. When questioned during the incident Mr Baluchi said he was heading for London.
"Based on the condition of the vessel – which was afloat as a result of wiring and buoys – USCG officers determined Baluchi was conducting a manifestly unsafe voyage.
"Mr Baluchi then allegedly threatened to kill himself with a 12-inch knife if anyone tried to arrest him and also claimed to have a bomb.
"On August 28, after days of trying to get Mr Baluchi to board Coast Guard vessels, he admitted that he did not have a real bomb and a day later officers were able to get him to disembark.
"The suspect was brought ashore on September 1 at the USCG Base in Miami Beach, Florida. It is reportedly not the first time Mr Baluchi has tried an extreme voyage on his vessel."