A photographer has told of the "magic moment" he captured a great crested grebe chick riding on its mother's back.
Pete Seaward too the images at Blenheim Palace in Oxfordshire.
The chick can be seen hitching a ride on its mother's back while the father finds some food.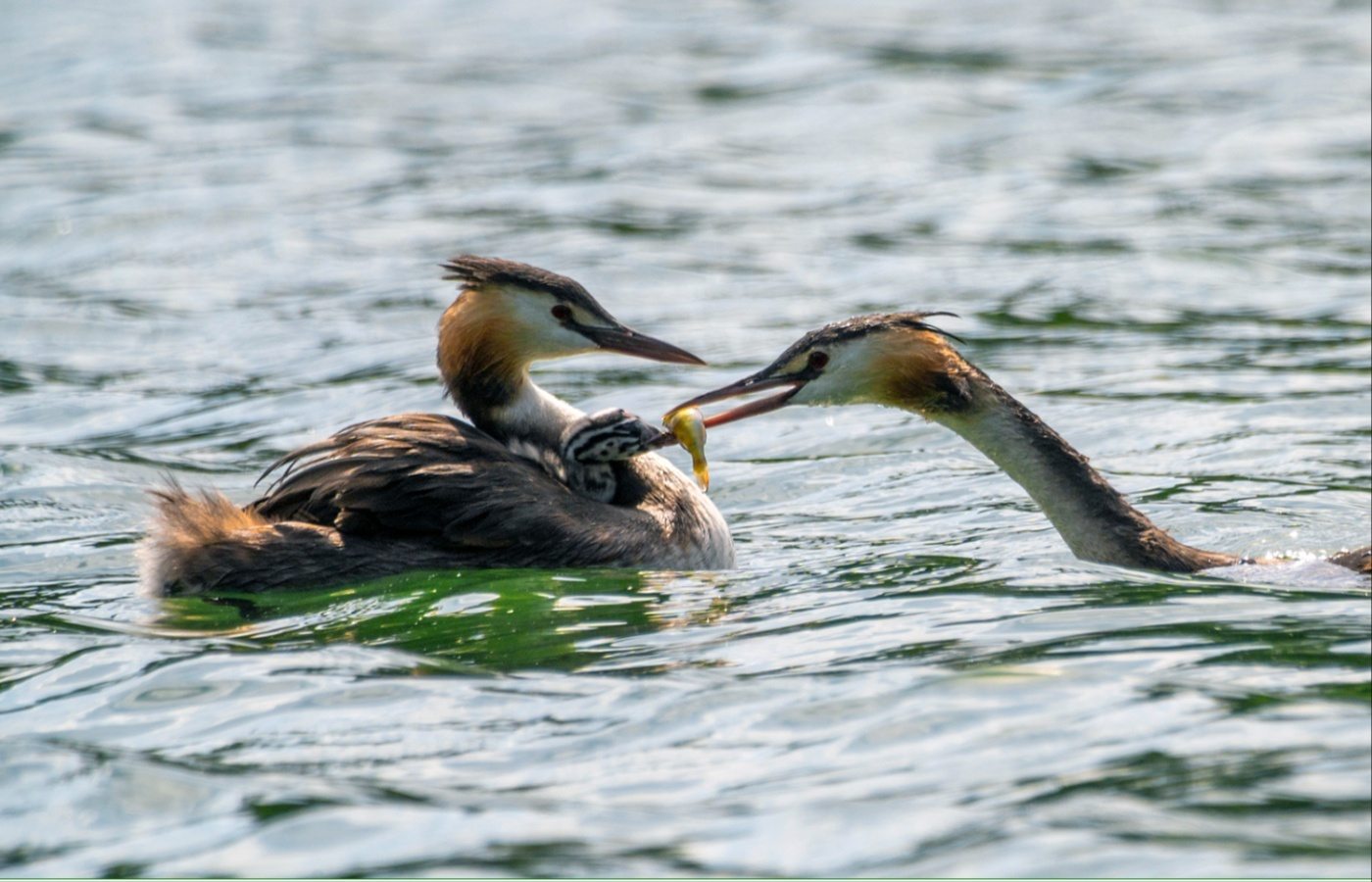 He said: "After many days of watching my favourite water bird sitting on her nest, and hoping that one day I would see a cute chick riding on her back, it finally happened.
"Not only did I get a shot of the chick on back but a shot of the dad offering a freshly caught fish to the little one. A magic moment!"