King Charles has held his first in-person audience with Prime Minister Liz Truss at Buckingham Palace.
It comes after the King greeted members of the public gathered outside the Palace having travelled to London from Balmoral following the death of Queen Elizabeth II.
The Royal Standard was raised above the Palace for the first time of the King's reign.
There were cheers from the crowds as the King's state Bentley arrived at the gates of the Palace.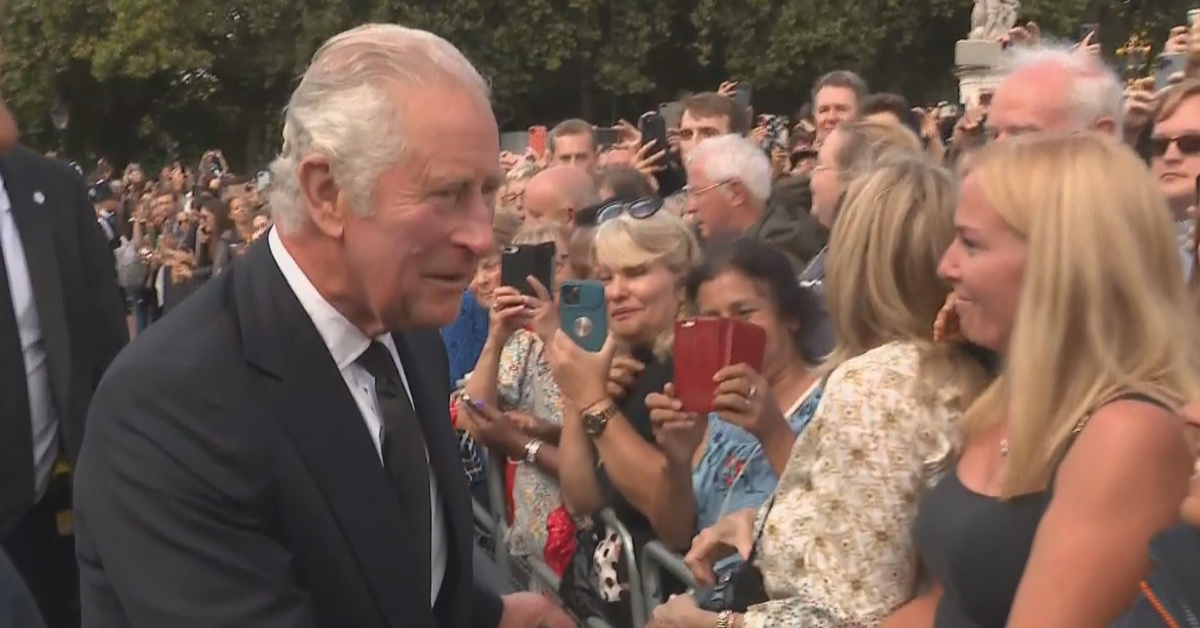 He stepped from the car to greet the hundreds of well-wishers gathered outside.
Charles shook hands with members of the public lined up behind a barrier, thanking them for their good wishes.
Queen Camilla followed behind at a distance, before joining the King at his side to view the floral tributes left outside the gates.
After his audience with new Prime Minister, it is likely Charles will meet the Duke of Norfolk – who is in charge of the accession and the Queen's funeral.
The new King will also decide on the length of mourning for members of the royal family and households, which is expected to last a month.
The King will address the nation and the Commonwealth in a message that will be broadcast at 6pm.