Israeli Prime Minister Benjamin Netanyahu said Israel has "only started" a fierce offensive in the Gaza Strip in response to Hamas' unprecedented attack on his country.
Netanyahu delivered the pronouncement in a nationally televised address as Israel pressed ahead with a third day of heavy airstrikes in Gaza.
"We have only started striking Hamas," he said. "What we will do to our enemies in the coming days will reverberate with them for generations."
Israel increased airstrikes on the Gaza Strip and sealed it off from food, fuel, and other supplies in retaliation for a bloody incursion by Hamas militants, as the war's death toll rose to nearly 1,600 on both sides.
Hamas also escalated on Monday, pledging to kill captured Israelis if attacks targeted civilians without warnings.
In the war's third day, Israel was still finding bodies from Hamas' weekend attack into southern Israeli towns.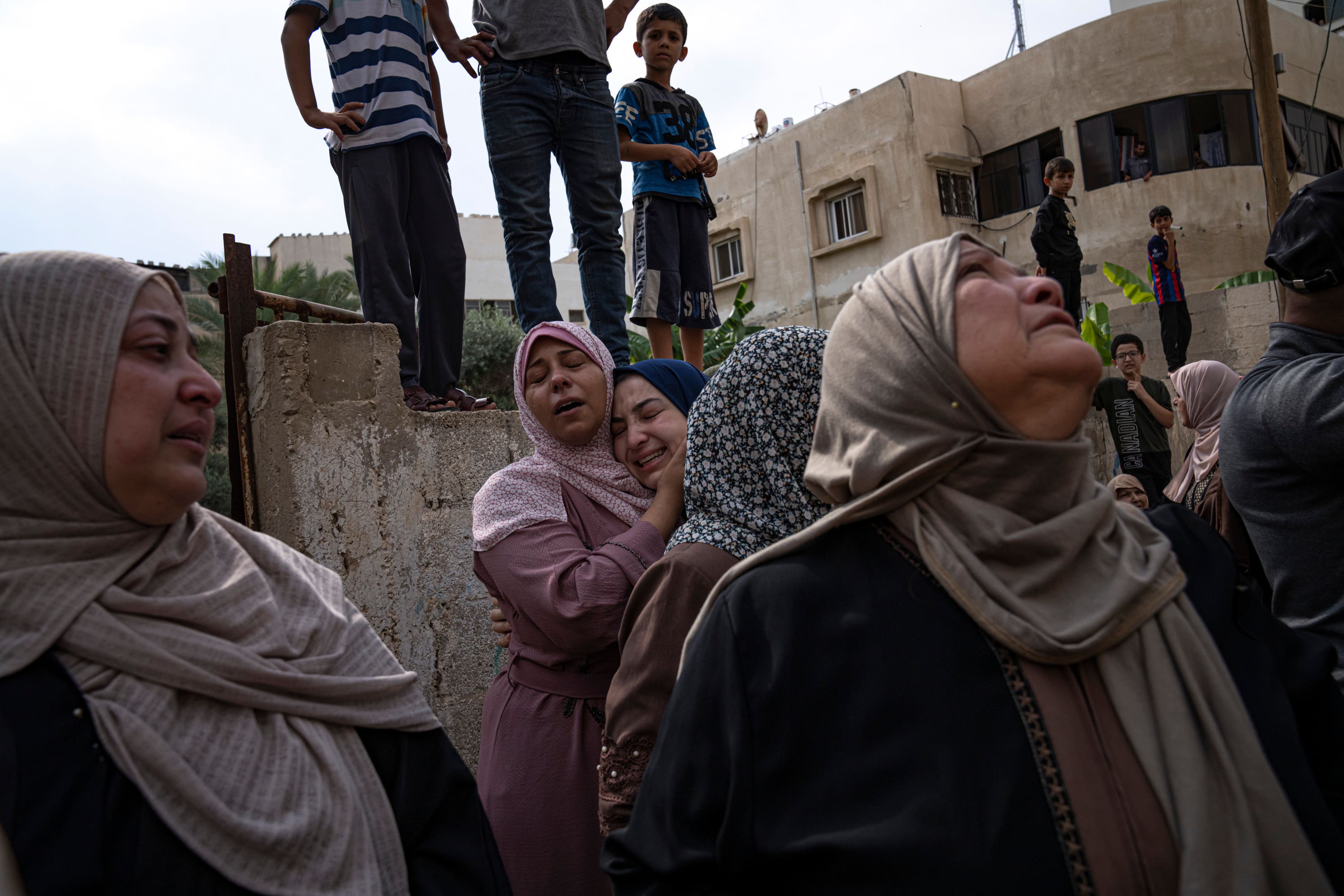 Rescue workers found 100 bodies in the tiny farming community of Beeri — around 10% of its population — after a long hostage standoff with gunmen. In Gaza, tens of thousands fled their homes as relentless airstrikes leveled buildings.
The Israeli military said it had largely gained control in its southern towns after the attack caught its vaunted military and intelligence apparatus off guard and led to fierce battles in its streets for the first time in decades.
Hamas and other militants in Gaza say they are holding more than 130 soldiers and civilians snatched from inside Israel.
Israeli tanks and drones were deployed to guard breaches in the Gaza border fence to prevent new incursions. Thousands of Israelis were evacuated from more than a dozen towns near Gaza, and the military summoned 300,000 reservists — a massive mobilisation in a short time.
The moves, along with Israel's formal declaration of war on Sunday, pointed to Israel increasingly shifting to the offensive against Hamas, threatening greater destruction in the densely populated, impoverished Gaza Strip.
In the early evening, the sound of explosions echoed over Jerusalem when a volley of rockets fired from Gaza hit two neighbourhoods – a sign of Hamas's reach. Israeli media said seven people were wounded.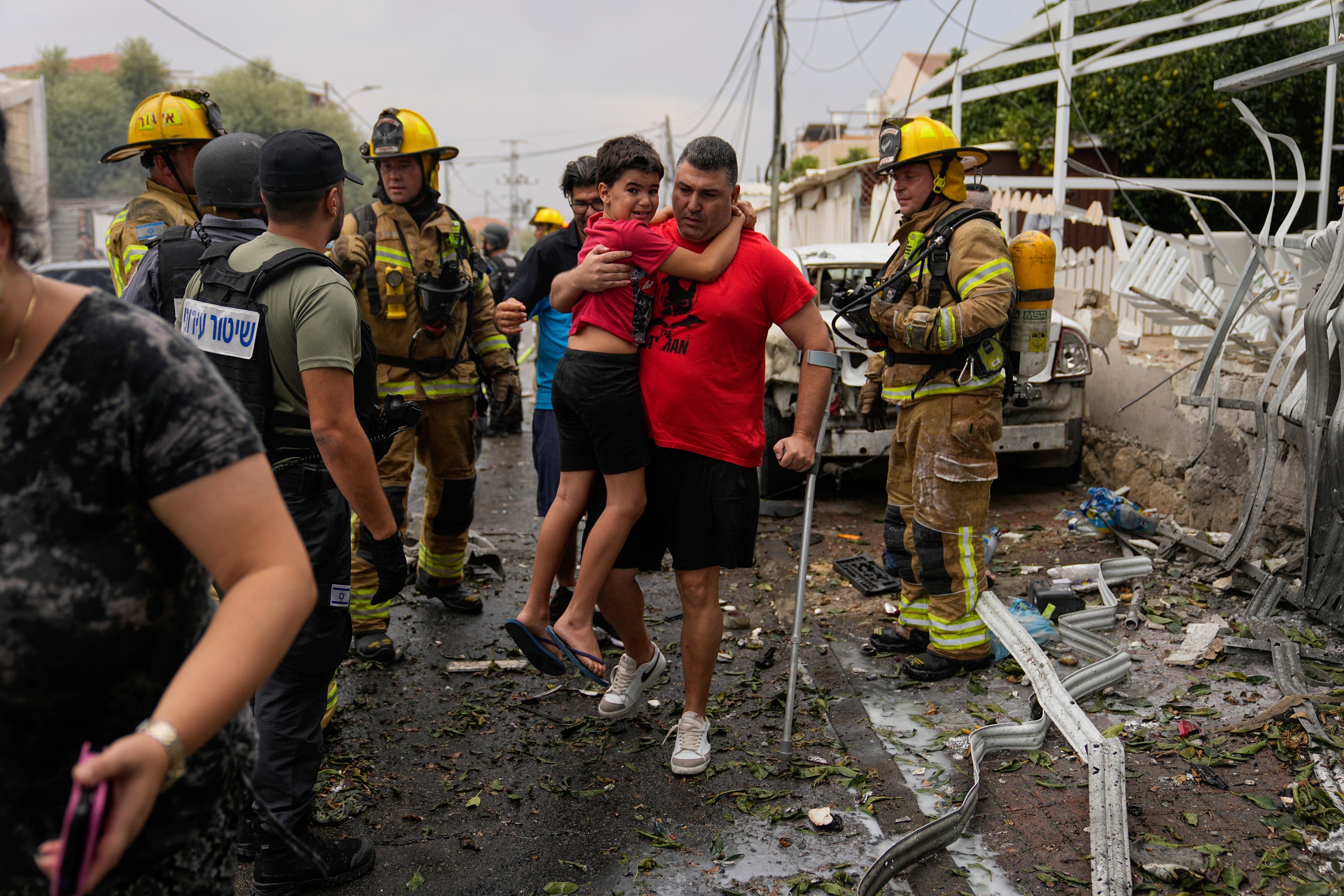 Also Monday evening, Israeli warplanes carried out an intense bombardment of Rimal, a residential and commercial district of central Gaza City, after issuing warnings for residents to evacuate.
Amid continuous explosions, the building housing the headquarters of the Palestinian Telecommunications Company was destroyed.
Jan Egeland, secretary general of the Norwegian Refugee Council aid group, warned that Israel's siege would spell "utter disaster" for Gazans.
"There is no doubt that collective punishment is in violation of international law," he told The Associated Press. "If and when it would lead to wounded children dying in hospitals because lack of energy, electricity, and supplies, it could amount to war crimes."
The Israeli siege will leave Gaza almost entirely dependent on its crossing into neighbouring Egypt at Rafah, where cargo capacities are lower than other crossings into Israel.
An Egyptian military official, speaking on condition of anonymity, said more than two tons of medical supplies from the Egyptian Red Crescent were sent to Gaza and efforts were underway to organise food, and other deliveries.
In the southern Gaza city of Rafah, an Israeli airstrike early on Monday killed 19 people, including women and children, said Talat Barhoum, a doctor at the local Al-Najjar Hospital.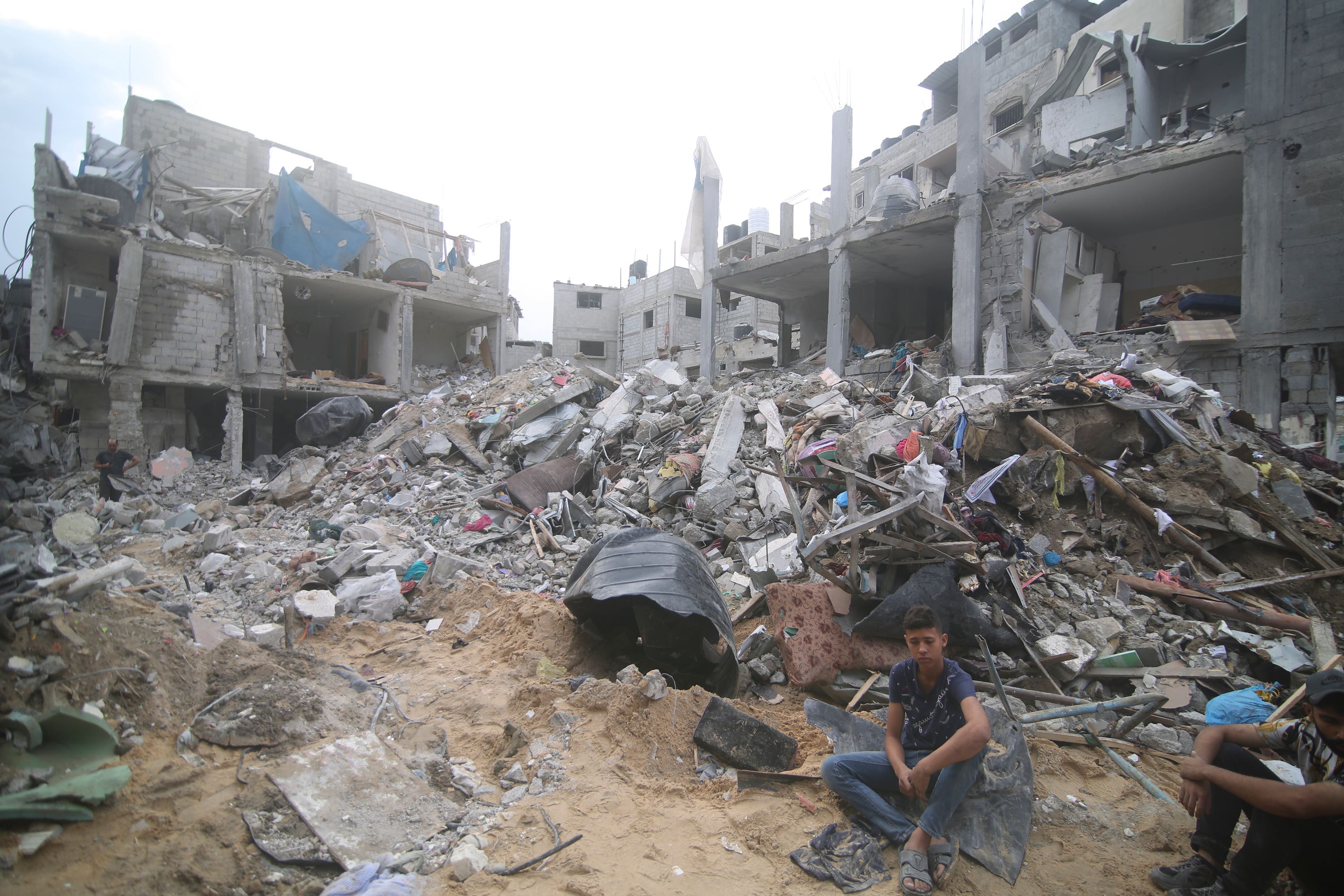 The UN said more than 123,000 people have fled their homes in Gaza – many after Israeli warnings of imminent bombardment. The UN agency for Palestinian refugees, UNRWA, said a school sheltering more than 225 people took a direct hit. It did not say where the fire came from.
Hundreds of Hamas militants were buried under rubble of buildings destroyed by Israel in the past 48 hours, according to Israeli Rear Admiral Daniel Hagari. His claims could not be confirmed.
While the Israeli military said it had control of its border communities in southern Israel about 48 hours after the incursion, Hamas spokesman Abdel-Latif al-Qanoua told the AP that the group's fighters continued to battle outside Gaza and had captured more Israelis as recently as Monday morning.
He said the group aims to free all Palestinian prisoners held by Israel, which in the past has agreed to lopsided exchange deals in which it released large numbers of prisoners for individual captives or even the remains of soldiers.
Among the captives are soldiers and civilians, including women, children and older adults, mostly Israelis but also some people of other nationalities.
Egypt's state-run Al-Ahram newspaper said on Monday that Egyptian officials are trying to mediate a release of Palestinian women in Israel's prisons in exchange for Israeli women captured by militants.
Hamas has ruled Gaza since driving out forces loyal to the internationally recognized Palestinian Authority in 2007 and its rule has gone unchallenged through the blockade and four previous wars with Israel.
On Sunday, the US dispatched an aircraft carrier strike group to the Eastern Mediterranean to be ready to assist Israel, and said it would send additional military aid.
STV News is now on WhatsApp
Get all the latest news from around the country
Follow STV News
Follow STV News on WhatsApp
Scan the QR code on your mobile device for all the latest news from around the country