Israeli troops battled Hamas militants and attacked underground compounds on Tuesday with a focus on northern Gaza.
An estimated 800,000 Palestinians have fled south, even though Israeli airstrikes have pounded the entirety of the besieged enclave.
Buoyed by the first successful rescue of a captive held by Hamas, Prime Minister Benjamin Netanyahu has rejected calls for a ceasefire and again vowed to crush Hamas' ability to govern Gaza or threaten Israel following its bloody October 7 rampage, which ignited the war.
Several hundred thousand Palestinians remain in the northern part of Gaza, where Israeli troops and tanks have reportedly advanced on several sides of Gaza City, the sprawling urban centre.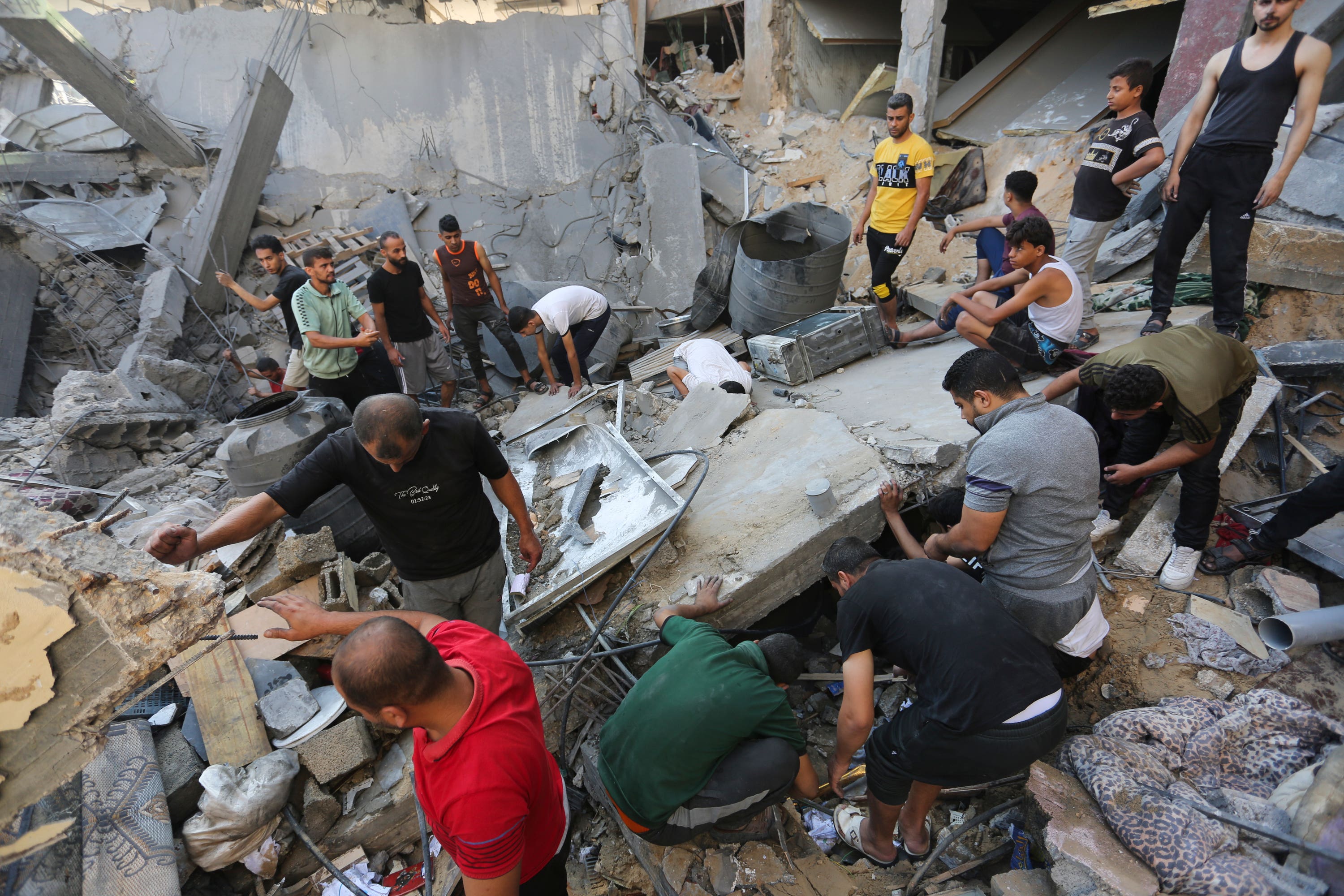 In the Jabaliya refugee camp on Gaza City's outskirts, at least six air strikes on Tuesday levelled a number of apartment blocks in a residential area, the Hamas-run Interior Ministry said.
It reported a large number of casualties but did not immediately provide details.
Footage of the scene from Al-Jazeera TV showed at least four large craters where buildings once stood, amid a large swathe of rubble surrounded by partially collapsed structures.
Dozens of rescue workers and bystanders dug through the wreckage, searching for survivors beneath the pancaked buildings.
A group of young men pulled two children from the upper floors of a damaged apartment block, cradling them as they climbed down.
More than half the territory's 2.3 million Palestinians have fled their homes, with hundreds of thousands sheltering in packed UN-run schools-turned-shelters or in hospitals alongside thousands of wounded patients.
Israeli strikes have hit closer to several northern hospitals in recent days, alarming medics.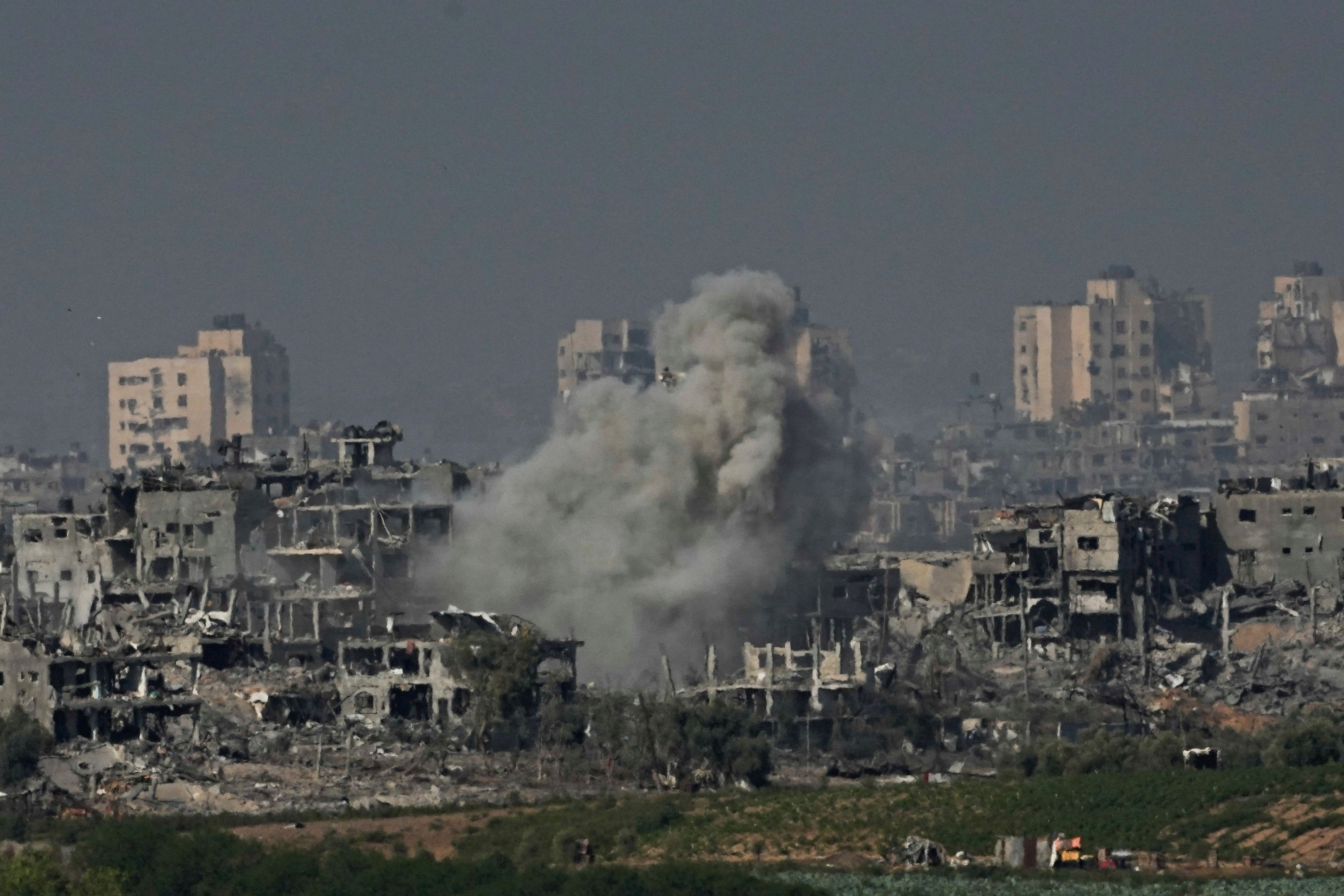 The UN agency for Palestinian refugees, known as UNRWA, says nearly 672,000 Palestinians are sheltering in its schools and other facilities — four times their capacity.
Thousands of people broke into its aid warehouses over the weekend to take food, as supplies of basic goods have dwindled because of the Israeli siege.
There has been no central electricity in Gaza for weeks, and Israel has barred the entry of fuel needed to power emergency generators for hospitals and homes.
UNRWA, which hundreds of thousands of people in Gaza rely on for basic services even in normal times, said 64 of its staff have been killed since the start of the war, including a man killed alongside his wife and eight children in a strike late on Monday.
"This is the highest number ever of UN aid workers killed in any conflict around the world in such a short time," spokesperson Juliette Touma told the Associated Press. "UNRWA will never be the same without these colleagues."
The war has also threatened to ignite even heavier fighting on other fronts.
Israel and Lebanon's Hezbollah militant group have traded fire on a daily basis along the border, and Israel and the US have struck targets in Syria linked to Iran, which supports Hamas, Hezbollah and other armed groups in the region.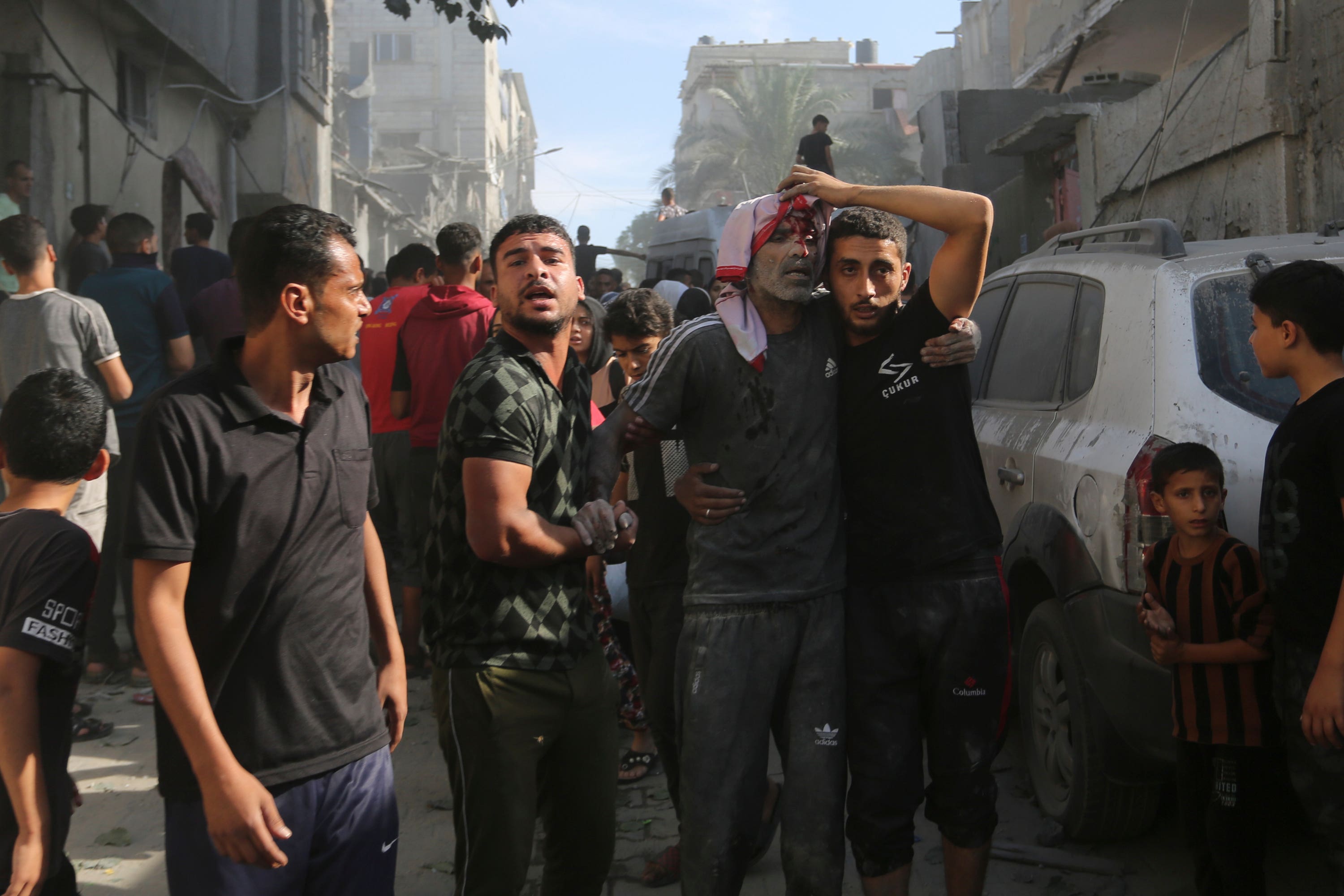 The military said it shot down what appeared to be a drone near the southernmost city of Eilat and intercepted a missile over the Red Sea on Tuesday, neither of which entered Israeli airspace.
It did not say who launched them, but earlier this month, a US Navy destroyer in the Red Sea intercepted three cruise missiles and several drones launched toward Israel by Iran-backed Houthi rebels in Yemen.
In the occupied West Bank, where Israeli-Palestinian violence has also surged, the army demolished the family home of Saleh al-Arouri, a senior Hamas official exiled over a decade ago.
Ali Kaseeb, head of the local council in the village of Aroura, said the home had been vacant for 15 years.
Jonathan Conricus, an Israeli military spokesman, said ground operations in Gaza are focused on the north, including Gaza City, which he said was the "centre of gravity of Hamas".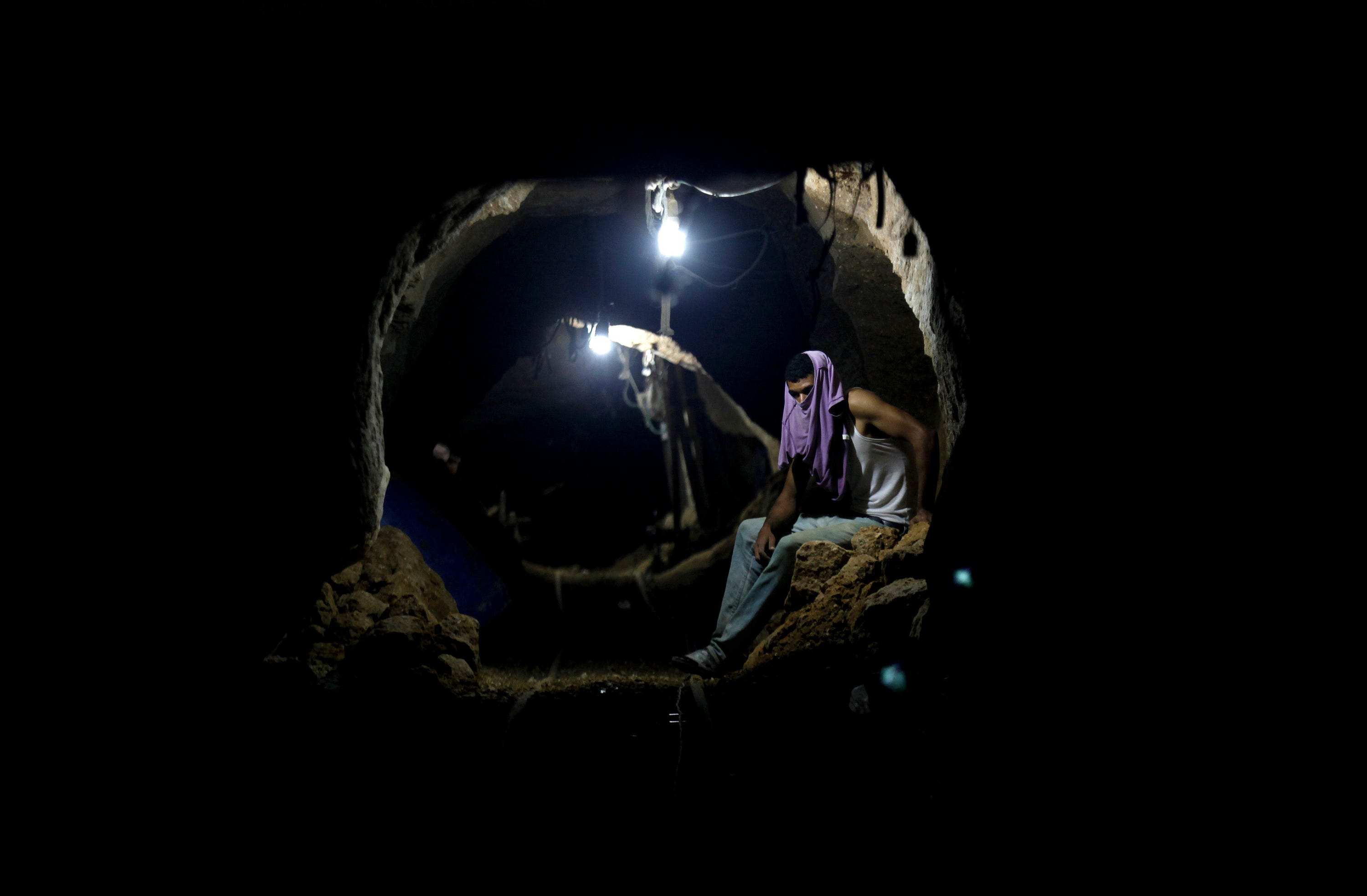 "But we also continue to strike in other parts of Gaza. We are hunting their commanders, we are attacking their infrastructure, and whenever there is an important target that is related to Hamas, we strike it," he said.
The military said it struck some 300 militant targets over the past day, including compounds inside tunnels, and that troops had engaged in several battles with Palestinian militants armed with antitank missiles and machine guns.
In a news conference late on Monday, Netanyahu rejected calls for a ceasefire to facilitate the release of captives or end the war, which he has said will be long and difficult.
"Calls for a ceasefire are calls for Israel to surrender to Hamas," he told a news conference. "That will not happen."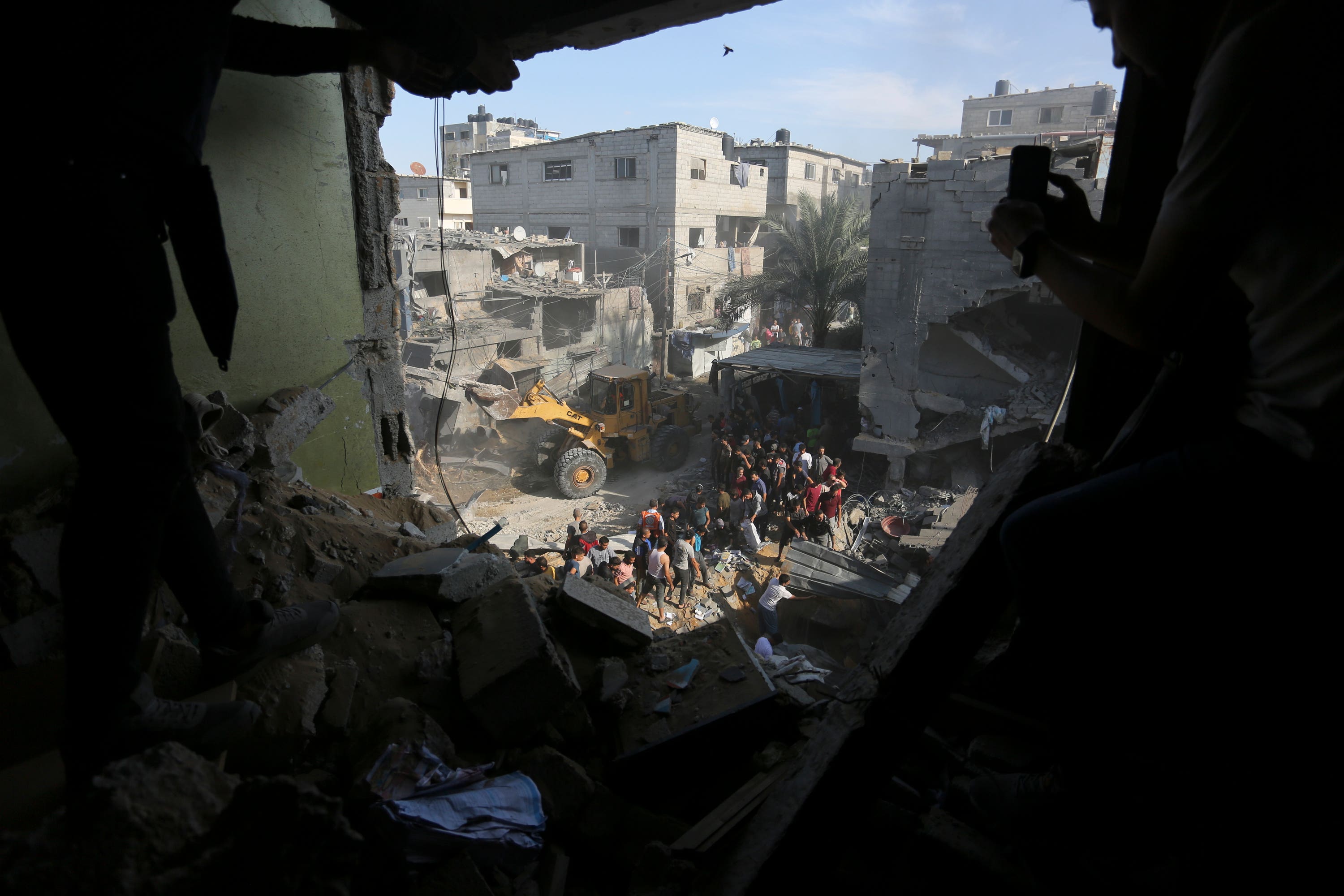 More than 8,500 Palestinians have been killed in the war, mostly women and minors, the Gaza health ministry said on Monday. The figure is without precedent in decades of Israeli-Palestinian violence.
More than 1,400 people have died on the Israeli side, mainly civilians killed during Hamas' initial attack, also an unprecedented figure.
The military said on Monday that special forces rescued one of the estimated 240 captives seized by Palestinian militants during the wide-ranging assault.
It said Private Ori Megidish, 19, was "doing well" and had been reunited with her family.
Gaza's humanitarian crisis, meanwhile, continues to worsen.
The World Health Organisation said two hospitals have been damaged and an ambulance destroyed in Gaza over the last two days.
Israel has allowed more than 150 trucks loaded with food and medicine to enter Gaza from Egypt over the past several days, but aid workers say it is not enough to meet rapidly growing needs.
STV News is now on WhatsApp
Get all the latest news from around the country
Follow STV News
Follow STV News on WhatsApp
Scan the QR code on your mobile device for all the latest news from around the country