Israeli prime minister Benjamin Netanyahu's office says his security cabinet has declared the country at war following a deadly Hamas assault in southern Israel.
The decision, announced on Sunday, formally authorises "the taking of significant military steps," it said in a statement.
"The war that was forced on the State of Israel in a murderous terrorist assault from the Gaza Strip began at 06:00 yesterday," it said.
Netanyahu had previously declared the country at war and the military has promised a harsh response in Gaza.
Israeli media say at least 600 people have been killed in the surprise cross-border incursion by Hamas militants from the Gaza Strip.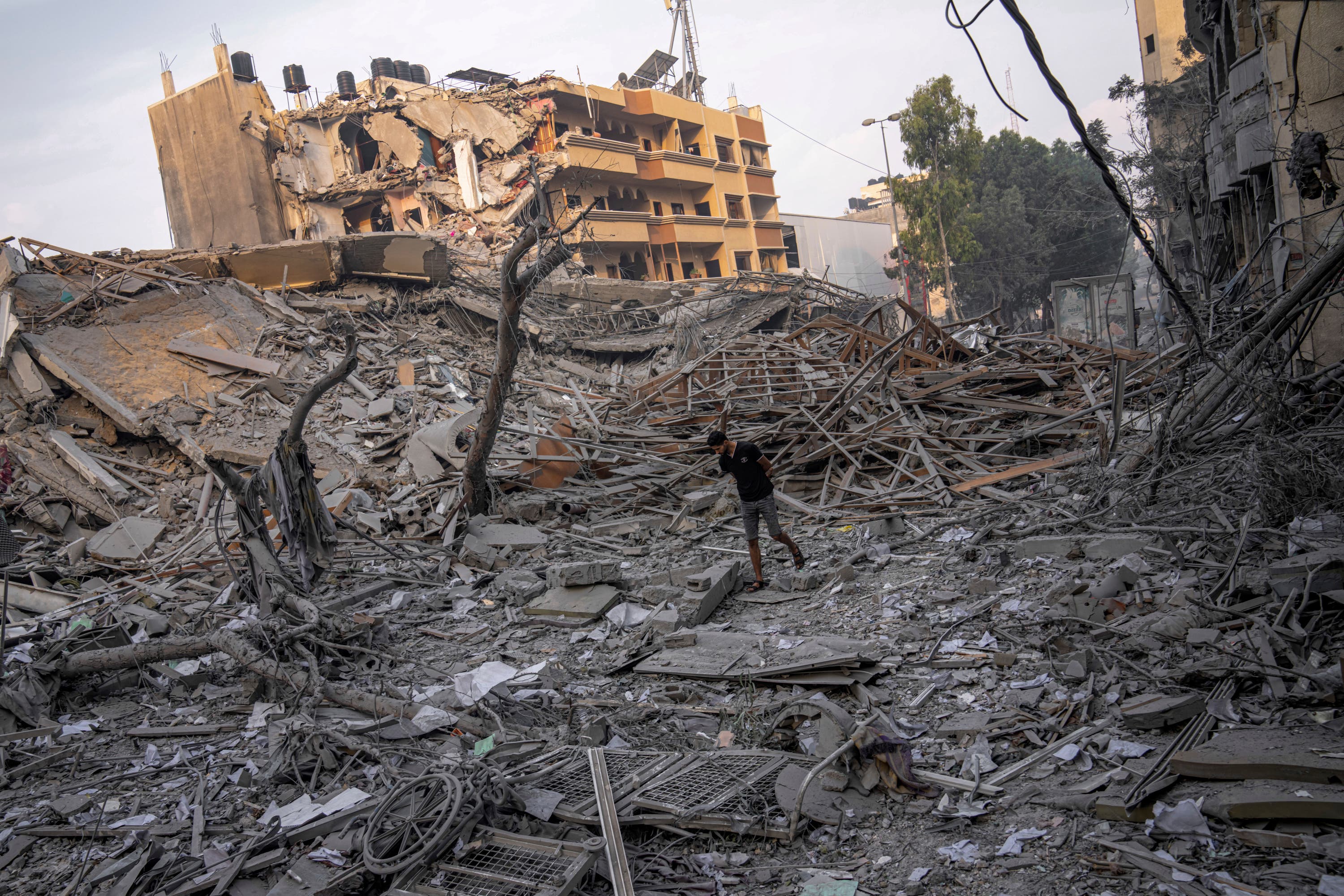 The Kan public broadcaster and Channel 12, as well as the Haaretz and Times of Israel newspapers, all reported the toll.
There has been no official confirmation of the number of deaths on the Israeli side since the fighting erupted early on Saturday.
Palestinian officials say more than 300 people have been killed in Gaza, without differentiating between fighters and civilians.
A brief exchange of strikes with Lebanon's Hezbollah militant group raised fears of a broader conflict.
There was still some fighting under way more than 24 hours after an unprecedented surprise attack from Gaza, in which Hamas militants, backed by a volley of thousands of rockets, broke through Israel's security barrier and rampaged through nearby communities.
They took captives back into the coastal Gaza enclave, including women, children and the elderly, who they will likely try to trade for thousands of Palestinian prisoners held by Israel. Hundreds have been killed on both sides.
The high death toll, multiple captives and a slow response to the onslaught pointed to a major intelligence failure and undermined the long-held perception that Israel has eyes and ears everywhere in the small, densely-populated territory it has controlled for decades.
Netanyahu vowed that Hamas "will pay an unprecedented price". But, he warned, "This war will take time. It will be difficult".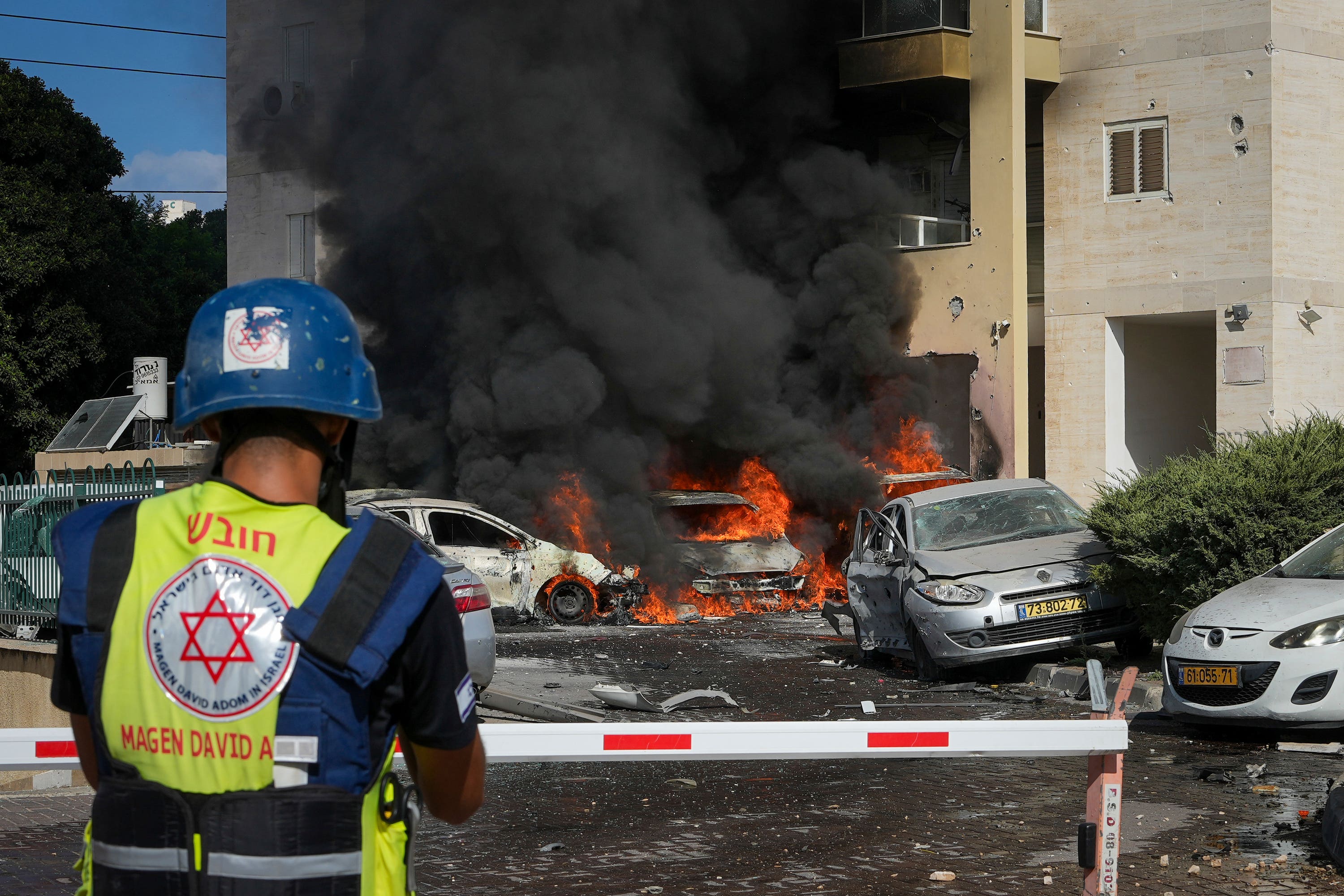 Israeli media, citing rescue service officials, said at least 300 people were killed in Israel, including 44 soldiers, while officials in Gaza said 313 people had died in the territory.
An Israeli official said the military had killed 400 militants and captured dozens more.
Israeli TV news aired a stream of accounts from the relatives of captive or missing Israelis, who wailed and begged for assistance amid a fog of uncertainty surrounding the fate of their loved ones.
In Gaza, residents fled homes near the border to escape Israeli strikes, fleeing deeper inside the territory after warnings in Arabic from the Israeli military.
In neighbouring Egypt, a policeman shot dead two Israeli tourists and an Egyptian at a tourist site in Alexandria, the Interior Ministry said.
Egypt made peace with Israel decades ago, but anti-Israel sentiment runs high in the country, especially during bouts of Israeli-Palestinian violence.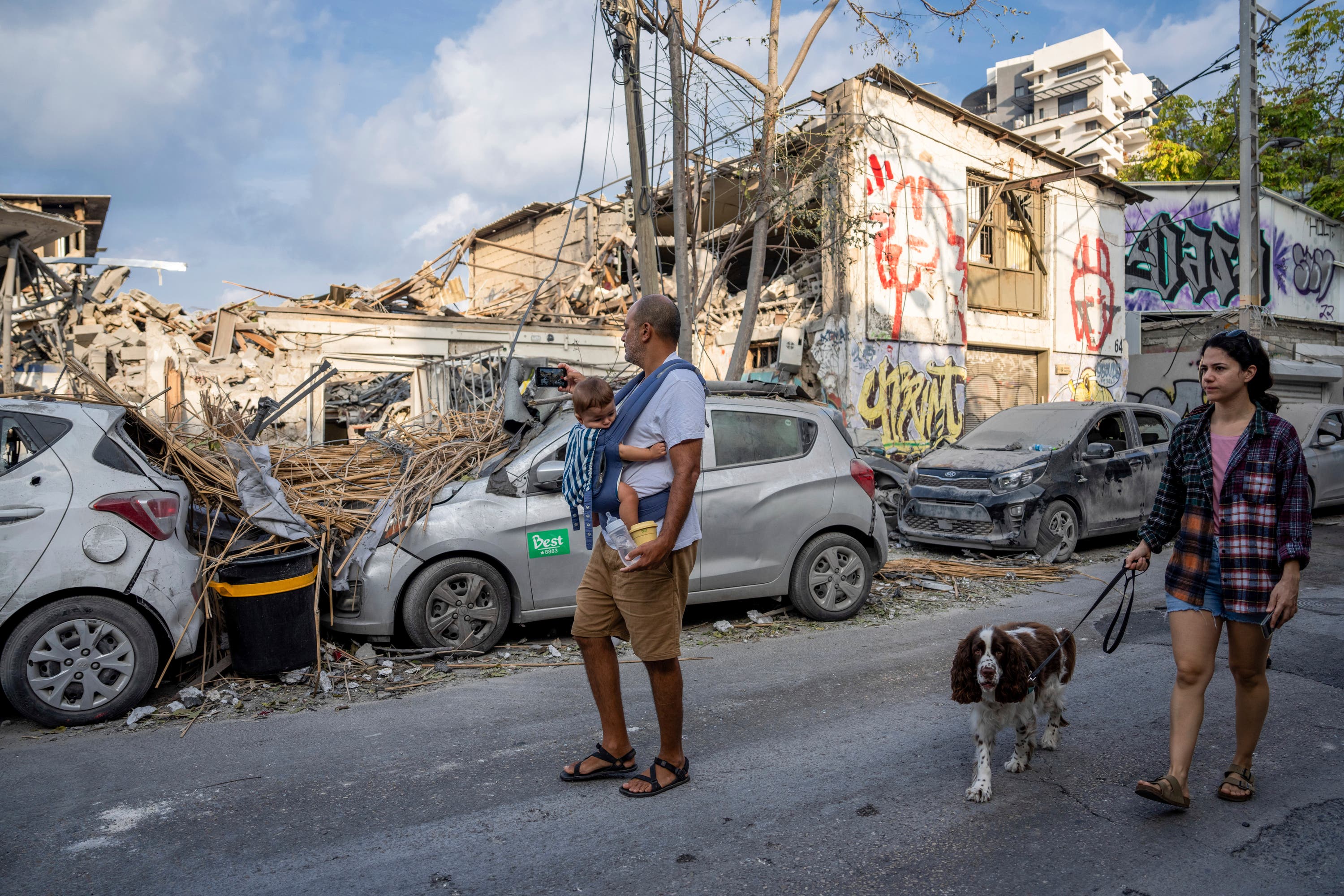 The flare-up on Israel's northern border also threatened to draw into the battle Hezbollah, a fierce enemy of Israel's which is backed by Iran and estimated to have tens of thousands of rockets at its disposal.
Hezbollah fired dozens of rockets and shells on Sunday at three Israeli positions in a disputed area along the border and Israel's military fired back using armed drones.
Rear Admiral Daniel Hagari, an Israeli military official, told reporters the situation at the northern border was calm after the exchange.
But he said fighting was still under way in the south and that there were still hostage situations there.
He said troops had moved into every community near the Gaza frontier, where they planned to evacuate all civilians and scour the area for militants.
Hamas said that overnight it had continued to send forces and equipment into "a number of locations inside our occupied territories", referring to Israel.
Hamas-linked media reported that the son of Nizar Awadallah, a senior political official, was killed. The Islamic militant group has not reported any senior members being captured, killed or wounded.
STV News is now on WhatsApp
Get all the latest news from around the country
Follow STV News
Follow STV News on WhatsApp
Scan the QR code on your mobile device for all the latest news from around the country