Israel says their forces have entered Gaza's Shifa hospital, the site of a lengthy stand-off.
The Israeli army had surrounded the facility as part of its ground offensive against Hamas, claiming the militant group conceals military operations in the hospital complex. But with hundreds of patients and medical personnel inside, it had refrained from entering.
It said on Wednesday that their forces were conducting a "precise" operation against Hamas in a specific area of the complex while taking steps to avoid harm to civilians.
Israel accuses Hamas of using hospitals as cover for its fighters, alleging that Hamas has set up its main command centre in and beneath Shifa hospital, the largest in the besieged territory.
Both Hamas and Shifa hospital staff deny the Israeli allegations.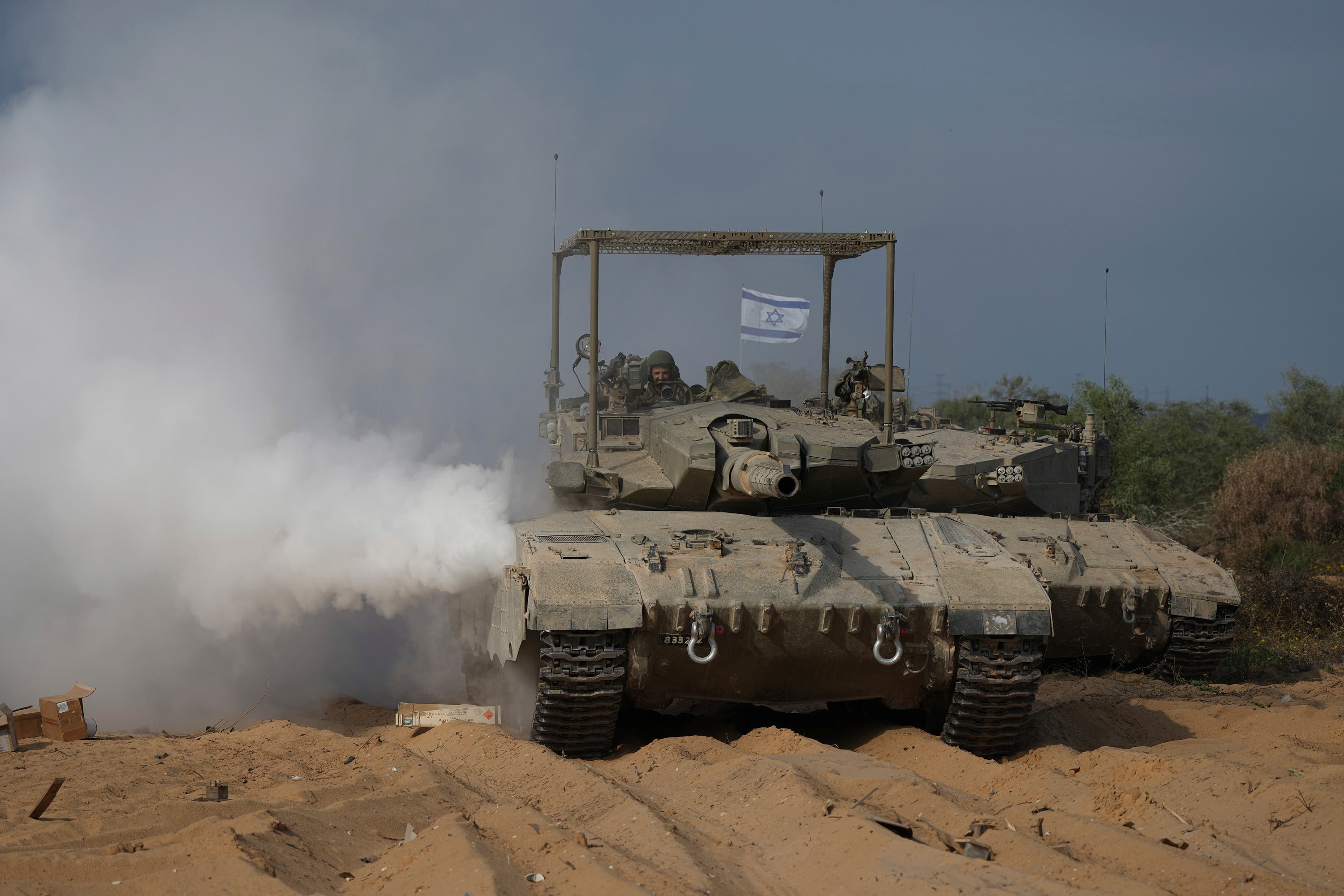 In a statement, the Israeli military said it had warned "the relevant authorities in Gaza once again that all military activities within the hospital must cease within 12 hours. Unfortunately, it did not."
Israeli defence officials also said they will allow fuel shipments into the Gaza Strip for humanitarian operations.
That announcement came hours after the UN aid agency for Palestinian refugees said its fuel reserves in Gaza ran dry on Tuesday.
Israel had refused to allow fuel shipments into Gaza following the deadly October 7 incursion into southern Israel that set off the war, saying Hamas will divert any fuel for its own use.
Fighting between Israeli troops and Palestinian militants in northern Gaza has caused 200,000 people to flee south in the past 10 days, the UN humanitarian agency said on Tuesday.
More than two-thirds of Gaza's population of 2.3 million have fled their homes since the war began.
More than 11,000 Palestinians, two-thirds of them women and minors, have been killed since the war began, according to the health ministry in Gaza, which does not differentiate between civilian and militant deaths.
About 2,700 people have been reported missing.
More than 1,200 people in Israel died, most of them in the Hamas attack, and about 240 hostages were taken from Israel into Gaza by Palestinian militants.
STV News is now on WhatsApp
Get all the latest news from around the country
Follow STV News
Follow STV News on WhatsApp
Scan the QR code on your mobile device for all the latest news from around the country