India's historic moon mission lifted off successfully on Friday morning, following its failed effort nearly four years ago to land a rover softly on the lunar surface.
The Chandrayaan-3 spacecraft with an orbiter, lander and a rover lifted off at 2.35pm IST on Friday (9.05am GMT) from Sriharikota space centre in Andhra Pradesh.
The lander is due to reach the Moon around August 23 and 24, and will attempt to land near the satellite's south pole.
If successful, India will become one of only four countries to achieve a soft landing on the Moon, following the US, the former Soviet Union and China.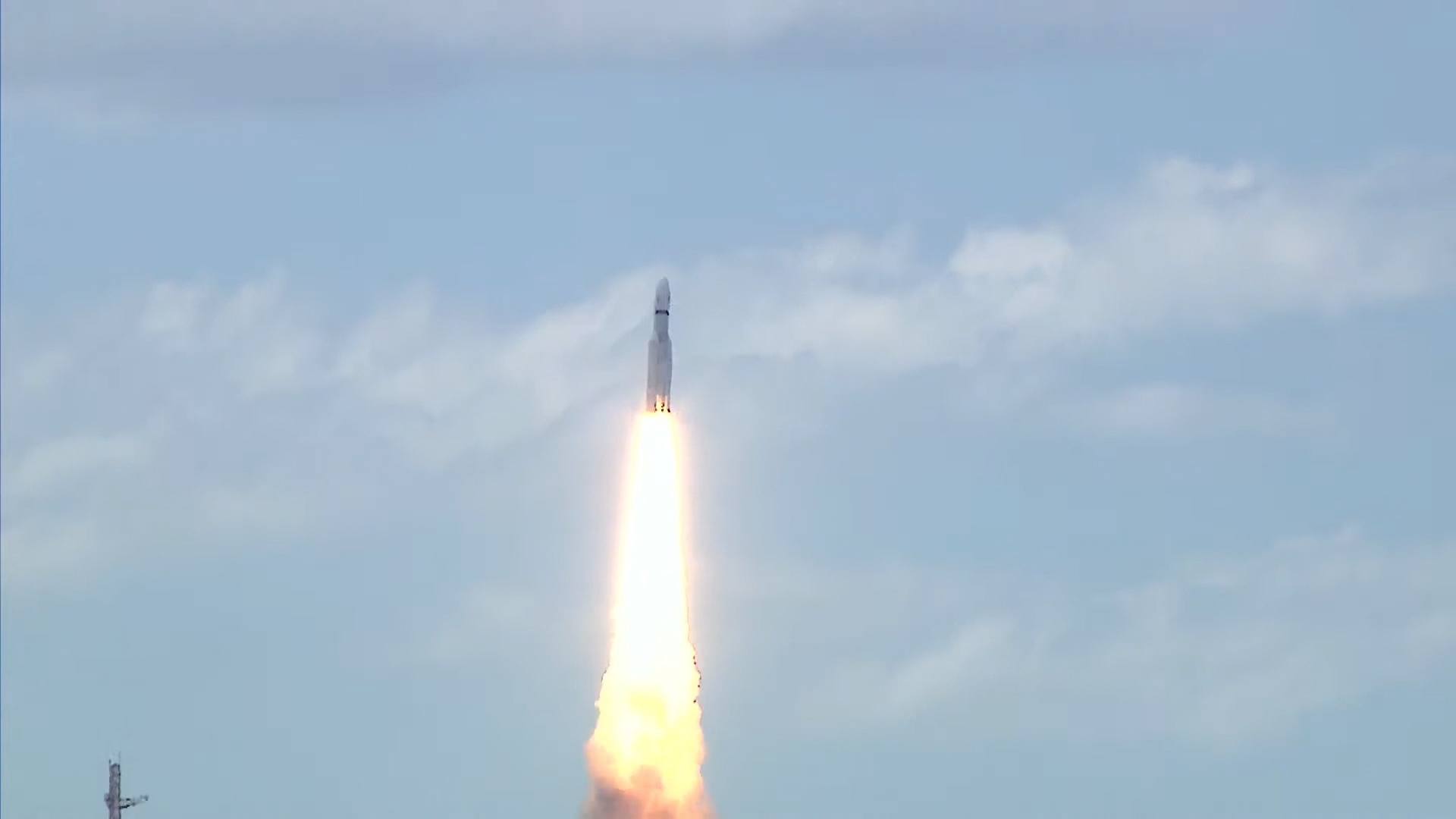 Friday's launch was livestreamed to thousands of viewers across the globe, with commentators describing the sight as "majestic".
"Chandrayaan-3 has started its journey towards the Moon," Indian Space Research Organisation (ISRO) chief Sreedhara Panicker Somanath said.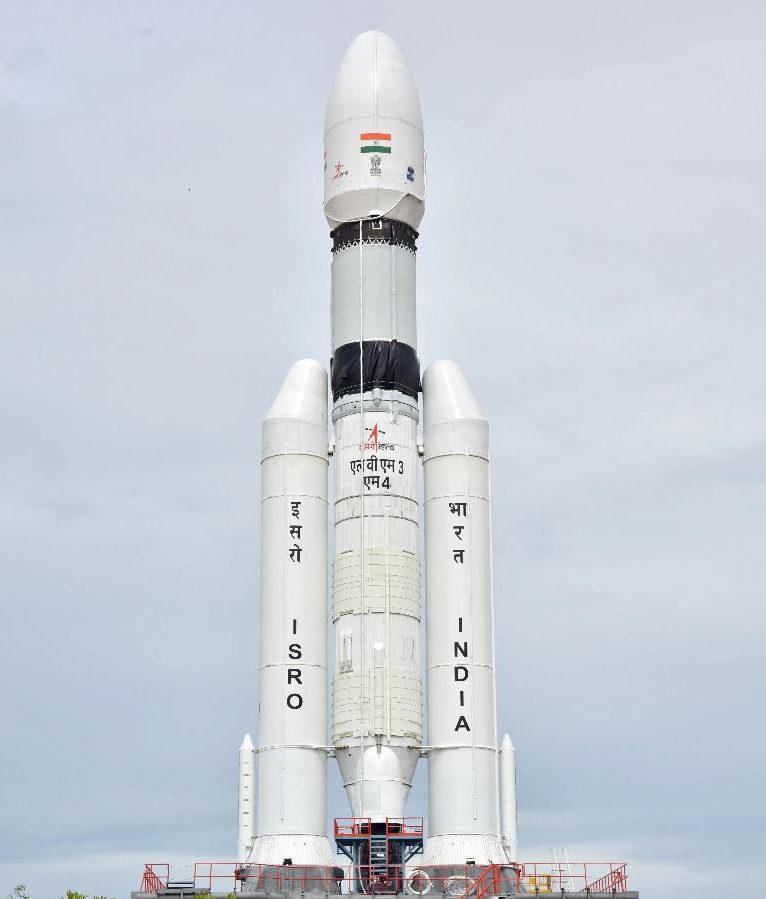 Lauding the team behind the operation, Prime Minister Narendra Modi said: "Chandrayaan-3 scripts a new chapter in India's space odyssey. It soars high, elevating the dreams and ambitions of every Indian.
"This momentous achievement is a testament to our scientists' relentless dedication. I salute their spirit and ingenuity!"
Indian President Droupadi Murmu said the successful launch "demonstrates the nation's unwavering commitment to advancement in space science and technology".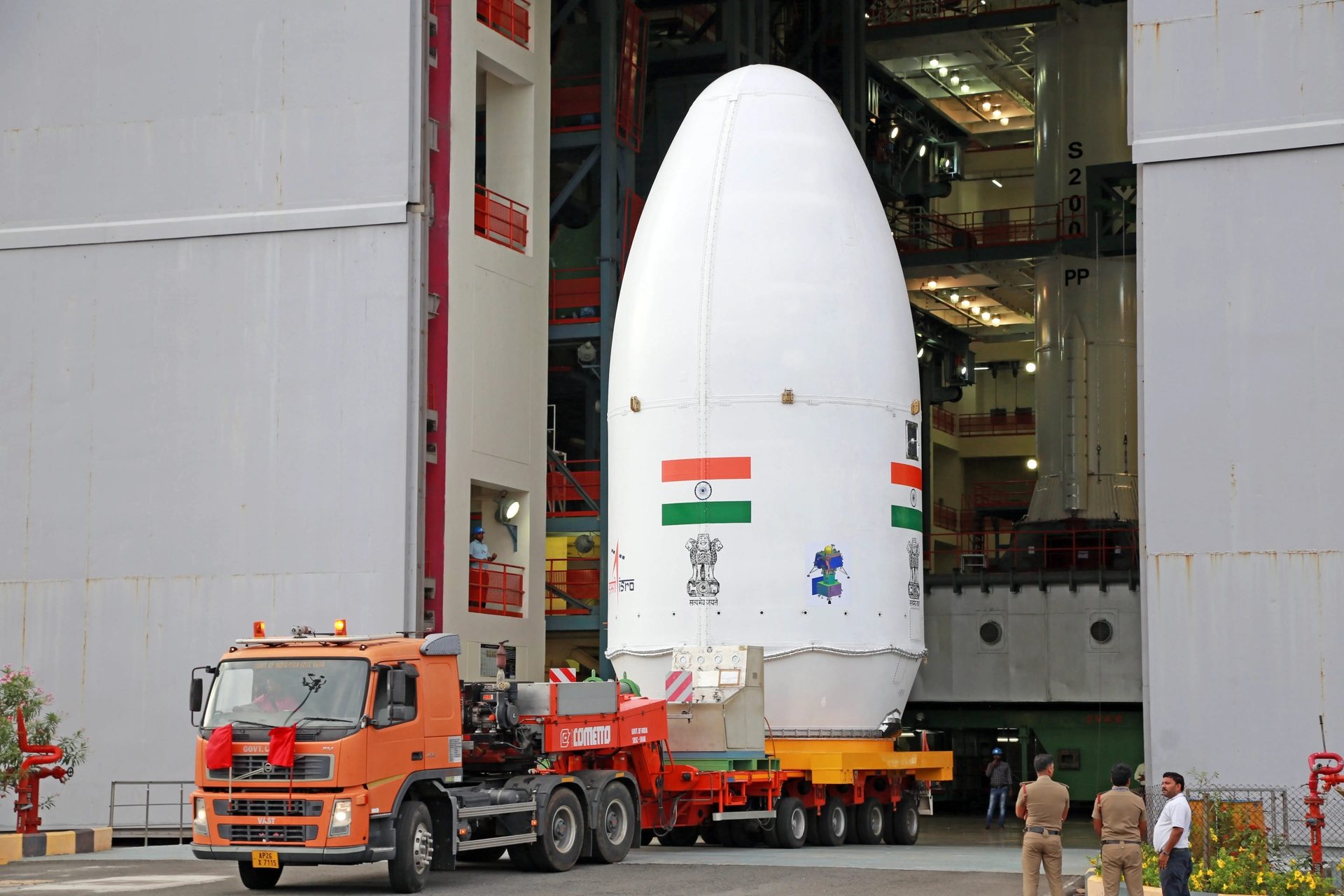 Chandrayaan-1 was the first Indian lunar probe launched under the Chandrayaan programme, launched in October 2008, and in operation until August 2009.
The mission launched a spacecraft into the lunar orbit, in an effort to research and develop indigenous technology to explore the moon.
Chandrayaan-2 was the second mission in ISRO's lunar mission, launched successfully in July 2019 from the Satish Dhawan Space Centre.
The craft reached the Moon's orbit on August 20, 2019, and began positioning to land on the near side of the Moon, in the south polar region.
However, the craft's Vikram lander crashed when it shifted from its intended path while attempting to land. on September 6.
According to a failure analysis report submitted to ISRO, the crash was caused by a software glitch.
The third in ISRO's lunar exploration programme, Chandrayaan-3 is expected to build on the successes of its predecessors.