India has successfully landed a spacecraft near the Moon's south pole, becoming the first country to do so.
It is also only the fourth-ever country to touch down on the Earth's satellite, after the US, China and the former Soviet Union.
The soft lunar landing comes just days after Russia's Luna-25, which was aiming for the same lunar region, spun into an uncontrolled orbit and crashed.
The mission would have been the first successful Russian lunar mission after a gap of 47 years.
The success of the Chandrayaan-3 lander also comes after the last attempt by India's space agency, Indian Space Research Organisation (ISRO), failed.
Chandrayaan-1 was the first Indian lunar probe launched under the Chandrayaan programme, launched in October 2008, and in operation until August 2009.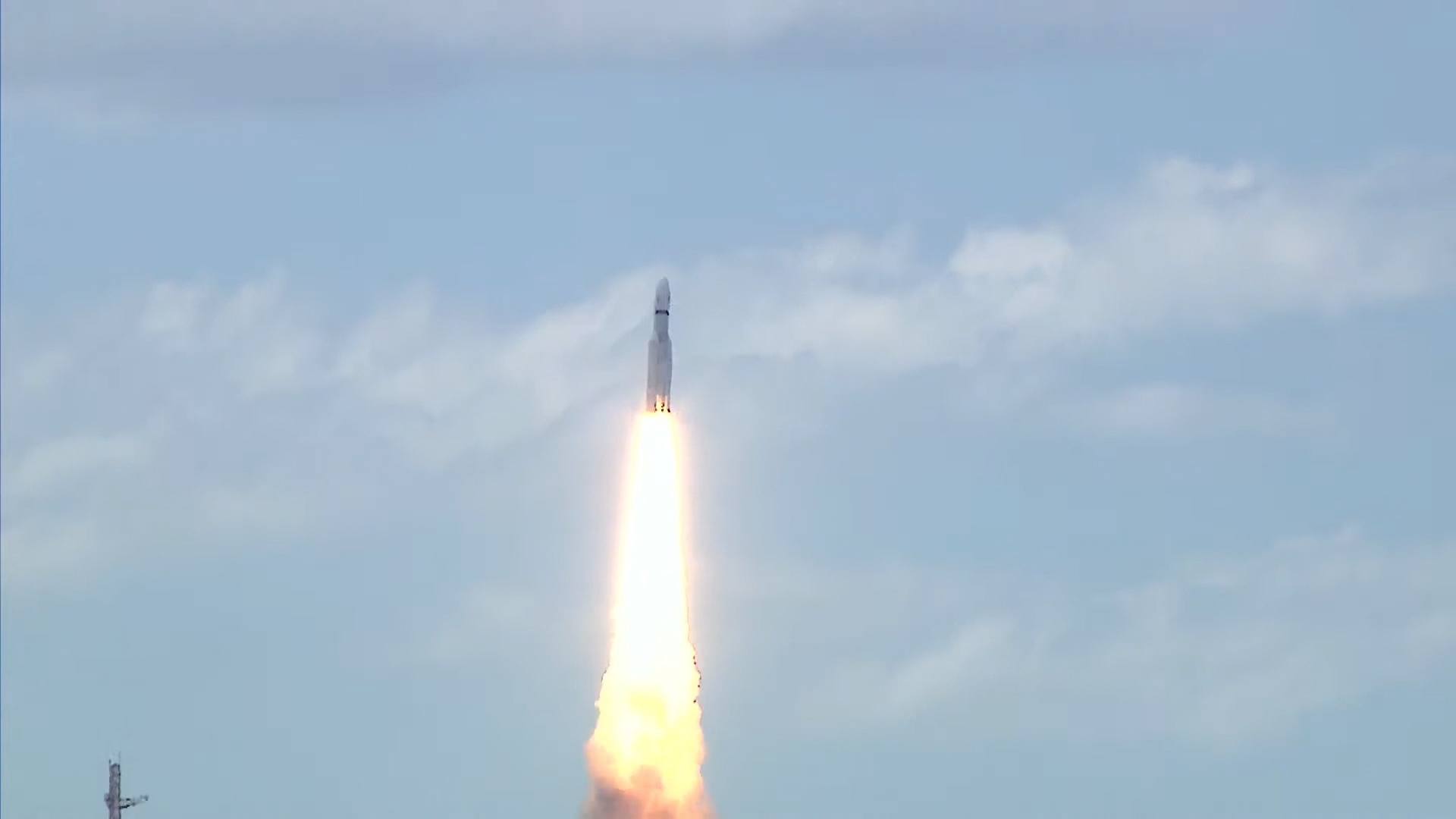 The mission launched a spacecraft into the lunar orbit, in an effort to research and develop indigenous technology to explore the moon.
Chandrayaan-2 was the second mission in ISRO's lunar mission, launched successfully in July 2019 from the Satish Dhawan Space Centre.
The craft reached the Moon's orbit on August 20, 2019, and began positioning to land on the near side of the Moon, in the south polar region.
However, the craft's Vikram lander crashed when it shifted from its intended path while attempting to land on September 6.
The third in ISRO's lunar exploration programme, Chandrayaan-3 is expected to build on the successes of its predecessors.
Translated to "moon craft" in Sanskrit, the craft took off from a launchpad in Sriharikota in southern India on July 14.
Prime Minister Narendra Modi was seen on a livestream broadcast into the Indian Space Research Organisation's control room.
"India is now on the Moon," he said.
S. Somanath, the chief of ISRO, in a speech thanked Modi for his "endless support and faith" in the space agency's work
"I also want to thank each and every person who prayed the mission is a success," he continued.
"This is not our work alone, this is the work of a generation of ISRO scientists."
ISRO said in a statement earlier on Wednesday: "India's pursuit of space exploration reaches a remarkable milestone with the impending Chandrayaan-3 mission, poised to achieve a soft landing on the lunar surface.
"This achievement marks a significant step forward for Indian science, engineering, technology, and industry, symbolising our nation's progress in space exploration."
It said a successful Chandrayaan-3 landing would be monumental in fuelling curiosity and sparking a passion for exploration among youth.
Scientists are interested in the south pole region of the Moon because permanently shadowed craters may hold frozen water that could help future astronaut missions.