Hundreds of people have taken part in a protest outside an immigration processing centre in Kent.
It comes after warnings of "horrendous, inhumane and dangerous" conditions at the site in Manston.
The centre, a former military base, was opened in February this year in response to a growing number of migrants travelling to the UK by boat.
Those who have entered the country are supposed to be held there for 24 hours while undergoing security and identity checks.
However, migrants are said to have been held there for periods in excess of 32 days.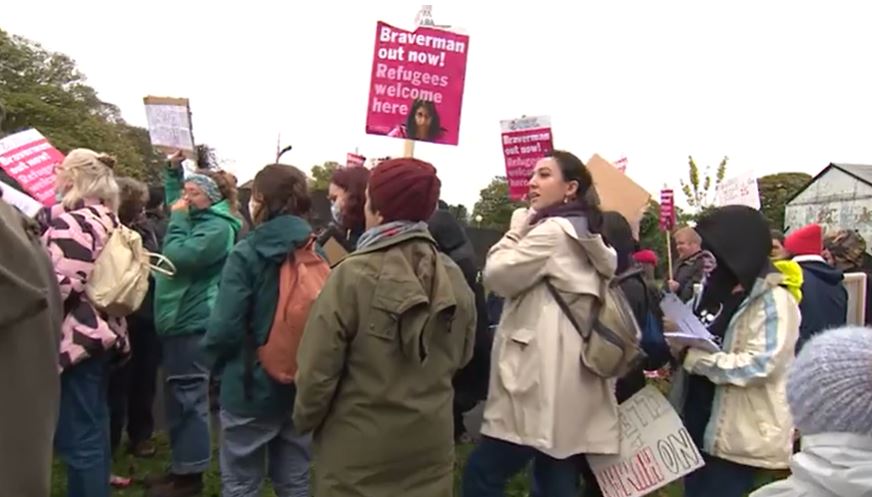 Around 4,000 people are also estimated to be at the site, well in excess of its maximum capacity of 1,600.
Conditions have been raised over the facility, with some asylum seekers describing them as being like "a prison".
On Sunday, hundreds of people demonstrated outside the centre demanding for it to be shut down.
Action Against Detention and Deportation activists chanted and banged metal pots outside the Kent base.
As of Friday, the UK Government indicated that the number of people at Manston had fallen to 2,600, with 1,200 removed from the site within the previous four days.
Home secretary Suella Braverman has been under pressure to address the situation, travelling to Manston by military helicopter on Friday.