The Ford Fiesta, one of the best-selling cars of all time, has reached the end of the road.
US carmaker Ford announced on Wednesday that the model will be dropped in 2023 after 46 years on sale.
Following intense speculation about the model's demise, Ford came forward to confirm that the brand's once best-selling supermini is being axed as the brand "accelerates" its plans to become fully electric.
The Fiesta first arrived in 1976 and Ford has now produced more than 22 million examples of the 'supermini' across nine generations.
It has proven popular over the years to a broad audience, from learner drivers through to families, with some 4.8 million Fiestas sold in the UK.
It was the UK's biggest seller for 12 consecutive years from 2009 to 2020.
Martin Sander, general manager of Ford Model e Europe, posted a video of the Fiesta's history on Twitter with the accompanying message: "As one era ends next summer, another is just starting. Farewell Fiesta, it's time to say goodbye to the little car that has touched us all – thanks for all the memories.
"But honestly, I can't wait to show you what we've got coming."
Despite the Fiesta remaining the best-selling car for a number of years up to 2020, Ford confirmed that production of the model will finish at the brand's factory in Cologne, Germany, "by the end of June 2023". Ford will also be stopping its S-Max and Galaxy people carriers in April 2023.
In a statement, Ford said: "At Ford in Europe, we are accelerating our efforts to go all-in on electrification with our passenger vehicles being fully electric by 2030 – and all vehicles across our Ford portfolio by 2035.
"As we get ready to transition to an electric future, we will discontinue production of S-MAX and Galaxy in Valencia, Spain, in April 2023 and discontinue Fiesta production in Cologne, Germany, by end of June 2023.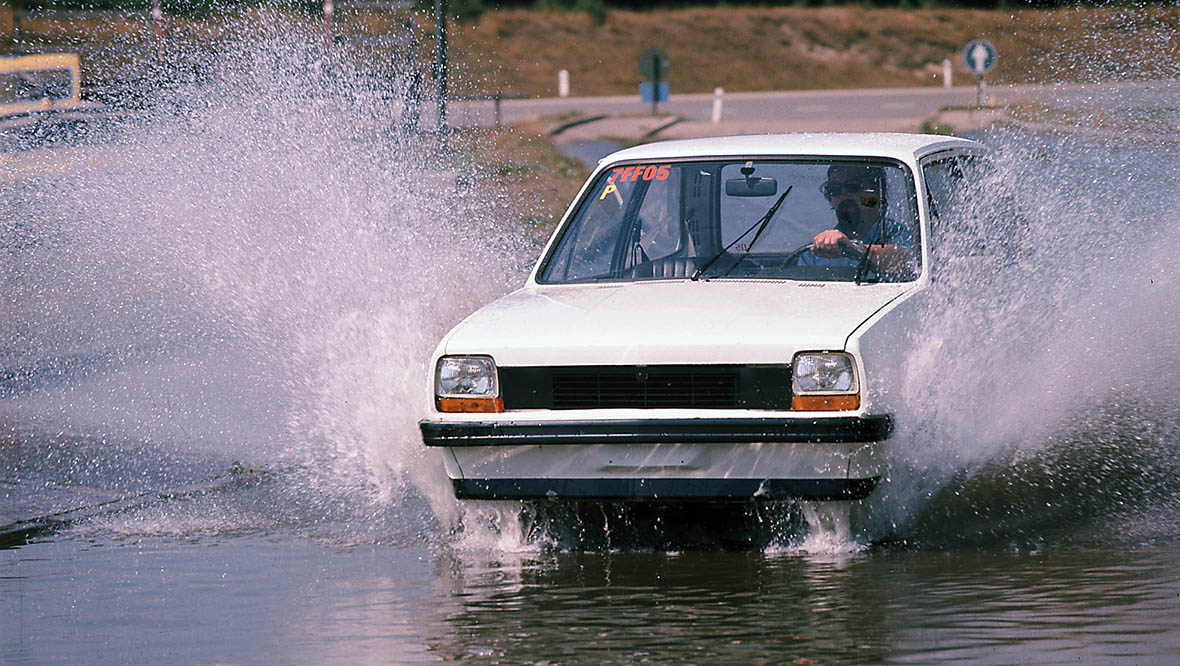 "We will introduce three new exciting electric passenger vehicles and four new electric commercial vehicles in Europe by 2024.
"We plan to sell more than 600,000 electric vehicles in the region by 2026, and the electric passenger vehicle production at the Cologne Electrification Centre will reach 1.2 million vehicles over a six-year timeframe."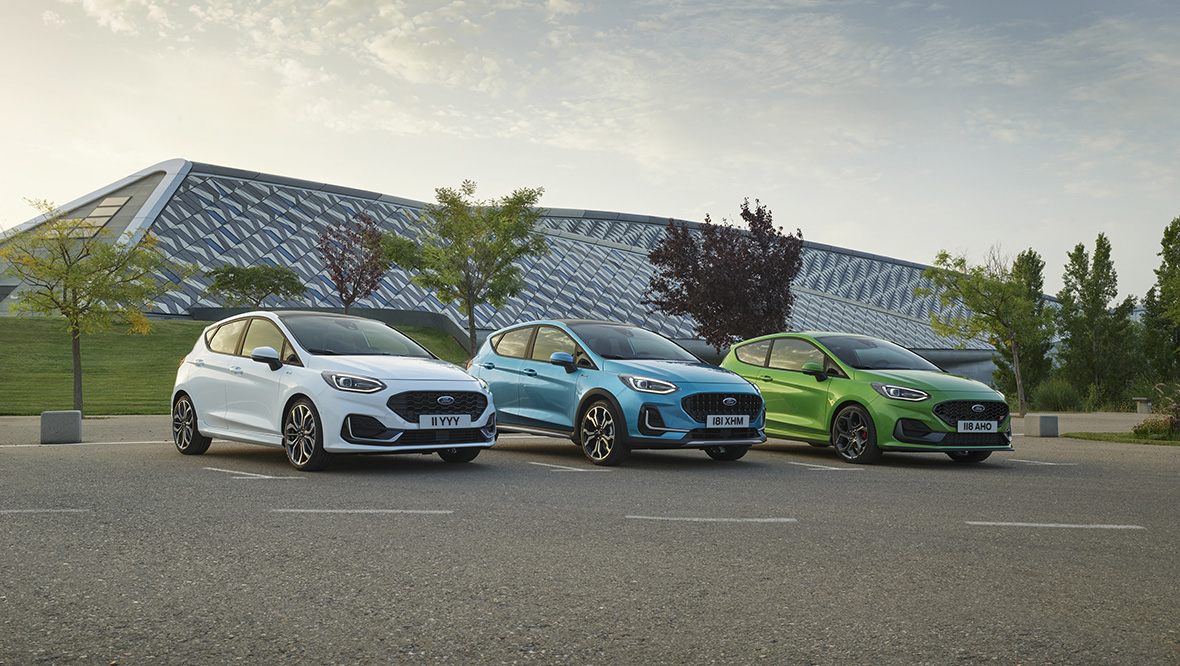 Ford currently only sells two EVs in Europe – the Mustang Mach-E SUV and E-Transit van – but is set to introduce three new passenger vehicles and four commercial vehicles in Europe by 2024. The firm says it plans to sell "more than 600,000 electric vehicles" in Europe by 2026.
The discontinuation of the Fiesta follows similar news about long-running Ford models. Production of the Mondeo came to an end earlier in 2022, while the Focus is also set to be axed by 2025, though that date could be brought forwards.
Sir Jackie Stewart hails Ford Fiesta in 2001
Former F1 driver Sir Jackie Stewart promoted Ford products for some 40 years.
Speaking at the Scottish Motor Show in 2001, Sir Jackie told Scotland Today: "We put more time into that type of motorcar than probably any other because it's a big volume car and it's the families and individuals that want not only performance but space and all the attributes that you need."
The relationship between Stewart and Ford became one of the longest of its kind in modern business history, influencing countless Ford Motor Company products and culminating in 1996 with the development of a Ford-powered Formula One team bearing his name, Stewart Grand Prix.
Stewart and Ford agreed to conclude their formal association in 2004.
Edsel B Ford II, a member of the board of directors and the great-grandson of Henry Ford, said: "Jackie Stewart has made a tremendous impact on Ford globally.
"He has been much more than a consultant because he became so immersed in our business and our product-development processes, bringing his passion for excellence, his eye for detail and his charisma to Ford people and customers around the world.
"Now, as Jackie's career enters a new chapter, we salute him and thank him for being such a great Ford ambassador."
Made in Dagenham
The Ford brand has a long history in the UK and nowhere more so than in Dagenham, east London, where more than 3,000 people churn out an engine every 30 seconds.
Edsel Ford, son of founder Henry Ford, personally cut the sod to start construction of the company's UK manufacturing headquarters in 1929.
The Fiesta was first launched at Dagenham in 1976 with a price tag of £1,856.
The plant made international headlines in 1968 when 187 women sewing machinists went on strike.
Their jobs had been re-graded at a less skilled grade than men, meaning they were being paid 85% of the rate paid to men.
Another strike took place in the winter of 1984-1985.
Ford branched out to new markets like China and in mid-2000 it was announced that Fiesta production in the UK would end at Dagenham by 2002.
Thousands of redundancies were made as production of the Fiesta was moved to Cologne.
Then, in 2013, the stamping plant at Dagenham closed – the factory now only builds engines, employing some 2,000 people.
Sad goodbyes
STV News is now on WhatsApp
Get all the latest news from around the country
Follow STV News
Follow STV News on WhatsApp
Scan the QR code on your mobile device for all the latest news from around the country