Prince Harry has questioned some of the official account surrounding the death of his mother, Diana.
The Duke of Sussex said parts of the incident in the Pont de l'Alma tunnel in Paris which led to the death of the former Princess of Wales remained "unexplained" in a televised interview with journalist Tom Bradby, broadcast on STV on Sunday.
Diana was killed in a car crash, alongside Dodi Fayed, on August 31, 1997, and a 2008 inquest found she had been killed as a result of "gross negligence" by her driver who had been drunk and driving at excessive speed.
Harry said he had been left with "post-traumatic stress injury" as a result of her death, and questioned official conclusions about the night of the crash.
However, he admitted he saw "no point" in reopening any investigation into the incident, though insisted his brother, William was told, had the paparazzi not been chasing Diana's car, that "the result wouldn't have been the same."
Harry insisted he still wants reconciliation with the royal family, but warned there needed to be some accountability first.
Also, in the interview, he described how a "red mist" came over his brother William during an alleged physical assault.
Harry claims William knocked him to the floor during a furious confrontation in 2019.
"I talk about the red mist that I had for so many years, and I saw this red mist in him," Harry said.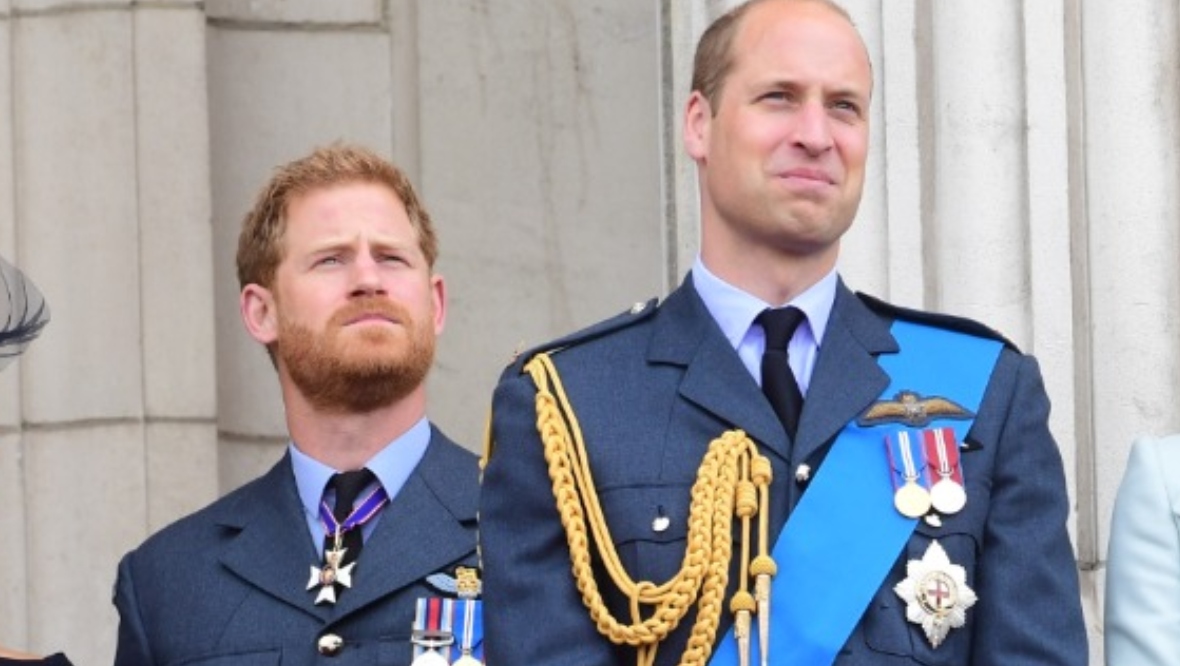 "He wanted me to hit him back, but I chose not to."
In the controversial tell-all book Spare, which was leaked ahead of publication next week and also put on sale early in Spain, Harry also recounted his final words to his grandmother, the Queen, when he visited her body after she died at Balmoral.
"I whispered that I hoped she was happy and that she was with grandfather now. I said that I admired her for having carried out her duties until the end. The Jubilee, the welcoming of the new Prime Minister," Harry revealed.
Other claims in the book include:
William was "tormented" over their father's affair with Camilla and felt "tremendous guilt" for not speaking up sooner, despite having "long harboured suspicions about the 'Other Woman'".
Both princes had "begged" their father not to marry Camilla, now the Queen Consort, and Harry alleges Camilla "sacrificed" him to improve her public image and leaked details of a conversation with William.
He found out his grandmother, Queen Elizabeth II, had died from an online news report as he travelled to Balmoral.
The King refused to allow Meghan to join him at Balmoral as the Queen was dying, prompting Harry to say: "Don't ever speak about my wife that way."
Harry killed 25 people as a helicopter pilot in Afghanistan but saw them as "chess pieces" taken off the board.
The duke took cocaine at 17, and lost his virginity at the same age in a field behind a "very busy pub" to an unnamed older woman who treated him like a "young stallion" and "spanked my ass".
He also took magic mushrooms in California in January 2016 when he was 31.
Harry asked a driver to replicate the journey though a Paris tunnel that his mother Diana took in the lead-up to her death, mirroring its speed of twice the limit.
Charles pleaded with William and Harry, "please, boys. Don't make my final years a misery", during a tense meeting at Windsor just after the Duke of Edinburgh's funeral.
Charles did not hug Harry when telling him about the death of his mother.
Meghan upset Kate by saying she must have "baby brain" in the run-up to the Duke and Duchess of Sussex's 2018 wedding, and William pointed a finger at Meghan and called her "rude".
Harry called a former army colleague a racist term in 2009, but did not know it was an insult as he was isolated from the real world and "wrapped in privilege".
He was circumcised as a child and his penis suffered frostbite on a trip to Antarctica before William's marriage.
Kate reluctantly lent Meghan her lip gloss, was "taken aback" by the request to borrow it and "grimaced" when Meghan squeezed some onto her finger and applied it to her lips.
Harry claims William and Kate encouraged him to wear the Nazi uniform to a fancy dress party in 2005.
William and Harry call each other "Willy" and "Harold".
Kensington Palace and Buckingham Palace have declined to comment, but the inflammatory claims and intimately personal book are being seen as damaging Harry's fragile relationship with his brother – a future king – beyond repair.
The duke, however, told Bradby: "I want reconciliation. But, first, there needs to be some accountability.
"The truth, supposedly, at the moment, has been there's only one side of the story, right? But, there's two sides to every story."
Harry alleges the heated confrontation with William took place at his then-home in London, Nottingham Cottage, during a row about Meghan, and that it left him with "scrapes and bruises" to his back.
Harry writes: "(William) called me another name, then came at me. It all happened so fast. So very fast. He grabbed me by the collar, ripping my necklace, and he knocked me to the floor.
"I landed on the dog's bowl, which cracked under my back, the pieces cutting into me. I lay there for a moment, dazed, then got to my feet and told him to get out."
The book, due out on January 10 and ghost written by JR Moehringer, comes just weeks after Harry and Meghan's Netflix documentary, in which the duke said he was terrified when William screamed and shouted at him during a tense Sandringham summit in 2020.
The memoir is being published only four months after the death of Harry's grandmother Queen Elizabeth II and the start of his father's reign as King, and follows years of turmoil for the royal family amid the Megxit crisis, Philip's death, accusations of racism in the Sussexes' Oprah interview and the brothers' long-running feud.
The show, called Harry: The Interview, is available on the STV Player.