Young rioters in France clashed with police on Sunday and targeted a mayor's home with a burning car, injuring members of his family, as the country saw a fifth night of unrest after the police killing of a teenager.
However, overall violence appeared to lessen from previous nights.
Police made 719 more arrests, bringing the total number of people detained to more than 3,000 following a mass security deployment aimed at quelling France's worst social upheaval in years.
The crisis posed a new challenge to President Emmanuel Macron's leadership and exposed deep-seated discontent in low-income neighbourhoods over discrimination and lack of opportunity.
The 17-year-old whose death on Tuesday spawned the anger was laid to rest on Saturday in a Muslim ceremony in Nanterre, a Paris suburb where emotions over his loss remain raw.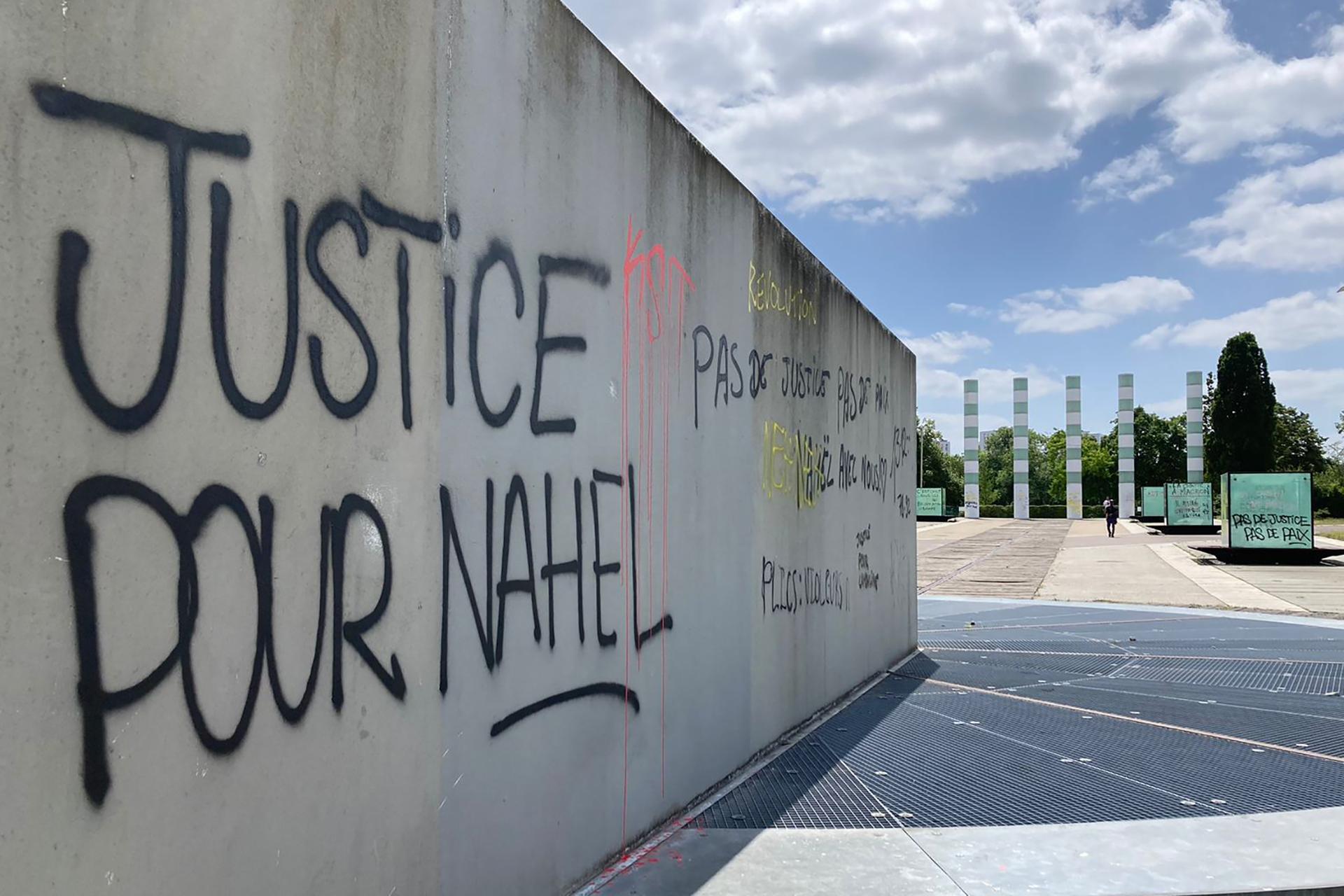 The grandmother of the teen, who has been identified publicly only by his first name, Nahel, called on Sunday for an end to the violence that has followed his death.
As night fell on Saturday, a small crowd gathered on the Champs-Elysees to protest but met hundreds of officers with batons and shields guarding the avenue and its boutiques.
In a less chic Paris neighbourhood, protesters set off firecrackers and lit barricades on fire as police shot back with tear gas and stun grenades.
A burning car hit the home of the mayor of the Paris suburb of L'Hay-les-Roses.
Several schools, police stations, town halls and stores have been targeted by fires or vandalism in recent days but such a personal attack on a mayor's home is unusual.
Mayor Vincent Jeanbrun said his wife and one of his children were injured in the 1.30am attack while they were sleeping and he was in the town hall monitoring the violence.
Jeanbrun, of the conservative opposition Republicans party, said the attack represented a new stage of "horror and ignominy" in the unrest.
Regional prosecutor Stephane Hardouin opened an investigation into attempted murder, telling French television that a preliminary investigation suggests the car was meant to ram the house and set it ablaze.
He said a flame accelerant was found in a bottle in the car.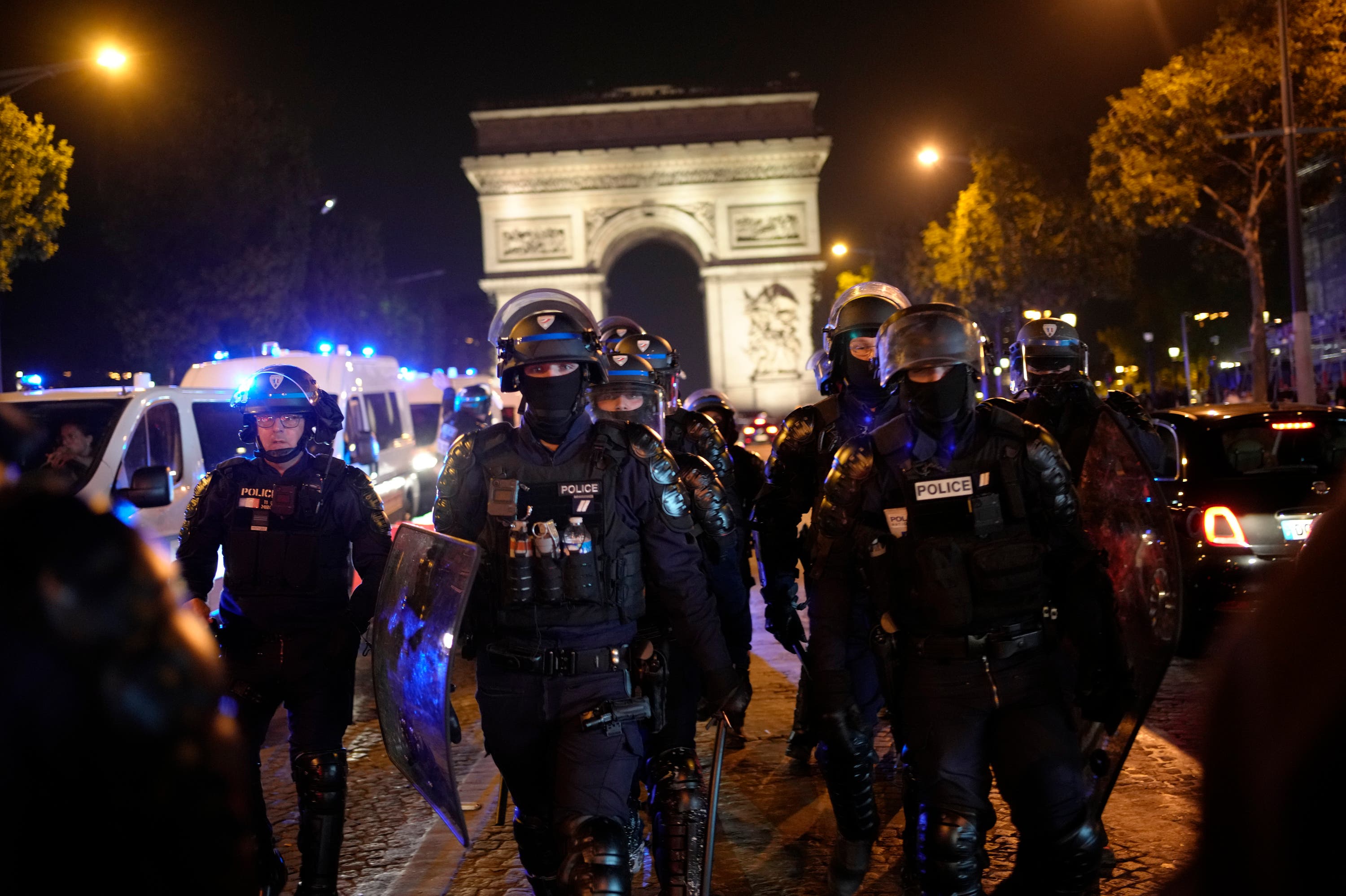 Prime Minister Elisabeth Borne went to l'Hay-les-Roses to meet Mr Jeanbrun along with interior minister Gerald Darmanin and other officials, and promised that "we're going to do everything to bring order back as soon as possible".
Macron planned to hold a special security meeting on Sunday evening with Borne, Darmanin and the justice minister.
Skirmishes erupted in the Mediterranean city of Marseille but appeared less intense than the night before, according to the interior ministry.
Nationwide arrests were lower than the night before. Mr Darmanin attributed that to "the resolute action of security forces".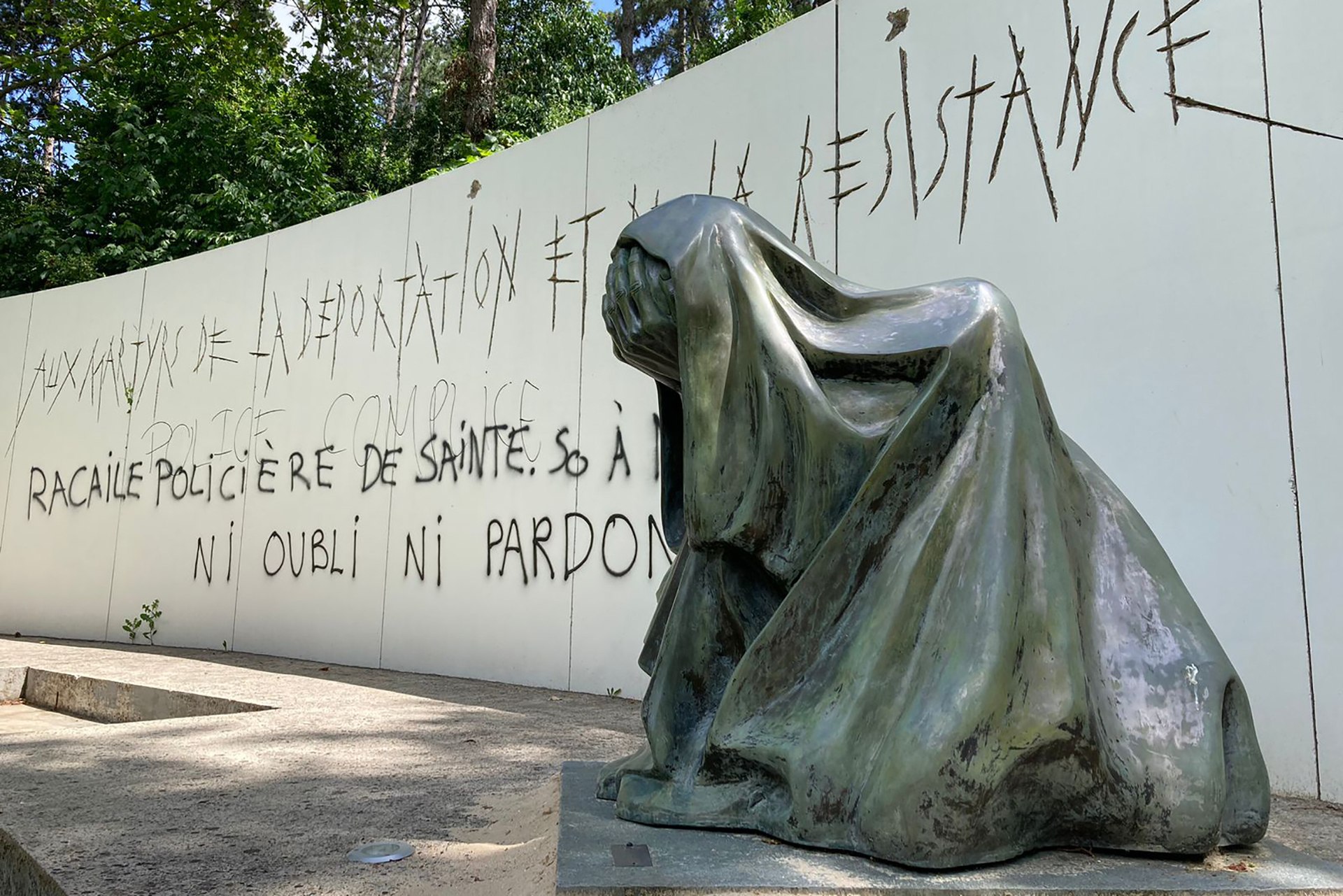 Nahel's grandmother, identified only as Nadia, said in a telephone interview on Sunday with French news broadcaster BFM TV: "People who are breaking things, I tell them: stop, stop."
"Don't break windows, buses … schools. We want to calm things down," she added.
She said she was angry at the officer who killed her grandson but not at the police in general. "Thank goodness police are there," she said.
The unrest prompted Macron to delay what would have been the first state visit to Germany by a French president in 23 years, starting on Sunday evening.
Hundreds of police and firefighters have been injured in the violence, although authorities have not said how many protesters have been hurt.
In French Guiana, an overseas territory, a 54-year-old died after being hit by a stray bullet.
Mr Macron has blamed social media for fuelling the violence. France's justice minister has warned that young people who share calls for violence on Snapchat or other apps could face prosecution.