Investigations are under way into three mystery leaks in two major gas pipelines between Russia and Europe.
Danish and Swedish authorities issued navigation warnings after two leaks were detected on the Nord Stream 1 pipeline.
Moscow shut it down earlier this month for an indefinite period of time in retaliation for Western sanctions, which were imposed after Russia invaded Ukraine.
A separate gas leak was detected on a second pipeline, Nord Stream 2, a highly controversial project that was frozen by the German government days prior to Russia's invasion of Ukraine and never became operational.
Kristoffer Bottzauw, the director of the Danish Energy Agency, told local media: "We're worried about what's happened out there. And whether there are other things on the way."
The damage, whatever the cause, will not immediately affect the supply of gas to Europe as neither pipeline was operational.
But Danish Prime Minister Mette Frederiksen said sabotage could not be excluded as an explanation for the events.
"We are talking about three leaks with some distance between them, and that's why it is hard to imagine that it is a coincidence," she told the news agency Reuters.
Meanwhile, Kremlin spokesperson Dmitry Peskov called it "very concerning news".
Russia reduced gas supplies to Europe via Nord Stream 1 before suspending flows altogether in August, blaming Western sanctions for causing technical difficulties. European politicians say that was a pretext to stop supplying gas.
Denmark's armed forces released a video showing bubbles boiling up to the surface of the Baltic Sea. The largest gas leak had caused a surface disturbance of well over 1 km (0.6 mile) in diameter, the armed forces said.
"Following the three gas leaks on the Nord Stream gas pipelines in the Baltic Sea, no-go zones have been set up around the leaks for the safety of shipping and air traffic," the Danish Defence Command said.
The cause behind the leaks was not immediately clear and an investigation is under way.
The Danish Maritime Authority released a navigational warning and established a prohibition zone within five nautical miles (around 9km) from the site, considering the leak could pose a danger to naval traffic.
Sweden and Germany have also taken precautionary measures.
"The damage that occurred in one day simultaneously at three lines of off-shore pipelines of the Nord Stream system are unprecedented," said Nord Stream AG, the consortium responsible for the pipelines.

"It is impossible to estimate the timeframe for the recovery of the gas transport infrastructure so far."
Ending reliance on Russian gas
Prime Minister Liz Truss used her speech to the UN General Assembly to end energy dependence on Russian gas after Vladimir Putin turned the taps off on the Nord Stream 2 pipeline.
The Scottish Government has also taken steps to become less reliant on traditional energy sources.
Earlier this year, a major auction saw huge areas of Scotland's seabed offered out to deliver more than triple the offshore wind energy needed to power every home in the country.
Crown Estate Scotland was charged with overseeing the ScotWind Leasing bidding process, which received 74 applications from energy firms.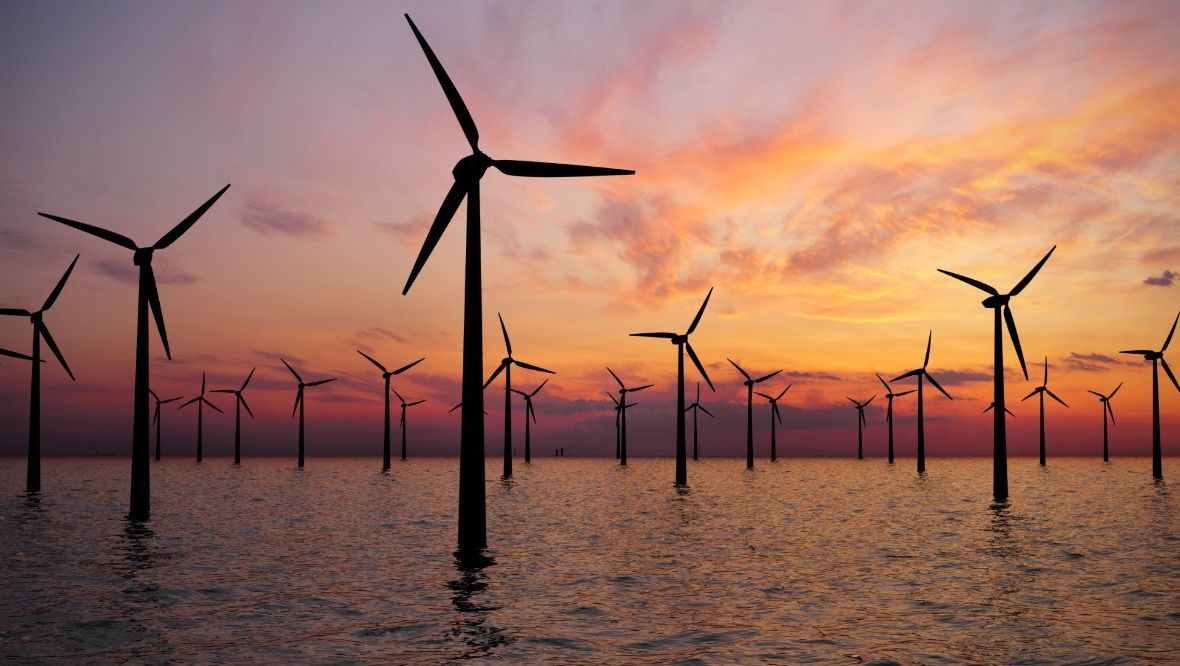 The Scottish Government has also said it will not grant fracking licences despite a ban being lifted by UK ministers.
It is a devolved matter, meaning the policy will not impact Scotland unless Scottish ministers authorise licences.
The Scottish Government has repeatedly adopted a policy position of no support for fracking, following a moratorium on the issue.
STV News is now on WhatsApp
Get all the latest news from around the country
Follow STV News
Follow STV News on WhatsApp
Scan the QR code on your mobile device for all the latest news from around the country