Extinction Rebellion activists have superglued themselves to the speaker's chair in the House of Commons.
The climate campaigners, known for causing widespread disruption with their protests on major roads, entered Parliament on Friday morning.
Members of the group also climbed scaffolding outside the Palace of Westminster displaying banners reading: "Let the people decide citizens assembly now."
Extinction Rebellion said: "The protest points to the need for a Citizens' Assembly to cut through the corruption in Westminster, update politics and let the people decide."
The group said three people booked on an official tour of the building glued themselves in a chain around the speaker's chair before they read out a speech in support of a citizens' assembly to act on climate matters.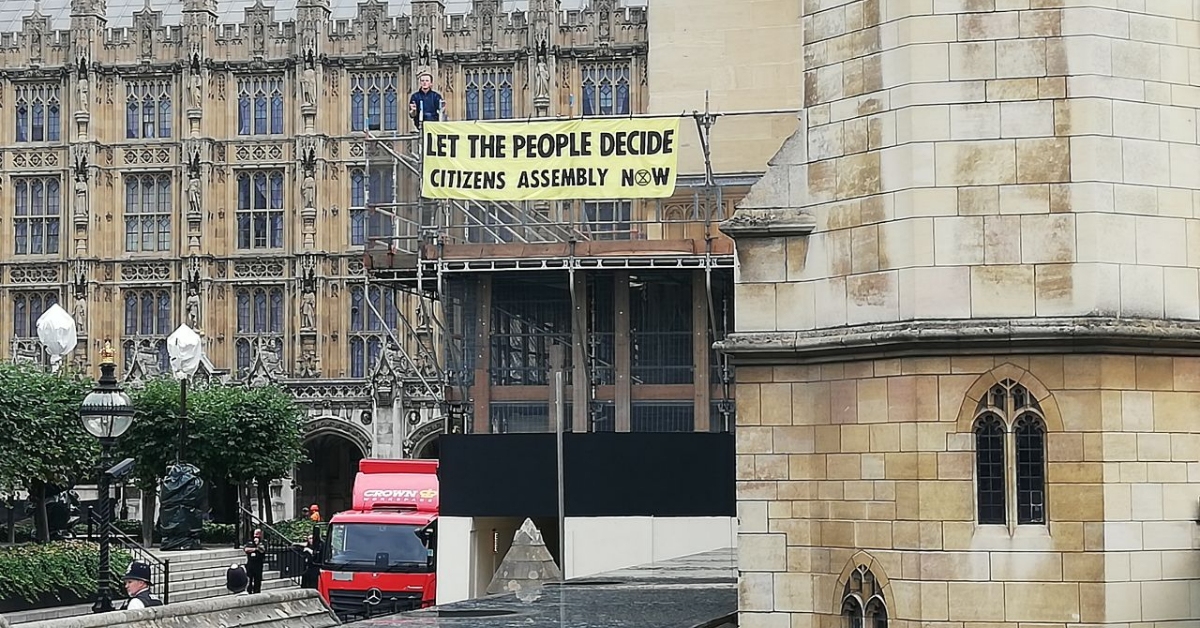 Parliament is in recess for the summer and is not due to return until Monday, September 5.
Police responded in a bid to deal with the protesters inside and outside the building.
Officers could be seen surrounding the demonstrators and had earlier led a singing crowd of them out of the Parliamentary estate.
A House of Commons spokesman said: "We are aware of an incident on the parliamentary estate and are currently dealing with the situation as a matter of urgency."