Government officials have said the Prime Minister "authorised" the evacuation of animals from Afghanistan despite Boris Johnson denying having a hand in the decision – branding the suggestion "complete nonsense".
In emails published by the Foreign Affairs Committee, an official in Lord Zac Goldsmith's office said "the PM has just authorised [Nowzad's] staff and animals to be evacuated".
The animal charity's Afghan shelter, run by former Royal Marine Pen Farthing, launched a high-profile fundraising campaign to get 150 cats and dogs out of Kabul during the Taliban takeover.
On December 7, when the Prime Minister was asked by reporters if he had intervened in the evacuation, he said that was "complete nonsense".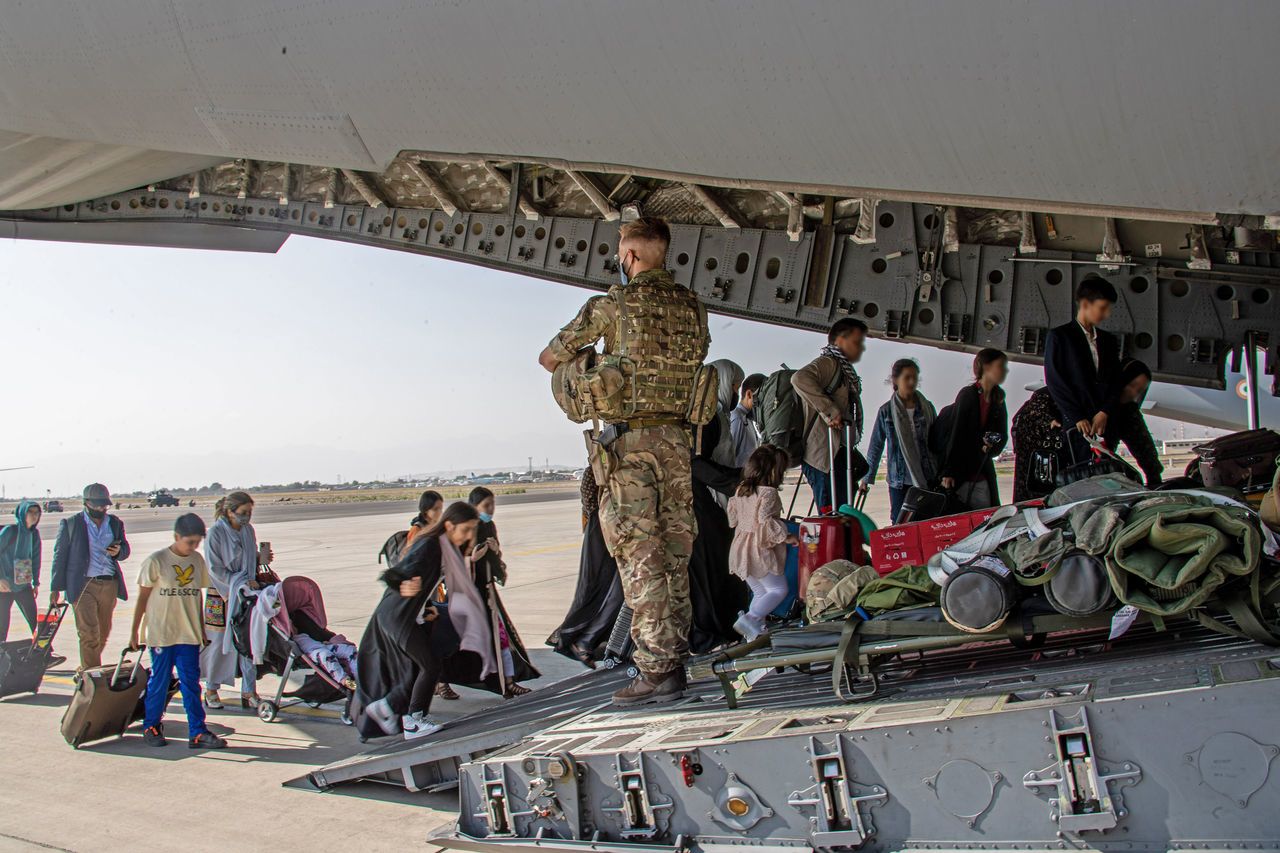 The emails, published on Wednesday, show Foreign Office officials emailing colleagues about other animal welfare charities looking for assistance after Nowzad had been approved for evacuation.
Nowzad chartered a plane funded through donations and the UK Government sponsored clearance for the flight.
This led to allegations that animals had been prioritised over people in the rescue effort.
Labour's shadow defence secretary John Healey said: "Once again, the Prime Minister has been caught out lying about what he has been doing and deciding.
"He should never have given priority to flying animals out of Afghanistan while Afghans who worked for our armed forces were left behind.
"In this case, [as] people were fleeing in terror as the Taliban took over Kabul and British forces were putting their lives at risk, the Prime Minister was once again prioritising the wrong things and making the wrong calls.
"We need to know why the PM overruled the defence secretary with this decision."
A No 10 spokesperson said: "The Prime Minister had no role in authorising individual evacuations from Afghanistan during Op Pitting, including Nowzad staff and animals.
"At no point did the Prime Minister instruct staff to take any particular course of action on Nowzad."
The written evidence, submitted by whistleblower Raphael Marshall who worked in the Foreign Office, can be read in full here.