Former president Donald Trump surrendered on Thursday on charges that he illegally schemed to overturn the 2020 election in Georgia.
His 20-minute booking created a historic first: a mug shot of a former American president.
He was released on a 200,000 dollar bond and headed back to the airport for his return flight home to New Jersey.
Unrepentant but subdued after the brief jail visit, he insisted as he repeatedly has that he "did nothing wrong" and called the case accusing him of subverting election results a "travesty of justice".
"If you challenge an election, you should be able to challenge an election," he told reporters on the airport tarmac before boarding his plane.
Mr Trump's surrender to law enforcement authorities has become by now a familiar election-season routine in a way that belies the unprecedented spectacle of a former president being booked, in four different cities, on felony criminal charges.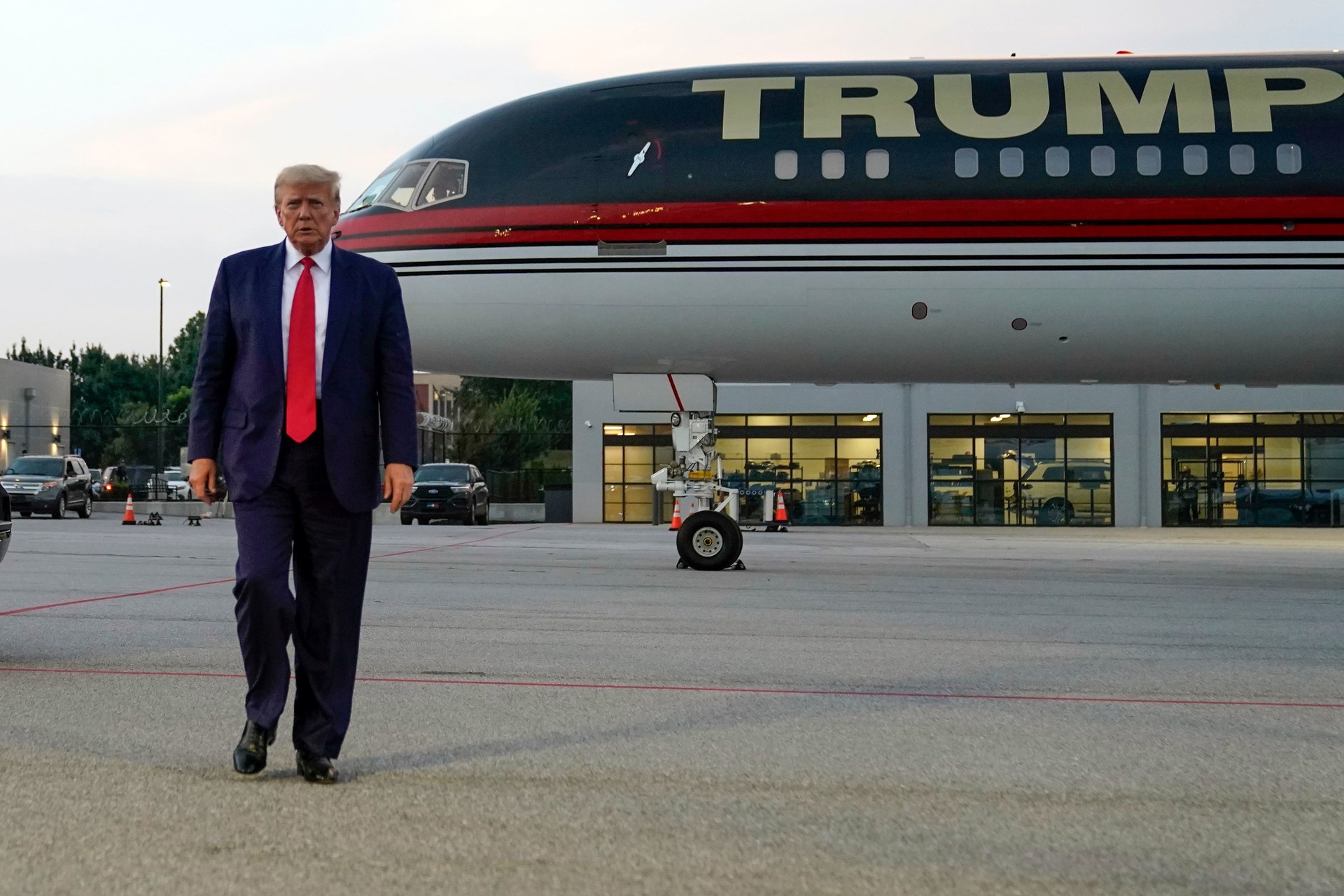 But his visit to Atlanta was notably different from the three past surrenders, unfolding at night and requiring him to visit a problem-plagued jail — rather than a courthouse — and not in a liberal bastion like New York or Washington but rather in the heart of a battleground state vital to the 2024 presidential election.
And unlike in other cities that did not require him to pose for a mug shot, a booking photo of him was taken.
Mr Trump landed in Atlanta shortly after 7pm and was driven, through the city's rush-hour traffic, to jail for the booking process.
Wearing his signature white shirt and red tie, he offered a wave and thumbs up as he descended the steps of his private plane.
He completed the process in 20 minutes, providing officials as is customary with his physical measurements: 6 foot 3 inches. 215 pounds. Strawberry or blonde hair.
The Fulton County prosecution is the fourth criminal case against Mr Trump since March, when he became the first former president in US history to be indicted.
Since then, he has faced federal charges in Florida and Washington, and this month he was indicted in Atlanta with 18 others — including his ex-chief of staff, Mark Meadows, and former New York mayor Rudy Giuliani — under a racketeering statute normally associated with gang members and organised crime.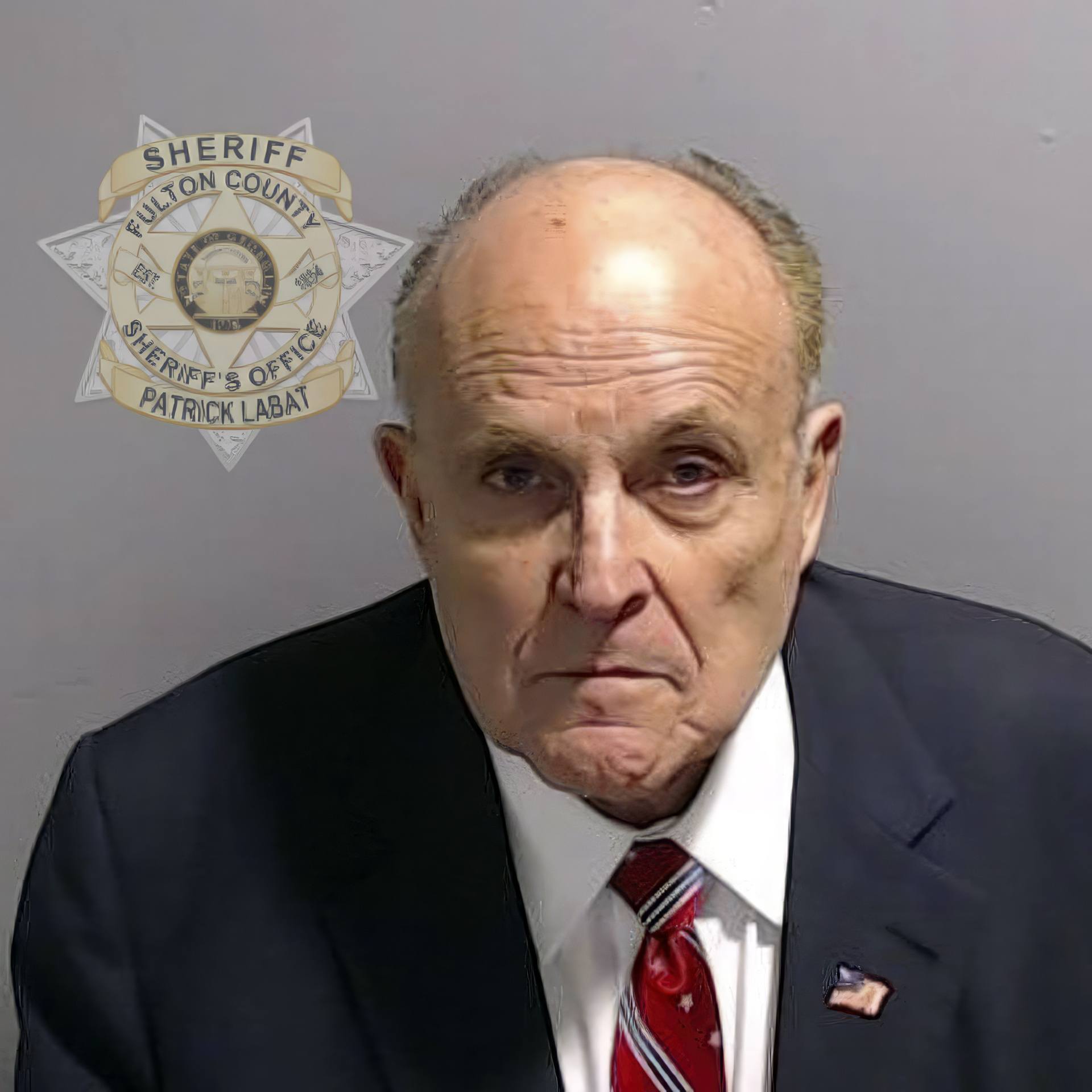 Mr Giuliani surrendered on Wednesday and posed for a mug shot. Mr Meadows, who had sought to avoid having to turn himself in while he seeks to move the case to federal court, turned himself in on Thursday. Bond was set at 100,000 dollars.
The criminal cases have spurred a succession of bookings and arraignments, with Mr Trump making brief court appearances before returning to the 2024 campaign trail.
He has turned the appearances into campaign events amid a far lighter schedule than his rivals, with wall-to-wall media coverage that has included news helicopters tracking his every move.
The campaign has also used the appearances to solicit fundraising contributions from his supporters as aides paint the charges as part of a politically motivated effort to damage his re-election chances.
As Mr Trump was en route from New Jersey to Atlanta, his campaign sent a message saying: "I'm writing to you from Trump Force One, on my way to Atlanta where I will be ARRESTED despite having committed NO CRIME."
District attorney Fani Willis had given all of the defendants until Friday afternoon to turn themselves in at the main Fulton County jail.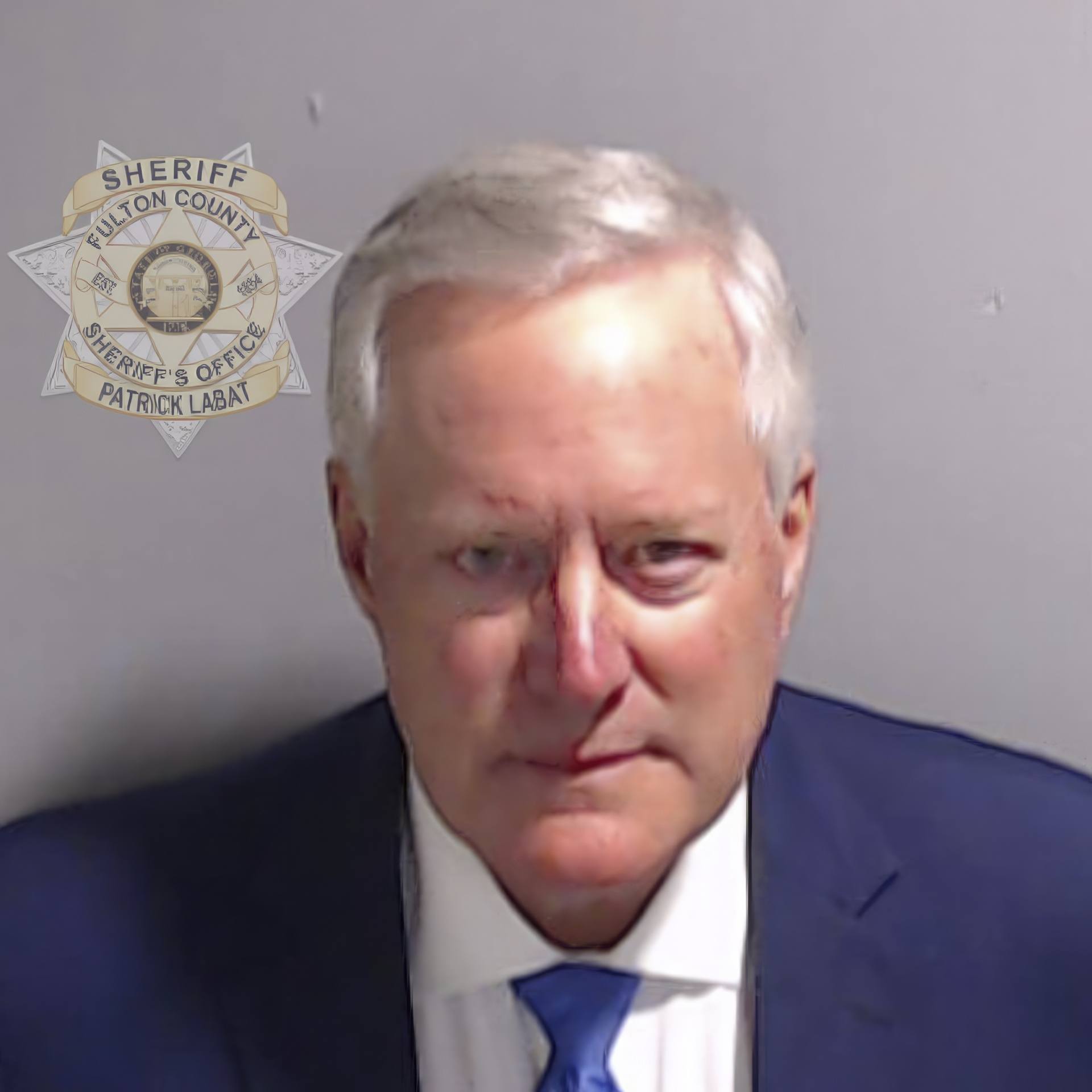 Just ahead of his expected surrender, Mr Trump hired a new lead attorney for the Georgia case.
Prominent Atlanta criminal defence attorney Steve Sadow took the place of another high-profile attorney, Drew Findling, who had represented Mr Trump as recently as Monday when his bond terms were negotiated.
Mr Sadow, who has represented a rapper, Gunna, who pleaded guilty last year in a racketeering case also brought by Ms Willis, said in a statement that "the president should never have been indicted", adding: "He is innocent of all the charges brought against him.
"We look forward to the case being dismissed or, if necessary, an unbiased, open minded jury finding the president not guilty.
"Prosecutions intended to advance or serve the ambitions and careers of political opponents of the president have no place in our justice system."