Consumer charity Which? has said it it would be "unconscionable" for airlines not to refund tourists who decide against flying to fire-ravaged Rhodes.
The comments by Which? Travel editor Rory Boland came after easyJet confirmed it was operating flights to the Greek island as normal, while fellow travel firms Jet2 and Tui suspended their trips and refunded their customers.
He encouraged more airlines to be "flexible" should customers decide not to travel due to the six-day blaze.
Mr Boland said: "It's likely that those who are due to go to Rhodes now won't want to go, and given the emergency operations that are taking place on the island, local authorities could probably do without more tourists arriving.
"While there is no official Foreign Office advice against travel to Rhodes, it would be unconscionable for holiday companies to cash in on travellers' sensible decision not to travel by not refunding or rebooking them."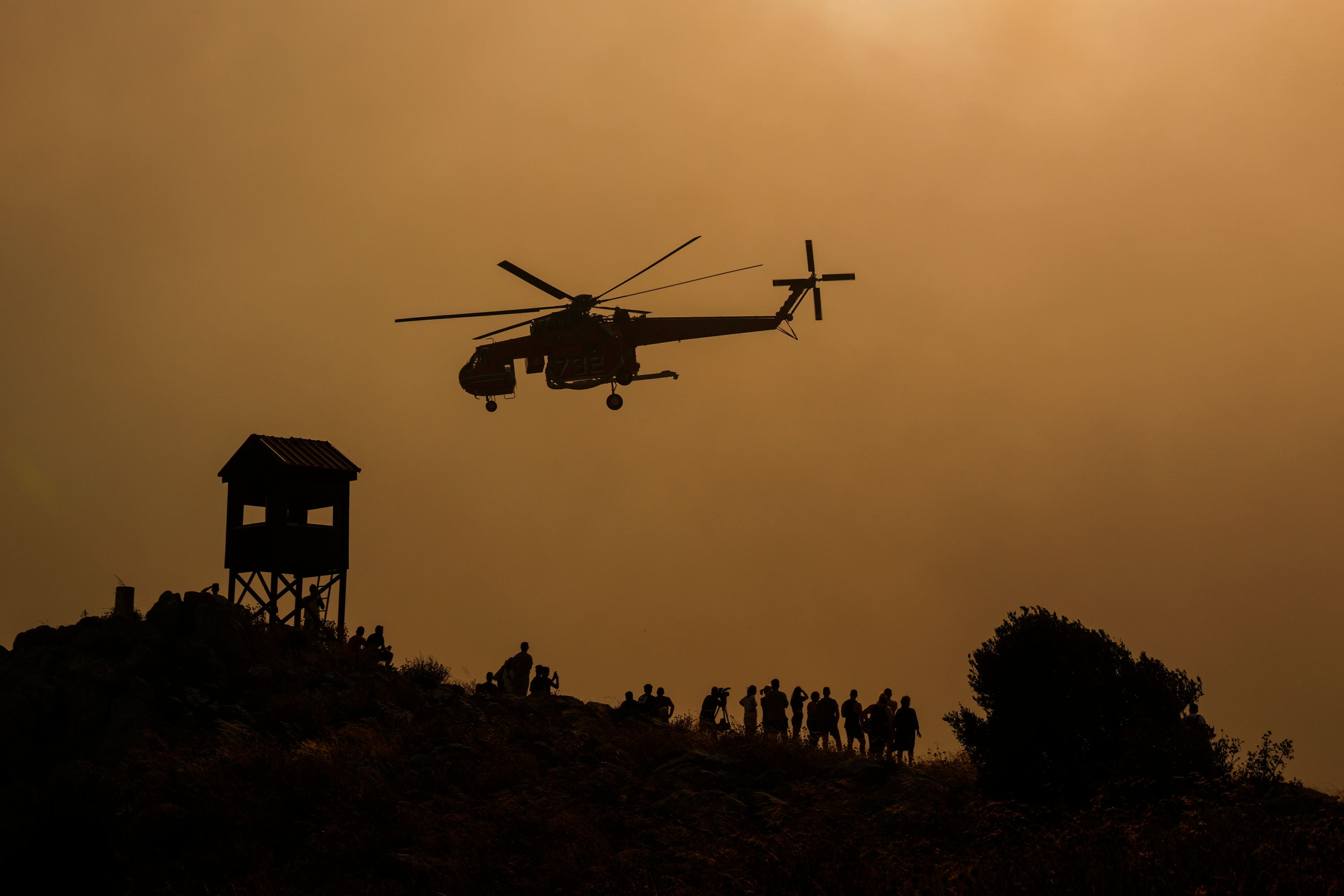 Meanwhile, an expert warned that tourists whose holidays are disrupted by the blaze or those who choose not to travel are "unlikely" to be covered by their travel insurance.
Louise Clark, policy advisor at the Association of British Insurers, said: "Travel insurance is primarily to protect you against what can be incredibly high costs of needing emergency medical treatment overseas, but is unlikely to provide cover if you're unable to go outside on your holiday because of a wildfire.
"The primary purpose of travel insurance is to cover the costs of emergency medical treatments or repatriation should the worst happen, which can run into the tens or even hundreds of thousands of pounds.
"It can cover you if you need to cancel or cut short your holiday but it's likely this will only be under limited circumstances, for example if you or a close family member fall ill, not because of a disinclination to travel."
Ms Clark added that some insurers provide "add-ons" available to customers at the time they buy their policy which do protect against natural disasters.