The sister of a teenager killed during the Troubles says she hopes the "dark cloud" surrounding their family will be lifted as the search for his body resumes.
Columba McVeigh, 19, from Donaghmore in Co Tyrone, was abducted, murdered and secretly buried by the IRA in 1975 and his remains are believed to be at Bragan Bog in Co Monaghan.
He is one of the "Disappeared" – victims of the sectarian conflict in Northern Ireland from the late 1960s to 1998 known as the Troubles – whose bodies have yet to be found.
A search for Mr McVeigh's remains in Bragan Bog began in October 2022 but was suspended at the beginning of November when the ground conditions became too dangerous for contractors and archaeologists to continue.
His sister Dympna Kerr said the resumption of the bog search brings both hope and anxiety.
"Of course we hope that this time Columba will be found but those hopes have been dashed so many times before that there still is that gnawing feeling in the pit of my stomach," she said, adding: "Please make it this time."
"It's 25 years since the Good Friday Agreement, that was to bring in a new beginning, a new dawn of hope and for many – including us – it did.
"But there is still a dark, thick cloud that hasn't lifted for our family and the other families who are still waiting to bring him home".
Ms Kerr said she hoped US President Joe Biden would be made aware of the plight of the families of the Disappeared who are still waiting for a resolution during his visit to Northern Ireland for the anniversary later this month.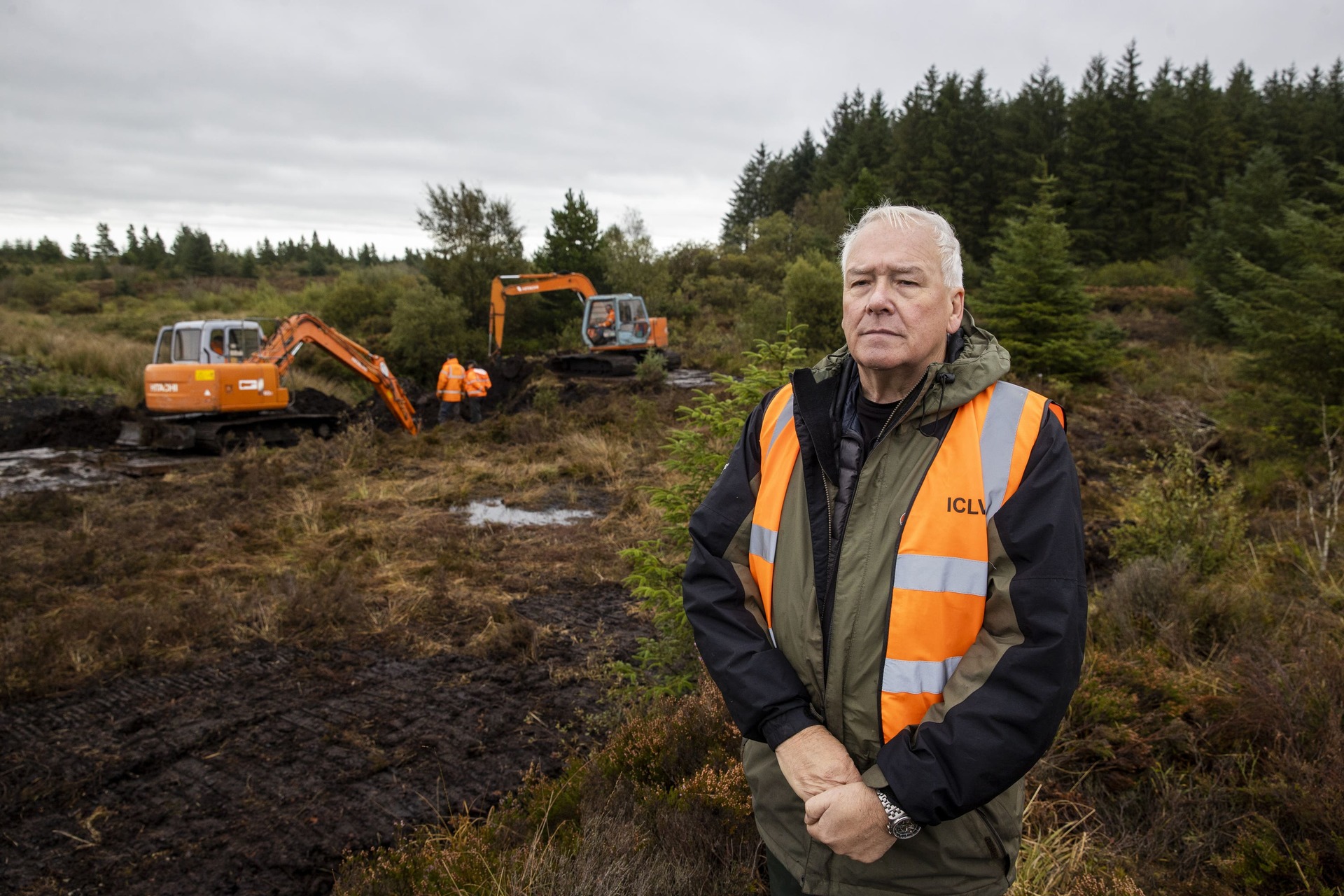 "President Biden will rightly be proud of the role played by the USA in our peace process," Mrs Kerr said.
"And President Clinton did so much for the families of the Disappeared, but President Biden needs to know that there is unfinished business and that there are Irish men and women who every day and every night still have to live in this horrible limbo.
"It has to end."
Jon Hill, the lead investigator for the Independent Commission for the Location of Victims' Remains (ICLVR), said it was always their intention to resume the search for Mr McVeigh at the earliest opportunity.
"Every time we undertake a search the thoughts of everyone involved are with the McVeigh family," he said.
"Our focus is on doing everything we can to bring this search to a successful conclusion.
"If the remains of Columba are in this part of the bog we will find them."
The ICLVR was established in 1999 to locate 16 missing Irish and British people presumed murdered during paramilitary violence and buried in secret.
STV News is now on WhatsApp
Get all the latest news from around the country
Follow STV News
Follow STV News on WhatsApp
Scan the QR code on your mobile device for all the latest news from around the country