Earth's average temperature remained at a record high on Wednesday, after two days in which the planet reached unofficial records.
It is the latest marker in a series of climate change-driven extremes.
The average global temperature was 17.18C (62.9F), according to the University of Maine's Climate Reanalyser, a tool that uses satellite data and computer simulations to measure the world's condition.
That matched a record set on Tuesday of 17.18C and came after a previous record of 17.01C (62.6F) was set on Monday.
Scientists have warned for months that 2023 could see record heat as human-caused climate change, driven largely by the burning of fossil fuels such as coal, natural gas and oil, warmed the atmosphere.
They also noted that La Nina, the natural cooling of the ocean that had acted as a counter to that warming, was giving way to El Nino, the reverse phenomenon marked by warming oceans. The North Atlantic has seen record warmth this year.
"A record like this is another piece of evidence for the now massively supported proposition that global warming is pushing us into a hotter future," said Stanford University climate scientist Chris Field, who was not part of the calculations.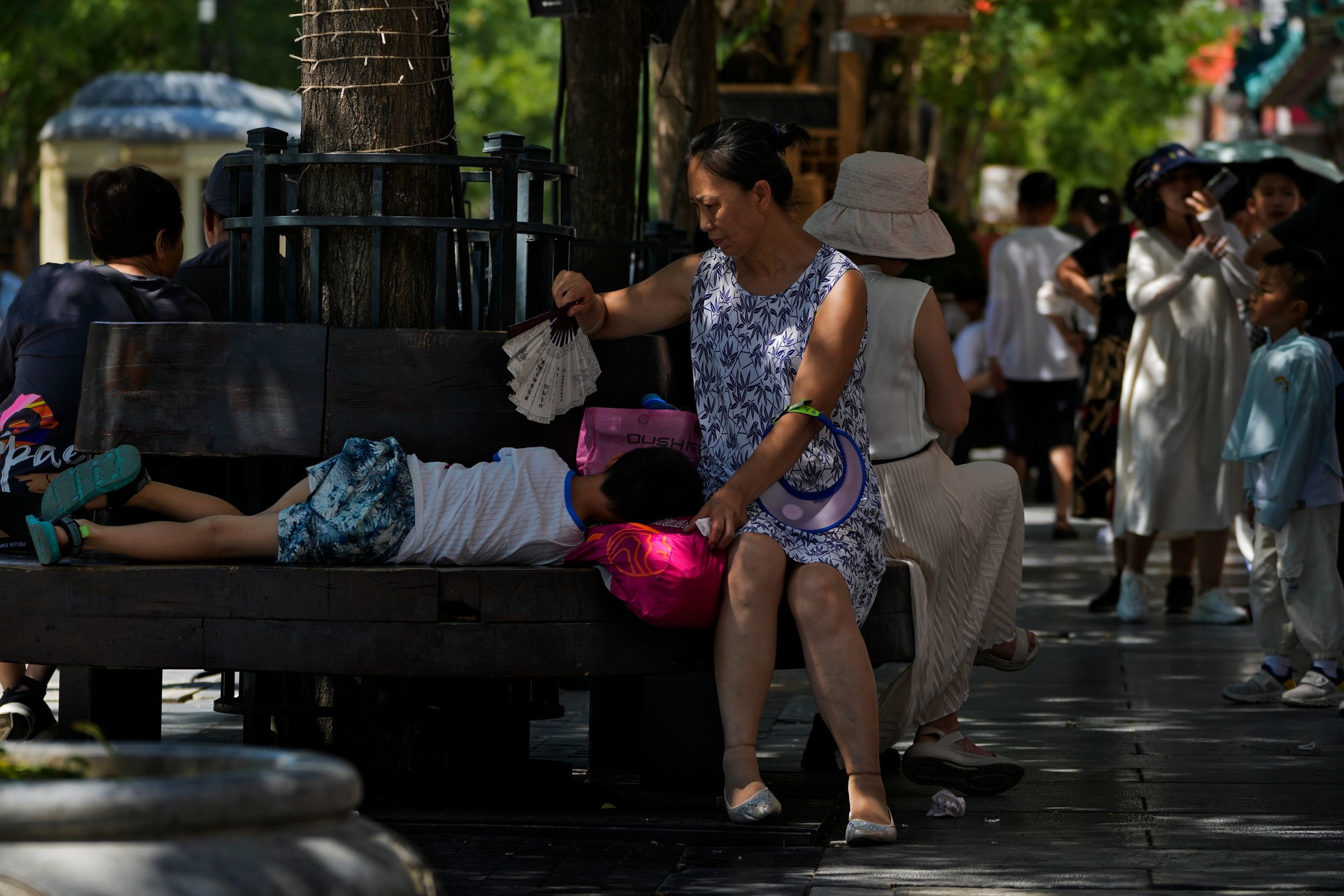 University of Maine climate scientist Sean Birkle, creator of the Climate Reanalyser, said the daily figures are unofficial but a useful snapshot of what is happening in a warming world.
While the figures are not an official government record "this is showing us an indication of where we are right now", said National Oceanic and Atmospheric Administration chief scientist Sarah Kapnick.
Even though the dataset used for the unofficial record goes back only to 1979, Ms Kapnick said that given other data, the world is probably seeing the hottest day in "several hundred years that we've experienced".
Scientists generally use much longer measurements — months, years, decades — to track the Earth's warming. But the daily highs are an indication that climate change is reaching uncharted territory.
With many places seeing temperatures near 37.8C (100f), the average temperature records might not seem very hot. But Tuesday's global high was nearly 1.8f higher than the 1979-2000 average, which already tops the 20th and 19th century averages.
High-temperature records were surpassed this week in Quebec and Peru, while Beijing reported nine straight days last week when the temperature exceeded 35C (95F).
Cities across the US from Medford, Oregon to Tampa, Florida, have been hovering at all-time highs, said Zack Taylor, a meteorologist with the National Weather Service.